Finding Out If You Are a Victim of Identity Theft
Our identity forms a core and fundamental part of our lives. It defines who we are and shapes our actions especially with regards to how we interact with others in society. As our modern day society becomes more digitally connected, this has given rise to a new form of identity called digital identity.
However with the rise of the importance of digital identity in our everyday lives, this has also led to a new form of criminal activity, digital identity theft. Our world is increasingly driven by digital data and digital transactions. From email to making a purchase online, it is hard to imagine how 50 years ago we could get by without the internet.
While the digital age has brought forth many advances in technological amenities that have helped to make our lives easier, it has provided fraudsters with an easier way to gain access to our personal data which they can use to steal our digital identity. Identity theft occurs when your personal data is used by others pretending to be you in order to obtain goods and services by deception or to be used in any other criminal activities. Because of the damaging effects that identity theft can have on a person's credit rating, it is only natural to want to know if you have become a victim of identity theft.
To help you check if you have become a possible victim of identity theft, here are 6 common telltale signs to look out for.
Unknown Purchases On Credit Card Statements
If you start getting billed for goods and services that you never purchased with your credit card, check it out immediately even if the amount is small. Sometimes, the people who stole your account details are making a test purchase to see if your account is still active before running up big purchases.
Receiving Statements For A Credit Card That You Never Applied For
If all the sudden you start receiving statements for an unknown credit card under your name, it is likely that someone has used your personal information to apply for a credit card under your name.
Receiving A Credit Or Charge Card That You Never Applied For
If you receive a credit card or charge card that you never applied for in the mail, don't assume that it is a mistake. Someone pretending to be you could have applied for that card. To be on the safe side contact the card issuer immediately.
Getting Calls From A Debt Collection Agency
Receiving calls or notices from a debt collection agency for a debt you never owed is a strong indication that someone had used your personal information to run up a debt.
Errors On Your Credit Report
If you have asked for a credit report to check your credit score but found suspicious activities in the report, verify these activities with the credit bureau immediately. It could be tHat someone has already stolen your personal data and is trying to take advantage of your credit standing. Find out what is going on before the person who stole your identity ruins your credit score.
Missing Bank or Credit Card Statements
If you suddenly stop receiving your bank or credit card statements, it could be because an identity thief has informed the bank or card issuer of a change of address to prevent you from finding out his illegal activities. Spend a little time checking with the bank or card issuer regarding the missing statements to save yourself a lot of future headaches.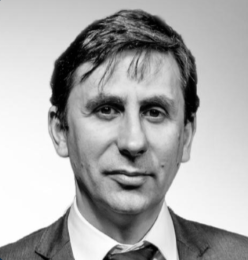 Dinis Guarda is an author, academic, influencer, serial entrepreneur, and leader in 4IR, AI, Fintech, digital transformation, and Blockchain. Dinis has created various companies such as Ztudium tech platform; founder of global digital platform directory openbusinesscouncil.org; digital transformation platform to empower, guide and index cities citiesabc.com and fashion technology platform fashionabc.org. He is also the publisher of intelligenthq.com, hedgethink.com and tradersdna.com. He has been working with the likes of UN / UNITAR, UNESCO, European Space Agency, Davos WEF, Philips, Saxo Bank, Mastercard, Barclays, and governments all over the world.
With over two decades of experience in international business, C-level positions, and digital transformation, Dinis has worked with new tech, cryptocurrencies, driven ICOs, regulation, compliance, and legal international processes, and has created a bank, and been involved in the inception of some of the top 100 digital currencies.
He creates and helps build ventures focused on global growth, 360 digital strategies, sustainable innovation, Blockchain, Fintech, AI and new emerging business models such as ICOs / tokenomics.
Dinis is the founder/CEO of ztudium that manages blocksdna / lifesdna. These products and platforms offer multiple AI P2P, fintech, blockchain, search engine and PaaS solutions in consumer wellness healthcare and life style with a global team of experts and universities.
He is the founder of coinsdna a new swiss regulated, Swiss based, institutional grade token and cryptocurrencies blockchain exchange. He is founder of DragonBloc a blockchain, AI, Fintech fund and co-founder of Freedomee project.
Dinis is the author of various books. He has published different books such "4IR AI Blockchain Fintech IoT Reinventing a Nation", "How Businesses and Governments can Prosper with Fintech, Blockchain and AI?", also the bigger case study and book (400 pages) "Blockchain, AI and Crypto Economics – The Next Tsunami?" last the "Tokenomics and ICOs – How to be good at the new digital world of finance / Crypto" was launched in 2018.
Some of the companies Dinis created or has been involved have reached over 1 USD billions in valuation. Dinis has advised and was responsible for some top financial organisations, 100 cryptocurrencies worldwide and Fortune 500 companies.
Dinis is involved as a strategist, board member and advisor with the payments, lifestyle, blockchain reward community app Glance technologies, for whom he built the blockchain messaging / payment / loyalty software Blockimpact, the seminal Hyperloop Transportations project, Kora, and blockchain cybersecurity Privus.
He is listed in various global fintech, blockchain, AI, social media industry top lists as an influencer in position top 10/20 within 100 rankings: such as Top People In Blockchain | Cointelegraph https://top.cointelegraph.com/ and https://cryptoweekly.co/100/ .
Between 2014 and 2015 he was involved in creating a fabbanking.com a digital bank between Asia and Africa as Chief Commercial Officer and Marketing Officer responsible for all legal, tech and business development. Between 2009 and 2010 he was the founder of one of the world first fintech, social trading platforms tradingfloor.com for Saxo Bank.
He is a shareholder of the fintech social money transfer app Moneymailme and math edutech gamification children's app Gozoa.
He has been a lecturer at Copenhagen Business School, Groupe INSEEC/Monaco University and other leading world universities.