Future of Healthcare, AI, Blockchain, Mankind Interview Ajan Reginald Founder Celixir from IntelligentHQ on Vimeo.
Ajan Reginald is on a mission to reinvent healthcare, AI, cell therapy and in many ways the way the future of what human body will be and our singularity.
In this interview, we spoke with Ajan Reginald, the charismatic Founder and thought leader behind Celixir, a company co-founded with Professor Sir Martin Evans, Nobel of Medicine. Indeed, in 1981, Sir Evans isolated the first embryonic stem cell and in 2007, his ground-breaking research awarded him with the Nobel Prize.
This interview highlights Ajan's personal history and as well as several aspects of how his venture, Celixir, is working in breath through general trends developing cellular medicines to combat life threatening and life altering diseases.
Ajan also discusses general challenges and opportunities for life sciences and the healthcare industry such as AI, blockchain and related topics while focusing on the future of mankind with singularity.
Ajan has been working closely with Professor Sir Martin Evans, his co-founder at Celixir. In 1981 Dr Evans isolated the first embryonic stem cells. Over his career Sir Martin Evans has published more than 120 scientific papers and received numerous awards for his ground-breaking research.
Alongside his 2007 Nobel Prize, Sir Martin has also been awarded the prestigious Albert Lasker Award in 2001, the Gold Medal of The Royal Society of Medicine, the Copley Medal of the Royal Society and the Baly Medal of Royal College of Physicians, all in 2009.
Ajan points out in the interview that despite the vast improvement in life expectancy over the last 200 years, "there is a large number of diseases that are still degenerative, chronic and ultimately fatal like heart disease." Thus, Celixir approaches these incurable diseases with cellular therapies because normal medicines will not help. "In Western Europe, heart failure is the biggest cause of death, yet we don't have anything that reduces the scar that is formed in the heart after a heart attack. We looked at that as a target. If this is something that can't be cured by current medicines and evolution has given us this very interesting stem-cell-like technology, we should engineer the stem cell technology to produce a cellular therapy that can reduce scar in the heart."
Does it work?
Ajan has a very clear response to their initial hypothesis: "We were beautifully lucky since this medicine seems to have a profound effect in reducing scar in patients. It is the first time it has been seen in humans. These are patients that within 10 years would have died of late stage heart failure."
At Celixir, Ajan and his team mainly focus on cell therapies. He explains the difference between this approach and regular medicine:
"Disease happens at a cellular level. When we take an aspirin, often what we do is we are treating the symptoms, we are not treating the underline cell that had been damaged.Our cellular medicines have a totally different focus. Those medicines are aiming to restore and repair the damaged cells. It has a profoundly different impact. Rather than you just feeling better, if you can fix the underline pathology, you restore the human to the original well being."
On a more economic and financial perspective, Ajan doesn't position Celixir as a regular biotechnology company: "Biotech companies tend to be low innovation, high commercialisation, which means they can be very successful financially but they are not bringing anything breakthrough to the world."
Finally, when asked about the role of new technologies such as Artificial Intelligence, Ajan says that "We haven't got to the point where Big data, AI and biology are really being utilised effectively together". However, these technologies already work separately. Indeed, robots could successfully improve, for instance, worldwide access to cutting edge surgeries and reduce the risk of errors.
Ajan also believes now is the time to implement blockchain technologies. Indeed, all the interactions in healthcare, whether is it prescribing medicine or receiving an MRI, include a transaction that can be secured with blockchain. Regarding AI, it could have a major impact in increasing the quality and quantity of life and should only be used for this purpose.
This raises ethical questions as Ajan considers that "with AI, two things are going to happen: we are going to have a sentient being, with an AI that will be self-thinking and self-regulating, and then we trust that being to make good decisions for humanity." Is that risky? According to Ajan, it definitely is but new technologies should be seen as a logical evolution of mankind.
AI is simply a tool we use because "there are problems beyond our complexity". Ultimately, "if you produce something that has a higher level of computational power than a human, that doesn't mean it can make better ethical decisions". 
Ajan Reginald Interview Focus
These were the questions we asked Ajan in this video that anyone interested in science, AI and healthcare should watch:
Can you tell us about you, your personal profile overview?
What is Celixir and how did it come?
Can you tell us about Celixir founder co-Founder Professor Sir Martin Evans?
The main areas of development for Celixir;
From hypothesis to practice creating new medicine;
New developments that Celixir highlights;
Approach to innovation in Celixir;
Deceases operate at a cell level – regenerative level approach by Celixir;
Innovation and disruption in healthcare;
How can you use big data and AI, robotics for healthcare in a practical area?
Nanotechnology breakthroughs;
Big data and new finance models in healthcare (23andme);
Personalisation medicine;
How do you see breakthrough tech like IOT in healthcare?
Blockchain in healthcare;
AI from a convergence perspective;
ArtificiaI Intelligence from an evolutionary perspective;
AI and tools integrated with the human genome.
About Ajan Reginald
Ajan Reginald is the Executive Director of Celixir, a leading scientific company that develops cellular medicines and solutions to combat life threatening and life altering diseases. He is an Ex-Global Head of Emerging Technologies and Ex-Business Development Director at Roche.
Previously, he was a Consultant for the Boston Consulting Group. He studied at the Kellogg School of Management, was a Fulbright Scholar and did his initial academic studies at the University of London.
Ajan Reginald is a dynamic, hugely accomplished and widely recognised expert in the fields of Science and Medicine. His company, Celixir, quickly became an award-winning biotech company developing stem cell therapeutics with products already reaching phase II and phase III of clinical trials.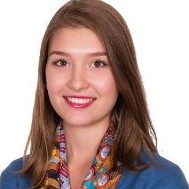 My name is Anca Petre and I am a Pharm. D and Business double degree candidate at Université Paris-Saclay and INSEEC Business School in London and Paris. In my own work, I primarily focus on the crossroads between healthcare and digital technologies. I am currently working on a research about the possible applications of Blockchain in Healthcare and I contribute to Blockchain Age and Intelligent HQ.
I particularly enjoy working the sectors's startup environment. I have previously worked at e-ssencials, a startup which develops digital solutions for patients with chronic diseases. I have also participated in three hackathons to help develop and further innovate the healthcare circuit.
I worked at Sanofi in the Biotechnologies Department where I successfully managed to reduce the production time by half for several products.
At university, I am the founder and president of the Speak Up ! Association which allows over 500 students to improve their public speaking skills.