All businesses with an online presence, have to keep pace with changing consumer behavior in order to attract and retain digital customers as the rapid adoption of mobile, social and digital technologies increase along with customer expectations. Today's digital customers are utilizing digital channels not only to make more informed decisions, sometimes validated by their peers but also conducting transactions through multiple channels.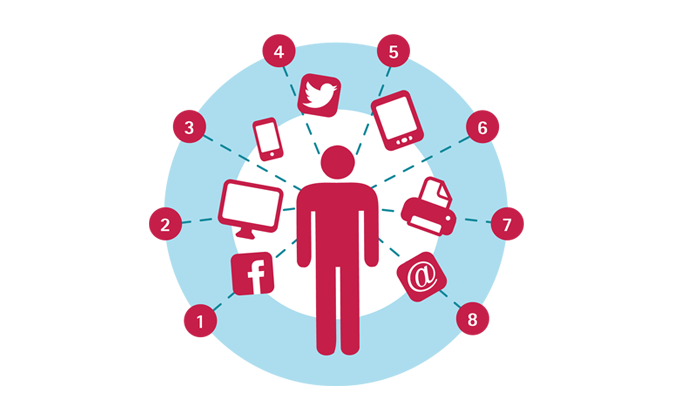 There are a lot of companies, that are in danger of missing out on the digital revolution as they may still be underestimating consumer behavior patterns. Online consumers now have high expectations, which means the ability to complete a transaction anywhere at any time. Any practical sense this means a completely smooth virtual experience across a business, its divisions and unfettered access ability with mobile devices and social media.
In a research study, Accenture examined how consumer package goods companies, dealt with the current challenges and opportunities, as tech savvy consumers continue to utilize a mix of digital channels to browse and purchase. Accenture says customers who regularly use Google, Amazon and iTunes have increased expectations that other companies willing a similar fashion use big data to curate and deliver targeted offers. As a result, today's digital customers are often frustrated with fragmented and poorly conceived cross-channel efforts bundled with a relevant offers and campaigns.
Keith Weed, CMO at Unilever says it is important to engage consumers through the full integration of traditional and digital channels. This is critical for the maintenance of efficient international marketing campaigns, in an increasingly globalized and digitalised consumer market, all of which have revolutionized advertising strategy and has implications for the marketing planning process.
Though their expectations are high, digital customers actually present businesses with more information and greater opportunities to connect than ever before. This means companies now need to be strategic about where and how they invest their understanding as they try to build relationships with consumers. Those companies that get it right will be the winners.
"One study found that 44 percent of adults use social channels in part to air grievances about companies or products. Consumers who go online to talk about or recommend a product or brand can have enormous influence".
Accenture recommends, in order to avoid social media disasters, companies need an end to end closed-loop process to continuously monitor social media to glean intelligence as well as policies to respond quickly to social content targeted communication is needed. The management, consultancy and technology firm recommends the following tactics and capabilities that could make investments pay off—both for the companies themselves and the consumers they hope to convert to customers.
Think and operate with multichannel in mind: Put in place the organizational units, processes and tools to effectively integrate multiple channels.
Employ data analytics to move through the marketing and sales cycle with consumers: Develop a cross-functional, integrated analytics vision and invest in the technology, processes and talent needed to target consumer segments, and customize marketing and sales strategies and offers.
Put the "social" back in social platforms: Improve e-CRM and dialogue marketing capabilities.
Use e-commerce websites as a field-tested path to higher sales

:

Enhance websites and optimize content to make it easier for consumers to find products, and streamline navigation and click-to-buy processes.
Do not underestimate the value of digital coupons: Use digital coupons to gain greater control over brands and target consumers based on where they are in the path-to-purchase funnel.
Embrace the small screens and the mobile consumers attached to them: Develop an effective mobile strategy that combines analytics and personalization techniques.
Integrate digital marketing platform and services more tightly: Combine marketing channels and operations more effectively for financial and competitive benefits, and to deliver consistent experiences to consumers.
Recognize that "winning the digital consumer" is an enterprise responsibility: Collaborate and share information among cross-functional teams, not just in obvious commercial functions such as marketing and sales, but also in HR, finance, supply chain and analytics.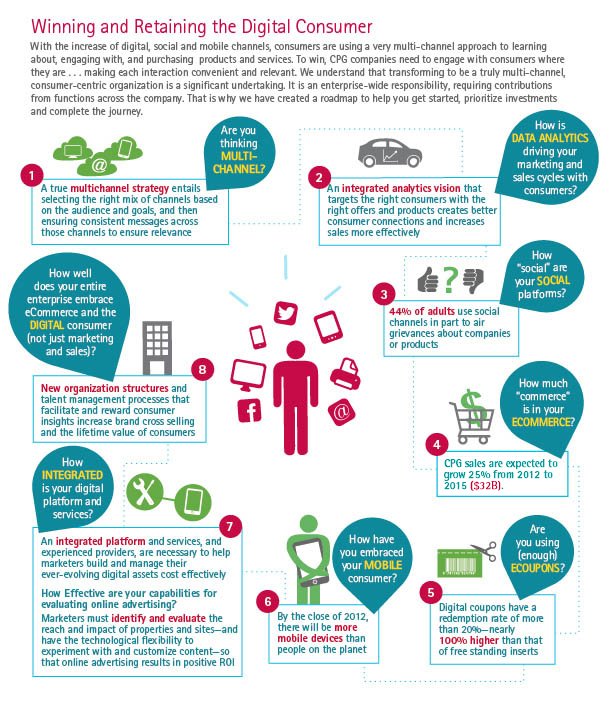 Image credit: Accenture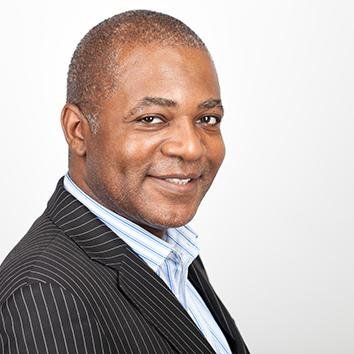 Hayden Richards is Contributor of IntelligentHQ. He specialises in finance, trading, investment, and technology, with expertise in both buy-side, sell-side. Contributing and advising various global corporations, Hayden is a thought leader, researching on global regulatory subjects, digital, social media strategies and new trends for Businesses, Capital Markets and Financial Services.
Aside from the articles, interviews and content he writes for IntelligentHQ, Hayden is also a content curator for capital markets, analytic platforms and business industry emerging trends. An avid new media explorer Hayden is driven by a passion for business development, innovation, social business, Tech Trading, payments and eCommerce. A native Trinidadian, Hayden is also a veteran, having served with the Royal Air Force Reserves for the past 10 years.
Follow Hayden on Twitter @HaydenARichards, linkedin.com/haydenhrichards and http://www.scoop.it/u/hayden-richards