In the current era, when physical beings coexist with their digital twins, and when the hegemony of AI and Fourth Industrial Revolution 4IR take over our social economic behaviour and redesign our existence, digital literacy will redefine our future with technology.
Digital literacy is a concept that emerged in the 1990s, shortly after the time when the world overcame the wave of "computer literacy". At first, the term was understood as "the skills in using technology", as argued by Paul Gilster in 1997 when he first coined the term. 
In our present world, profoundly impacted by a rapid technological revolution, Digital Literacy has ascended to greater importance as society become increasingly intertwined with advancements such as augmented reality (AR), virtual reality (VR), the metaverse, and digital twins.
So, what does 'digital literacy' mean in its present sense? According to the UNESCO: "Digital literacy involves the confident and critical use of a full range of digital technologies for information, communication and basic problem-solving in all aspects of life."
Digital literacy is the critical ability of our civilised society to find, evaluate, and communicate the most accurate form of information. From typing and managing digital media to using apps, understanding hardware and software, participating in social media, decoding data from sensors, and immersing ourselves in hybrid AR, VR, and MR platforms – digital literacy encompasses it all.
Digital Literacy abc: Fundamentals and scope
The scope of digital literacy is quite vast and vital. It encapsulates our ability to manage digital transformation, safeguard digital identities, navigate the complexities of data ownership, and comprehend the intricate dance between information, media, data, technology, and knowledge. In a world where we live, learn, work, participate, and thrive amidst an ever-advancing technological tide, digital literacy equips us to adapt, excel, and innovate.
When we speak about Digital Literacy and digital transformation we need to look at the following:
Digital ID, Life, wellbeing and career skills

Digital footprint data ownership and management

Information, media, data, technology, knowledge

Digital transformation 360 — socio-economic and working skills

Learning and innovation skills

Digital responsibility, ethics and behaviour
When we speak about digital literacy we need to speak about these different types of digital literacy:
Digital Information and data 360 literacy.

Ethical and critical use of digital resources.

Understanding the importance of digital ID and related footprints.

Know how to behave and protect yourself online.

Handling 360 digital communication.

Understand and manage the risks of cyber security and Cyberbullying.
Digital literacy comprehends multiple ways to interact with digital interfaces and platforms — apps, social media, websites and AR, VR, MR and gaming important elements and preparation such as:
Cognitive ways of interacting with digital interfaces and platforms.

Confidence in how to interact with digital platforms and the people in the platforms.

Cultural ways of interacting online and looking at digital etiquette or bias.

Constructive or destructive ways to behave digitally.

Communication and ways to relate with other people and organisations online.

Civic and ethical ways to behave when it comes to digital behaviour.

Critical ways to look at the way we behave with digital 360 experiences.

Ways to look at our own uniqueness and Creativity.
These elements define the many digital and cyber literacy facets, that include comprehension, expectations, the increasingly blurred lines of digital culture, digital etiquette.
Why is digital literacy becoming increasingly more important?
In a time where our lives are entwined with digital devices for up to 12 hours a day, understanding the importance of digital literacy is paramount. With over two billion people engaging in digital activities daily, including over 600 million children who immerse themselves in online platforms like Roblox, the distinction between entertainment and digital literacy education can blur. 
Digital literacy is more critical than ever as it can improve skills and help individuals understand the importance of securing their online information and the potential risks of cyber-attacks. It enables individuals to use tools such as firewalls, antivirus software, and two-factor authentication to secure their digital assets.
Building a Continuous Digital Mindset
While acquiring new technological skills is essential, having a digital integrated mindset goes beyond mere skill acquisition. Psychologists define mindset as the lens through which we perceive and interact with the world, influencing our thoughts, emotions, and actions. 
A digital mindset encompasses a set of attitudes and behaviours that enable individuals and organisations to recognise the potential of data, algorithms, and AI-powered tools and platforms. It empowers us to navigate a society and business landscape increasingly dominated by digital twins of the physical world, data-intensive environments, and intelligent augmented technologies.
Developing a digital mindset is a critical skill in our rapidly evolving digital age. It requires persistent effort and a commitment to ongoing digital literacy efforts and education. Those who cultivate a digital mindset find themselves better equipped to succeed in their personal and professional lives. They are more adaptable to the continuous technological disruptions, making them more likely to secure better opportunities, career growth, and overall life satisfaction.
In the business world, leaders with a well-prepared digital mindset are poised for success. They can set their organisations up for prosperity by crafting resilient strategic roadmaps that align with the digital age. 
Companies such the Dutch giant light and health services Philips have faced transitioned its core competency from supplying health products to providing digital solutions. To bring their employees along, they needed to create a continuous-learning environment. Philips for this partnered with Cornerstone OnDemand, a cloud-based learning and HR software provider, to build a digital process that includes AI-powered infrastructure that adapts to learners' specific needs and pace. 
With these tools Philips employees can share "playlists" of tailored lessons with colleagues, just as they share playlists on music-streaming services. The platform's offered digital tools such as social media function UI UX digital experiences that facilitates connection between new employees and more-experienced members who can serve as mentors, fostering more-organic peer-mentor relationships than formal matching programs do.
While digital transformation may encounter initial fear and resistance, businesses that focus on continuous workforce preparation, strategic digital literacy processes, and aligning systems and processes to embrace digital proficiency are best equipped to thrive in the evolving landscape.
Digital literacy and AI generative language models that rewrite how we learn and process knowledge
AI generative language models are reshaping the way we think and act, ushering in a new era of digital transformation. These models are poised to redefine human behaviour and cognition, potentially surpassing our own thinking capacity. In this age of technology-driven disruption, addressing digital literacy is paramount. It encompasses the essential behaviours, skills, and knowledge required to navigate the evolving socio-economic models and responsibly harness digital tools and resources.
The urgency of digital literacy cannot be overstated, especially in a world where technology and AI are pervasive. Focusing on education is crucial, with comprehensive digital literacy programs needed across various sectors. This includes raising awareness of the critical importance of digital literacy for individuals, businesses, and society as a whole. Accessible training, digital resources, and practical guidance must be made readily available, catering to diverse age groups and backgrounds. Moreover, integrating digital literacy into standard educational curricula is essential, emphasising not just tool usage but also critical thinking, online safety, and ethical conduct.
The only way to avoid these scenarios that science fiction has been writing in the last 100 years is to override the narrative of humanity with digital literacy that makes us conscious of the risks and possibilities and act now and in continuity. As technology does not stop changing, we as humans need to continuously adapt and change. Bellow are some steps and strategies to address digital literacy issues:
Continuous Education and Digital Awareness: Education is now digital and required to implement comprehensive digital literacy programs in families, schools, colleges, businesses and communities. The call to action is to raise continuous awareness about the radical need and importance of digital literacy and its impact on each of us individuals, our businesses and society.
Regular Accessible Training and access to Digital Resources: Provide regular and continuous accessible digital practical training and resources for people of all ages and backgrounds. Integrate digital healthy habits, and focus on online process driven and focus on results courses, practical daily social digital workshops, and integrate digital transformation tailored tutorials on digital skills.
Digital Literacy Tailored Curriculum: This one is one of the most important areas — to integrate digital literacy into the standard educational curriculum. Learn and get the important teaching not only how to use the digital tools and technology but also adapt focus driven strategic critical thinking, integrating online safety, and ethical behaviour online.
Use Open Common Source Digital organisations Digital tools Centers and Libraries: Engage and establish active civic personal and social rituals to participate and engage in digital literacy centres in libraries and community centres. These places and centres have multiple available digital tools and people that help and provide access to good internet connection, access to books, computers and will offer digital assistance and training.
Integrate Digital Literacy in Public-Private Partnerships: Collaborate with technology companies and nonprofits to develop and deliver digital literacy initiatives. These partnerships can help bridge the digital divide.
Customised Digital Strategic and Custom Learning: Recognize that people have different levels of digital literacy and different needs. Tailor training and resources to the specific needs of different groups.
Careful Online Safety Education: Teach individuals about online safety, including recognizing and avoiding scams, protecting personal information, and dealing with cyberbullying.
Acquire Continuous Critical Thinking and Digital and Media Literacy: Help people develop critical thinking skills to evaluate information and sources online. Promote media literacy to understand the influence of media and advertising.
Digital Inclusivity and Accessibility: Ensure that digital resources and training are accessible to individuals with disabilities. Consider factors such as assistive technology and alternative formats.
Continuous Digital Learning: Recognise that technology is constantly evolving, and digital literacy is an ongoing process. Encourage individuals to stay up-to-date with new technologies and digital trends.
Parent and Caregiver Digital Education: Provide resources and training for parents and caregivers to support their children's digital literacy and online safety.
Digital Understanding of Technological Evaluation and Assessment: Continuously assess the effectiveness of digital literacy programs. Adapt and improve programs based on feedback and outcomes.
Promote Digital Ethical Behaviour: Teach the importance of responsible and ethical behaviour online, including respecting others' privacy and intellectual property.
In a world where humanity increasingly engages with technology, digital literacy emerges as a fundamental skill. Its role in narrowing disparities, empowering individuals, and fostering societal advancement cannot be underestimated. To achieve this, collaborative efforts across families, businesses, governments, educational institutions, and communities are vital. Recognizing the urgency of digital literacy and ensuring that everyone possesses the necessary skills and knowledge is essential in thriving in the era of the Fourth Industrial Revolution and AI dominance.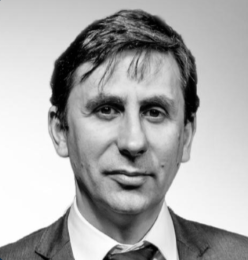 Dinis Guarda is an author, academic, influencer, serial entrepreneur, and leader in 4IR, AI, Fintech, digital transformation, and Blockchain. Dinis has created various companies such as Ztudium tech platform; founder of global digital platform directory openbusinesscouncil.org; digital transformation platform to empower, guide and index cities citiesabc.com and fashion technology platform fashionabc.org. He is also the publisher of intelligenthq.com, hedgethink.com and tradersdna.com. He has been working with the likes of UN / UNITAR, UNESCO, European Space Agency, Davos WEF, Philips, Saxo Bank, Mastercard, Barclays, and governments all over the world.
With over two decades of experience in international business, C-level positions, and digital transformation, Dinis has worked with new tech, cryptocurrencies, driven ICOs, regulation, compliance, and legal international processes, and has created a bank, and been involved in the inception of some of the top 100 digital currencies.
He creates and helps build ventures focused on global growth, 360 digital strategies, sustainable innovation, Blockchain, Fintech, AI and new emerging business models such as ICOs / tokenomics.
Dinis is the founder/CEO of ztudium that manages blocksdna / lifesdna. These products and platforms offer multiple AI P2P, fintech, blockchain, search engine and PaaS solutions in consumer wellness healthcare and life style with a global team of experts and universities.
He is the founder of coinsdna a new swiss regulated, Swiss based, institutional grade token and cryptocurrencies blockchain exchange. He is founder of DragonBloc a blockchain, AI, Fintech fund and co-founder of Freedomee project.
Dinis is the author of various books. He has published different books such "4IR AI Blockchain Fintech IoT Reinventing a Nation", "How Businesses and Governments can Prosper with Fintech, Blockchain and AI?", also the bigger case study and book (400 pages) "Blockchain, AI and Crypto Economics – The Next Tsunami?" last the "Tokenomics and ICOs – How to be good at the new digital world of finance / Crypto" was launched in 2018.
Some of the companies Dinis created or has been involved have reached over 1 USD billions in valuation. Dinis has advised and was responsible for some top financial organisations, 100 cryptocurrencies worldwide and Fortune 500 companies.
Dinis is involved as a strategist, board member and advisor with the payments, lifestyle, blockchain reward community app Glance technologies, for whom he built the blockchain messaging / payment / loyalty software Blockimpact, the seminal Hyperloop Transportations project, Kora, and blockchain cybersecurity Privus.
He is listed in various global fintech, blockchain, AI, social media industry top lists as an influencer in position top 10/20 within 100 rankings: such as Top People In Blockchain | Cointelegraph https://top.cointelegraph.com/ and https://cryptoweekly.co/100/ .
Between 2014 and 2015 he was involved in creating a fabbanking.com a digital bank between Asia and Africa as Chief Commercial Officer and Marketing Officer responsible for all legal, tech and business development. Between 2009 and 2010 he was the founder of one of the world first fintech, social trading platforms tradingfloor.com for Saxo Bank.
He is a shareholder of the fintech social money transfer app Moneymailme and math edutech gamification children's app Gozoa.
He has been a lecturer at Copenhagen Business School, Groupe INSEEC/Monaco University and other leading world universities.