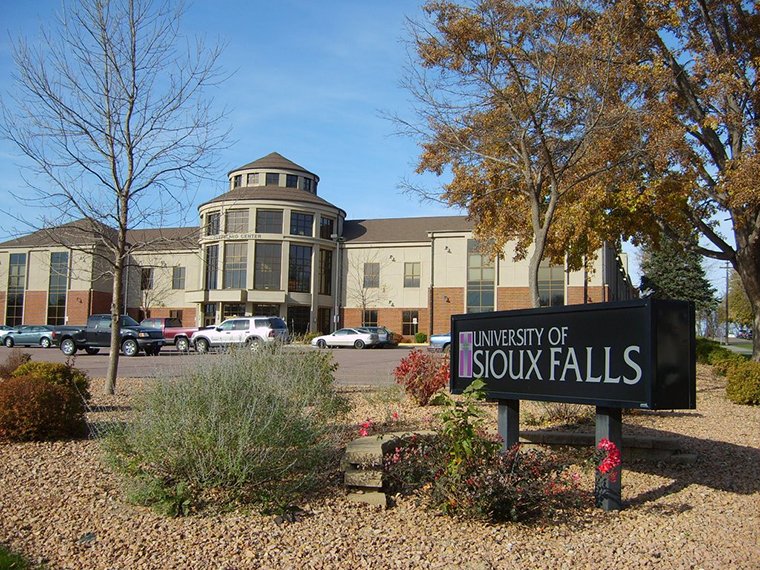 Dr. Debora Sepich serves as the Dean of Vucurevich School of Business and Entrepreneurial Studies at the University of Sioux Falls. She is an entrepreneur turned Professor and enjoys bringing new products and opportunities to market. Her special focus areas include: marketing, brand identity, mergers and acquisitions, business development, go to market strategies and innovation.
Dr.  Debora Sepich spent 25 years in the high-tech business world, 12 of which as the Co-Founder and Executive Vice President of Dolphin Software. She earned a Doctorate of Education in Leadership from Creighton University and a MBA from George Fox University. She also serves on the Board of Directors at YMCA of Columbia-Willamette and Advisory Board at BendPoly.
1. How did you get started in your career as a Business Dean?
My desire to be a Dean started when I became an MBA director. My background in leadership in the profit world seemed to be helpful as there are transferable skills. There were some areas I needed to round out and so I went on for an advanced degree in the form of a Doctorate in Education. Short answer my desire for a career as a Business Dean started well before taking the job at University of Sioux Falls, but this is the first place I have actually have been able to serve as a Dean.
2. What do you think are some of the leadership qualities an effective Business Dean should have ?
A Business Dean needs to be visionary, decisive, and collaborative and have the ability to communicate the vision of the School/University to colleagues, staff and faculty, the community, both internal and external stakeholders and donors. The Business Dean also needs to be able to fulfill on the broader mission of the University. While there is a plan for the school she or he leads, that is within the broader goals of the mission of the University where she or he is called to serve. So, there is the need to be a change agent as well. Today higher education needs to be able to see where we can innovate and be relative to a generation of students and economic realities.
3. Business is constantly changing, what types of things is your school doing to make sure students are learning the most updated business information?
One of the key responsibilities of a business school/dean is to be collaborative and this requires relationships with industry. Professors are in the classrooms and doing research. Businesses are creating and innovating daily to meet market needs. If we do not stay tight with industry and collaborate, we do not have our pulse on what is happening. USF has relationship with industry, professors and adjuncts have business experience, we encourage opportunities to collaborate and bring projects into the classroom. We have integrated business problems, projects and theory to make a seamless learning environment. This is how you stay relevant and prepare students for the world of work.
4. Faculty play a critical role in the development of your student's learning and in helping build their business competencies. What type of things are your faculty involved in and doing that makes their classroom unique to the student's learning experience?
Our faculty are consultants, they do research, they experiment with new projects, they are on boards, they belong to business organizations and serve as mentors, and our faculty are life-long learners who model the philosophy we instill in our students. Today we have two faculty members completing their terminal degrees while others are taking continuing education coursework or teaching it.
5. What type of qualifications and experiences do your faculty bring to the class? How do you make sure they stay updated in their area of expertise and field of study?
We have entrepreneurs, we have accountants, we have HR professionals, we have economists, we have MBA's and PhD's and EdD's and DBA's. We have practitioners and researchers. Our faculty stay current by attending conferences, by doing research, by presenting papers, by serving on boards of directors, by staying involved in community service in their expert area. For instance, our HR professors are also involved in delivering coursework for Society for Human Resource Management.
6. Do your students have input on faculty promotion, award and recognition program? If so, can you expand on this and provide examples?
Students do Faculty Evaluations at the end of each class and vote on Faculty of the year.
7. MBA degree are still in high demand, but the competition is larger than ever. How does your degree program differ from other schools?
Our MBA is still in high demand. We have a start that is right on target for enrollment for this fall. I can tell you why I came to this university to be the Dean and it has to do with the faculty actually living out the promise of their programming and mission. However, I think our graduates say it best…we have dynamic learning environments. Our delivery is both online and on ground. We have concentrations in Health Care Management, Project Management, Marketing and Innovation and General Management.
8. Every University is going online or trying to offer online degree programs. What is your business school doing in the online space and how do you set yourself apart?
Our delivery is both online and on ground. We allow students to select before each course what approach they would like for the course being offered. They do not have to take the whole MBA online or on ground. A student who need to take accounting in the classroom for extra support can do so, while taking marketing online. It's very adaptive. We think the hybrid approach, or the mix and match selection is best for the working professional.
9. What do you think are some of the biggest challenges that business schools are facing now and what his your school doing to confront them?
We have concentrations in healthcare administration and marketing and innovation. A business school needs to stay fluid with the needs of the market but not knee jerk with a trend that is not sustained. We cannot make moves so quickly that we move into a market space that is not sustaining itself.
We have to be very strategic about partnering with industry and funding opportunities that allow us to further the mission of the university. We have to do this while taking into consideration that we cannot just raise the cost of education every year or we will price ourselves out of education markets or make attaining an education too expensive for most.
One of the best phrases I like to use is "just because we can doesn't mean we should" and that goes for raising tuition. Just because we can, doesn't mean we should. Just because everyone else is and students can get more loan money or make the tuition payment cost increase doesn't mean we should be raising our cost profiles but instead looking for creative ways to delivery content and education that do not require us to raise our tuition prices. That is the biggest challenge. Delivering quality education, retaining quality educators and staff and keeping education affordable.
10.  We learned a great deal about you and your school. If I was a potential student or employer that was stuck between choosing two different business programs, what other things would you want me to know about your degree and school to help with my selection?
We are affordable, really. It is one of the least costly MBA's in the region. We have practitioners as faculty and scholars as well. It's a nice combination that leads to robust theory discussions and practical application exercises and experiences. We have a dedicated staff who really is the reason students are able to come to class every evening/day/week and get the work completed. These members of the staff are utterly devoted to their student's success. If you want to truly get an affordable education where we are focused on your success and completion, choose this program.
Dr. Emad Rahim is an award-winning entrepreneur, educator, author, community leader and TEDx Speaker. He currently serve as the Endowed Entrepreneur-in-Residence at Oklahoma State University and teaches at the Jack Welch Management Institute in the Executive MBA program. He was recognized by the United Nations Foundation as a 2013 Empact100 Honoree for his social entrepreneurship work, received a Congressional Award for his community service and was the recipient of the Forty Under 40 Business Leadership Award sponsored by Syracuse University. His personal story was turned into a short documentary, "Against the Odds," and featured in the Huffington Post and Forbes. He co-authored "Leading Through Diversity: Transforming Managers Into Effective Leaders" and "The 4-Tions: Your Guide to Developing Successful Job Search Strategies" and is a frequent contributor to the Refractive Thinker book series, CEO Magazine, TweakYourBiz and YFS Entrepreneurship Magazine. Fellow him on Twitter @DrEmadRahim