Braham Singh, CEO of BDx Data Center, is the new guest on Dinis Guarda's YouTube Podcast series, in collaboration with openbusinesscouncil.org, citiesabc.com, and fashionabc.org. The two experts talk about the explosion of data in Web 3.0 and in the metaverse, and how data centres can ensure sustainability in the amount of energy consumed to manage this high volume of data.
With more than 30 years of experience in the telecom industry, content delivery networks, and cloud services, Braham Singh is a seasoned executive leader, bestselling author, and global thought leader.
The current CEO of BDx Data Centers, Dinis highlighted Braham Singh's multicultural and international exposure. After being asked by Dinis, Braham elaborated that during his early years in India, he found his foothold in programming. He, then, moved to Hong Kong, Singapore, and the US. He was delighted to share BDx's recent presence in Indonesia, where the company had established six data centres across the country.
And when the discussion steered to his arc of achievements and projects, the discussion turned into a masterclass in leadership. Braham dispensed some of the principles that are salient for everyone:
"Timing is everything. You need to find the right people and at the right time." He explained that decisions and choices shape the future trajectory of a person. "I think everyone should be fired at least once. It brings a level of humility and invigorates you. It makes you almost a new person.", added another point to this lesson.
---
More Interviews
James Zhang, CEO The Concept Art House – Games, Art And NFTs
Adam Hollander, Serial Entrepreneur, Pack Leader at Hungry Wolves – NFT, Gamification
Interview with Rishi Kapoor, Founder & CEO of paus.tv – The Revolutionary Streaming Platform For Independent Creators
Interview Kireet Khurana, Filmmaker & Creator Of Animation Film "Toonpur Ka Superhero" – Homelessness In India: The "Invisible Visible"
Pedro Gadanho – Architecture, Arts, Cities & Society – Former MoMA & MAAT Curator, Architect
Susan Oh, Future of AI, Blockchain; Blockchain For Impact Global Summit @ UN HQ, Top 10 Frontier Women in Digital
---
Balancing the multifaceted personality
Dinis was interested to know about Braham's journey through various stages of his life. Commenting about his writer's side, Braham told Dinis that he always found programming and writing follow parallel behaviour in terms of their structure and style.
"There has to be fanatical attention to detail while having the ability to look at a broader picture. The details of a plot are unforgivable. If the readers catch a mistake, they lose respect for you and the book.", he emphasised.
The same thing, he said, translates to selling a product. He gives credit for his ability to close a deal properly to writing. "Writing has got huge dividends, and I would urge everyone to write. The ability to speak, convey ideas, and convey them on a paper is far more important than your degree. This is what I've learned in 30 years of my professional life," he said.
Speaking about his idea of leadership, he says that every participant in a team is the driver of success. Hence, metaphorically explaining the importance of every member, he emphasised that it is the synergy that drives a project to success.
"We can't divorce from any of these roles", he concludes, highlighting that all these facets of personality go hand in hand and that one needs to make a choice to strike a balance between them.
Data centres in the metaverse and Web 3.0 era
The conversation, then, took a futuristic turn to discuss the state of data centres in the metaverse and Web 3.0. Both the experts agreed that the metaverse is a paradigm shift from URLs.
"When a technology explodes, you can't control it. Internet…. Could anyone control it? But by and large, technology like the internet, nobody could control it. For a long time, before the internet became a video playground, almost 60% of the internet was pornography. Could anyone control it? If someone is thinking that the metaverse can be controlled, you're kidding yourself. All you can do is scale, get yourself ready to scale with it," Braham said.
Speaking about the problem that arises with the mushrooming of metaverses and the Web 3.0 space, he added:
"Where are we going to build? You are going to need a heck lot of data centres, far beyond what we are doing. It is not possible with the current technologies that govern power generation. It all burns down to power- powering those data centres is going to become so critical when the metaverse kicks in. You don't have the power today, it's just not there."
Dinis, then, highlighted the ESG concerns like climate change and unsustainable power consumption. Speaking about carbon trading, Braham replied:
"We need to bring some credibility back into the carbon trade. The people who are connected through blockchain are working on it. We can't do much about it until the human element is addressed." 
Taking a reference from their modus operandi to address problems, he added that all the pain points need to be digitalised to find a sustainable solution.
As the interview drew to a conclusion, both Dinis and Braham had so many lessons to take home and learn from each other.
About citiesabc.com
https://www.citiesabc.com/​​​​​​​​​​​
https://twitter.com/citiesabc__​​​​​​
About openbusinesscouncil.org
https://www.openbusinesscouncil.org/
4IR: AI Blockchain Fintech IoT Reinventing a Nation by Dinis Guarda and Rais Hussin (4irbook.com)
Dinis Guarda citiesabc openbusinesscouncil Series is also available as podcast on:
Apple Podcasts: https://podcasts.apple.com/us/podcast/dinis-guarda-citiesabc-openbusinesscouncil-series/id1510330391
On Spotify: https://open.spotify.com/show/1vA8KaDaRpJ0mAfpNbfTSF?si=H_WngL4RSOyu1W7VAmM41w&dl_branch=1
Google Podcasts: https://podcasts.google.com/feed/aHR0cHM6Ly9mZWVkcy5idXp6c3Byb3V0LmNvbS8xMDMyMzg4LnJzcw==
Amazon Music: https://music.amazon.com/podcasts/953a5156-823c-4e86-baeb-4fda1128e44c/DINIS-GUARDA-CITIESABC-OPENBUSINESSCOUNCIL-SERIES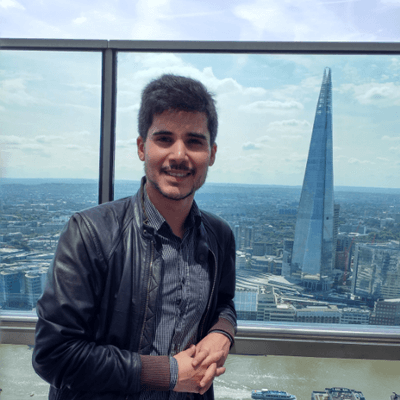 Hernaldo Turrillo is a writer and author specialised in innovation, AI, DLT, SMEs, trading, investing and new trends in technology and business. He has been working for ztudium group since 2017. He is the editor of openbusinesscouncil.org, tradersdna.com, hedgethink.com, and writes regularly for intelligenthq.com, socialmediacouncil.eu. Hernaldo was born in Spain and finally settled in London, United Kingdom, after a few years of personal growth. Hernaldo finished his Journalism bachelor degree in the University of Seville, Spain, and began working as reporter in the newspaper, Europa Sur, writing about Politics and Society. He also worked as community manager and marketing advisor in Los Barrios, Spain. Innovation, technology, politics and economy are his main interests, with special focus on new trends and ethical projects. He enjoys finding himself getting lost in words, explaining what he understands from the world and helping others. Besides a journalist, he is also a thinker and proactive in digital transformation strategies. Knowledge and ideas have no limits.