Illuminate is an S&R Foundation program devoted to convening innovative, courageous presenters to spark ideas and encourage debate amongst audience members, have announced its second event, Courageous Careers: Making Moves and Driving Change. Illuminate serves as a 21st-century salon, where the audience can discuss and politely debate current topics and future trends. Illuminate also encourages positive change is through incubation, where entrepreneurs are provided a combination of advice, networking, and other forms of assistance. By tailoring programs to individual concepts, entrepreneurs will  "learn by doing," and leave the incubation program with a funding model and a strategic plan for future growth.
The S&R Foundation is a non-profit organization created in 2000 to support talented individuals with great potential and high aspirations in the sciences and arts, especially those who are furthering international cultural collaboration. Their goals are simple, yet bold: to create, support and facilitate initiatives that encourage scientific and artistic innovation, and promote cultural and personal growth. 
The event will feature entrepreneurs Patrick Dowd and Meaghan Rose discussing the journey and risks they took to bring their business vision to life. Mr. Dowd is the CEO of the Millennial Trains Project, a 10-day transcontinental train journey offering opportunities for personal development through on-train seminars and workshops with local leaders, as the train makes its way across the country.
"Patrick Dowd, the brains behind the project, says that a trip like this is the best way to affect real change at the national level. You can touch down in the fly-over states and attempt to bring entrepreneurial ideas to life in the real world. And for something so old, he added, trains can be a great vehicle for innovation". – ABC News
Ms. Rose is the creator of RocksBox, a jewelry subscription service that lets women explore a variety of styles by sending them high-end jewelry samples each month.
"Patrick and Meaghan perfectly embody the Illuminate spirit – innovative, passionate and willing to take major risks to make their ideas come to life," said Dr. Sachiko Kuno, president and CEO of the S&R Foundation.
Prior to starting the Millennial Trains Project, Mr. Dowd was working as an investment-banking analyst for J.P. Morgan in New York. His inspiration to leave his position came from an annual train journey acrossIndia, Jagriti Yatra, that aims to awaken the spirit of entrepreneurship within India's youth by exposing them to individuals and institutions that are developing unique solutions to the country's challenges. Mr. Dowd saw the need for a similar initiative in the U.S. and was inspired to bring this idea to life. He quit his job and set out to begin building what would become the Millennial Trains Project. Currently, Mr. Dowd is focused on launching the inaugural journey.
Ms. Rose was working as a management consultant at McKinsey & Company when she came up with the idea for a jewelry subscription service. Ms. Rose, a jewelry enthusiast, left her day job and moved to the San Francisco Bay Area, where she gathered a group of investors and launched RocksBox. The startup is gaining momentum with San Francisco's young, female and professional audience.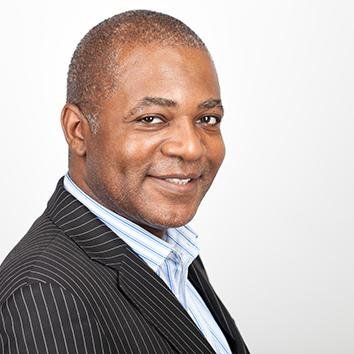 Hayden Richards is Contributor of IntelligentHQ. He specialises in finance, trading, investment, and technology, with expertise in both buy-side, sell-side. Contributing and advising various global corporations, Hayden is a thought leader, researching on global regulatory subjects, digital, social media strategies and new trends for Businesses, Capital Markets and Financial Services.
Aside from the articles, interviews and content he writes for IntelligentHQ, Hayden is also a content curator for capital markets, analytic platforms and business industry emerging trends. An avid new media explorer Hayden is driven by a passion for business development, innovation, social business, Tech Trading, payments and eCommerce. A native Trinidadian, Hayden is also a veteran, having served with the Royal Air Force Reserves for the past 10 years.
Follow Hayden on Twitter @HaydenARichards, linkedin.com/haydenhrichards and http://www.scoop.it/u/hayden-richards