Innotribe, SWIFT's initiative to enable collaborative innovation in financial services, is holding the European leg of its annual Startup Challenge in London on 18th April at Level39, Canary Wharf. Level39 is Canary Wharf Group's new specially-designed 'accelerator space' for the financial and retail technology sectors. Launched with much fanfare last month, its aim is to provide a sophisticated office and social space for businesses to create, test, market and deliver the next generation of FS technology products and services.
The London Innotribe Startup Challenge is part of a global programme, with other regional showcases to be held in Singapore and New York, all of them designed to unearth the technologies and ideas which will help shape financial services in the future.
The competition aims to foster innovation in the financial industry by introducing companies delivering new and innovative products and services in fintech and financial services to the wider financial community. The Challenge provides the most promising entrepreneurs the opportunity to grow their business with consultation and funding from SWIFT.
Semi-finalists of the London Innotribe Startup Challenge will pitch their original business ideas to a panel of the financial industry's leading angels, VC's and decision makers. The winners of the London showcase will go on to compete against the winners from New York and Singapore in the grande finale at Sibos, SWIFT's annual conference, in Dubai in September.
Co-founder of  Innotribe Matteo Rizzi, said that: "Level39 is an important catalyst for innovation in the financial industry, and instrumental in positioning London as a hotbed of new and strategic initiatives. Innotribe is delighted to be part of an enterprise that will help drive innovation forward."  
Innotribe focuses on creation and collaboration and has selected 15 semi-finalists whose business ideas identify and address important gaps within the financial technology sector. Matteo Rizzi, co-founder at Innotribe said: "We have chosen London as the location for the European showcase of the 2013 Challenge as it is becoming more and more important in helping drive innovation in the region forward. The goal is to bring innovation and technology expertise to the banking hub of Europe. Last year's Challenge was a great success and I look forward to providing the opportunity to talented entrepreneurs and promising start-ups in London."
John Matthew Holt, Founder and CTO Waratek commented " As one of only five Innovators selected, we are delighted that the panel of expert judges can see the benefits that the Waratek disruptive technology brings to Enterprise Architecture and how Java Virtualization can dramatically reduce infrastructure costs whilst improving operations".
'SWIFT's member organizations are among the largest and most sophisticated IT users in the world, collectively running millions of servers and vast data centres with more than 80% running Java platforms. Waratek's innovative technology future-proofs this investment, while seamlessly facilitating the transition to private Cloud computing.'
This year's semi-finalists are:
Early-stage start-ups
Azimo –
BioCatch –
CrowdBnk
Device Ident GmbH –
FNA –
Kwanji –
Moola –
Open Bank Project –
Paymandate –
StudentFunder –
Growth-stage innovators
Finantix –
GBR Direct –
Virtual Piggy, Inc. (OTCBB: VPIG) –
Waratek –
Zafin Labs –
Andres Fintao, partner, Finnovista, who sat on the judging panel to form the shortlist of start-ups said: "We are always looking for bright, new talent and the Innotribe Startup Challenge allows start-ups the opportunity to gain access to the wider financial community and funding that they need. It has been an interesting experience seeing what innovative products and services we have to offer in London and I look forward to seeing the final 15 entrepreneurs present their ideas at Level39."
Start-ups from last year's Challenge have secured large contracts with global financial services firms. 2012's growth-stage start-up winner, Gust, subsequently received over US$12m in investment, and Singapore-based tech start-up, PlayMoolah, has started working with its first financial institution, OCBC Bank since winning the early-stage start-up category at the 2012 Singapore Startup Challenge.
Launched by SWIFT, the Startup Challenge travels around the world with three regional showcases in the US, Asia and Europe. It provides participants with the unique opportunity to get together and create smart company pitches, facilitate insightful discussions on emerging innovations and participate in useful networking events.
The Innotribe Startup Challenge is sponsored by Invest NI, HP, Level39 and Sberbank.
The Singapore and New York Startup Challenges will be held on 16th May and 13th June respectively. For further information about the Innotribe Startup Challenge please visit: .
Images credit: Innotribe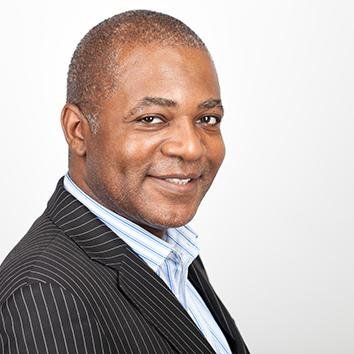 Hayden Richards is Contributor of IntelligentHQ. He specialises in finance, trading, investment, and technology, with expertise in both buy-side, sell-side. Contributing and advising various global corporations, Hayden is a thought leader, researching on global regulatory subjects, digital, social media strategies and new trends for Businesses, Capital Markets and Financial Services.
Aside from the articles, interviews and content he writes for IntelligentHQ, Hayden is also a content curator for capital markets, analytic platforms and business industry emerging trends. An avid new media explorer Hayden is driven by a passion for business development, innovation, social business, Tech Trading, payments and eCommerce. A native Trinidadian, Hayden is also a veteran, having served with the Royal Air Force Reserves for the past 10 years.
Follow Hayden on Twitter @HaydenARichards, linkedin.com/haydenhrichards and http://www.scoop.it/u/hayden-richards