In the Financial Services sector, payments have seen a lot of disruption due to the entry of start-ups focus on producing new offerings that make it easier for us to abandon our credit cards and cash and pay for goods via alternative methods. The banking sector is set for similar disruption. According to research produced by Nesta, the University of Cambridge and the University of California, the alternative finance markets grew by 91% from £492 million in 2012 to £939 million in 2013. Startups and SMEs were able to tap into an alternative finance market provided which provided £463m worth of early-stage, growth and working capital.  Should traditional banking be terrified? You bet. While the figures currently represent 2% of the U.Ks annual business lending, if I were a were an unsympathetic business lending banker, I would be worried about that 90% year-on-year growth.
Alternative finance intermediaries have been growing in size and impact in recent years in the UK as they attempt to provide much needed capital to individuals and startups. Most people would be familiar with crowdfunding, and sites like Crowdcube, Kickstarter and Crowdfunder have seen some great commercial products launched. Besides equity crowdfunding, there is also peer-to-peer lending, as well as invoice factoring and reward crowdfunding. These new alternative financing activities are supplying credit to SMEs, providing early-stage investments to start-ups, fostering innovation and entrepreneurship, creating jobs, stimulating regional economies and funding worthwhile causes.
The report is based on information from more than 50 alternative finance intermediaries. These 50 intermediaries account for 95 per cent of all online alternative finance platforms in the UK, the report said.
The researchers are predicting the market will be worth a total of £1.6bn next year, based on average growth rates between 2011 and 2013. The core research team consisted of Dr Richard Swart, the Director of Research at the Program for Innovation in Entrepreneurial Finance at the University of California, Berkeley; Liam Collins  Policy Advisor focusing on innovation and economic growth at Nesta; and Bryan Zhang  PhD Researcher in Crowdfunding and Alternative Finance at the University of Cambridge.
"The UK alternative finance intermediaries have attracted and sustained more than 9.4 million active donors, backers and investors on their platforms in 2013," the report says. "Collectively, they represent a major social movement towards an alternative paradigm of funding mechanisms, as well as a significant source of systemic disruption in the evolving financing system."
The alternative finance, markets despite the good news could begin for a bumpy ride next year. While regulation is important the newly formed Financial Conduct Authority has already responded with proposals that appear to be heavy-handed. The sector is relatively new, so the concern is the industry is afforded a proportionate set of rules that does not stifle growth in the long term.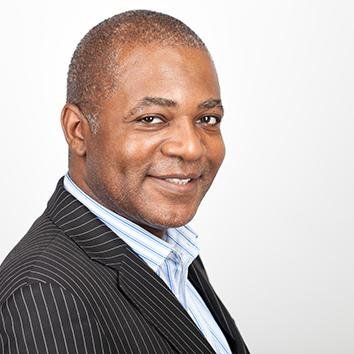 Hayden Richards is Contributor of IntelligentHQ. He specialises in finance, trading, investment, and technology, with expertise in both buy-side, sell-side. Contributing and advising various global corporations, Hayden is a thought leader, researching on global regulatory subjects, digital, social media strategies and new trends for Businesses, Capital Markets and Financial Services.
Aside from the articles, interviews and content he writes for IntelligentHQ, Hayden is also a content curator for capital markets, analytic platforms and business industry emerging trends. An avid new media explorer Hayden is driven by a passion for business development, innovation, social business, Tech Trading, payments and eCommerce. A native Trinidadian, Hayden is also a veteran, having served with the Royal Air Force Reserves for the past 10 years.
Follow Hayden on Twitter @HaydenARichards, linkedin.com/haydenhrichards and http://www.scoop.it/u/hayden-richards