By 2024, the metaverse market size is expected to reach US$800 billion. The existing resources within Web 2.0 infrastructure will have to be readjusted to shape Web 3.0, an iterated version that facilitates lowering the entry barriers and making this space accessible to all.
Creator economy, fintech, technological framework, decentralisation….. What are the other key elements that contribute to an immersive environment in the metaverse? Still, in its infancy, what will the metaverse environment be like? Three basic dimensions that will define its characteristics can be clubbed into three main areas: the creator economy, layers of the metaverse, and tech architecture.
The creator economy
Everyone is born creative. Creativity is the key element that builds up a metaverse. This encompasses includes all kinds of creativity, whether expressed in art or innovation. A metaverse without creators, artists, designers, gamers, technologists, or innovators will be a bland space. Metaverse is an opportunity for creators to showcase their talents and create business opportunities. The basic objectives here are creating digital assets of their creation and building a sustainable community.
Digital certificates of the assets in the form of Non-Fungible Tokens (NFTs) establish ownership in the space. With the transparency of blockchain, these immutable certificates provide the necessary authentication. NFTs are the key to the immersive nature of the metaverse, as we have seen previously, where various artists have made exemplary contributions to the space.
However, for metaverse to be a trustworthy space, platform providers would need to put clear IP arrangements like licensing, copyrights, royalties, trademarks, patents, etc. to order. Similarly strict measures to remove plagiarised and infringing content would also be necessary to guarantee authenticity and facilitate a thriving space for innovation.
"Whatever we grow into, people know that they were actually a part of the building of the Intellectual Property, and the assets that they have are going to increase the value of. Because they are a part of the building of it, they are loyal, they stick, they share, they participate. We all grow together, where people get back the value for what they put in and create." – Jason Michael Primrose, COO of Cluster Chronicles LLC and the author of the Lost Children of Andromeda series.
An immersive metaverse can only be ensured by enhancing the User Interface (UI) and User Experience (UX) seamlessly. Recent technological advancements like Artificial Intelligence (AI), Machine Learning (ML), and Big Data play a pivotal role here. Integrating the creative space with fintech payment options is a way to reward the creators and the consumers for creating engagements.
Layered Structure of the metaverse
The conceptual framework of the metaverse is constructed of six basic layers. Essentially, these describe the value chain of the metaverse. Covering the innovations, opportunities, and solutions that metaverse offers for all of us, the layers are based on the processes and technology at the core.
Experience (virtual and real), discovery, spatial computing, decentralisation, human interface, and digital infrastructure are the basic categories.
Tech architecture
Blockchain, of course, is the central principle around which the metaverse is built. In other words, the entire framework is based on the concept of decentralisation. The layers of the digital economy are thus glued with Application Programming Interfaces (APIs).
When we talk about APIs in the metaverse, we find a plethora of applications. For instance, APIs can power financial transactions. It is a wonderful mechanism to create a bridge between the traditional system of banking and the fintech alternatives that exist today. As a measure to enhance digital commerce, APIs can be synchronised to establish marketplaces. They can also be used to enable logins and social media integration.
Enabling this architecture with measures to ensure cybersecurity is another dimension of this multi-faceted space. This key factor would establish the trust to overcome the apprehensions that exist today about the metaverse, in order to build trusted ecosystems.
"As a society, we need to understand that there are enough resources for everyone if we re-adjust a bit. I think that blockchain shows us that we all need not possibly give our data and let others profit from that. We can take control of the data we generate." – Andrea Bonaceto, artist, technologist, and founder partner at Eterna Capital.
Ensuring a metaverse with diversity, inclusion, and equity
Utilising the Virtual Reality gears and augmenting them into a mixed reality kind of environment, a consortium of industries can create a multi-functional platform where a virtual office space could be transformed into a gaming contest or an innovation lab to engage the team collectively. An interactive place, our future metaversive environments will be inclusive and prolific in nature.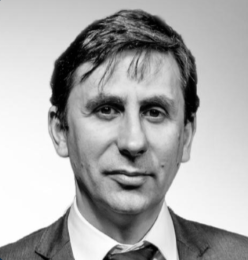 Dinis Guarda is an author, academic, influencer, serial entrepreneur, and leader in 4IR, AI, Fintech, digital transformation, and Blockchain. Dinis has created various companies such as Ztudium tech platform; founder of global digital platform directory openbusinesscouncil.org; digital transformation platform to empower, guide and index cities citiesabc.com and fashion technology platform fashionabc.org. He is also the publisher of intelligenthq.com, hedgethink.com and tradersdna.com. He has been working with the likes of UN / UNITAR, UNESCO, European Space Agency, Davos WEF, Philips, Saxo Bank, Mastercard, Barclays, and governments all over the world.
With over two decades of experience in international business, C-level positions, and digital transformation, Dinis has worked with new tech, cryptocurrencies, driven ICOs, regulation, compliance, and legal international processes, and has created a bank, and been involved in the inception of some of the top 100 digital currencies.
He creates and helps build ventures focused on global growth, 360 digital strategies, sustainable innovation, Blockchain, Fintech, AI and new emerging business models such as ICOs / tokenomics.
Dinis is the founder/CEO of ztudium that manages blocksdna / lifesdna. These products and platforms offer multiple AI P2P, fintech, blockchain, search engine and PaaS solutions in consumer wellness healthcare and life style with a global team of experts and universities.
He is the founder of coinsdna a new swiss regulated, Swiss based, institutional grade token and cryptocurrencies blockchain exchange. He is founder of DragonBloc a blockchain, AI, Fintech fund and co-founder of Freedomee project.
Dinis is the author of various books. He has published different books such "4IR AI Blockchain Fintech IoT Reinventing a Nation", "How Businesses and Governments can Prosper with Fintech, Blockchain and AI?", also the bigger case study and book (400 pages) "Blockchain, AI and Crypto Economics – The Next Tsunami?" last the "Tokenomics and ICOs – How to be good at the new digital world of finance / Crypto" was launched in 2018.
Some of the companies Dinis created or has been involved have reached over 1 USD billions in valuation. Dinis has advised and was responsible for some top financial organisations, 100 cryptocurrencies worldwide and Fortune 500 companies.
Dinis is involved as a strategist, board member and advisor with the payments, lifestyle, blockchain reward community app Glance technologies, for whom he built the blockchain messaging / payment / loyalty software Blockimpact, the seminal Hyperloop Transportations project, Kora, and blockchain cybersecurity Privus.
He is listed in various global fintech, blockchain, AI, social media industry top lists as an influencer in position top 10/20 within 100 rankings: such as Top People In Blockchain | Cointelegraph https://top.cointelegraph.com/ and https://cryptoweekly.co/100/ .
Between 2014 and 2015 he was involved in creating a fabbanking.com a digital bank between Asia and Africa as Chief Commercial Officer and Marketing Officer responsible for all legal, tech and business development. Between 2009 and 2010 he was the founder of one of the world first fintech, social trading platforms tradingfloor.com for Saxo Bank.
He is a shareholder of the fintech social money transfer app Moneymailme and math edutech gamification children's app Gozoa.
He has been a lecturer at Copenhagen Business School, Groupe INSEEC/Monaco University and other leading world universities.