It is important that Businesses furnish themselves with the ability to look after their customers in real time. This includes the ability to listen and react in a timely manner, as well as providing a first class experience. Have you noticed that increasing numbers of people use social media to vocalize complaints, give feedback on products, and suggest improvements to processes and brand? This evolution presents an extremely difficult challenge: how do businesses cope with these 'issues' but still offer visitors an engaging and personal customer experience? The big challenge for companies is accepting the rules have changed. No business would ignore a customer if they made an inquiry at the customer reception desk. The same mentality should apply to social media.
Customer service departments and marketing have started merging in recent years. By creating  teams that dedicate their time  to answering incoming social messages, and increase reaction times companies gradually start to see the advantages of increased real-time customer service aided by Social Media. Not only are businesses discovering that customers are found in greater numbers on Social Media, but the danger of ignoring them to your business detriment, is a real and present danger.
"How much have businesses taken advantage of social media customer care so far? Actually, not very much. An often-cited study by evolve24 – a Maritz Research company based in Fenton, Mo., that specializes in social media analytics — found that approximately 70% of customer service complaints made on Twitter go unanswered. Although the study is from 2011, the panelists believe that the percentage hasn't changed significantly" – knowledge@wharton
In case a company is  beginning to take its first steps to implement social media marketing customer support, it's vital that you have your bases covered. This implies be sure you answer every message. Aim for 100% and see how close you get because clients will voice dissatisfaction with unanswered queries. Moreover, ease up on KPI's initially, implement several and learn and grow with every experience. Same pertains to resources: start small and build organically. Don't generate new visitors to whom you can't supply the appropriate training.
Which benchmarks for real-time measurement should an organization apply?
1 . Level of incoming messages
The total level of incoming messages provides clear indication of the size the real-time workload on social media marketing , and justifies how many staff you need to hire going forward. In the long run, it's vital that you monitor how the level of message increases. If numbers increase, increasing numbers of people direct their questions to your social media marketing channels. If so, you might like to consider adding new hires to your team.
2 . Quick Problem Solving and Resolution Rate
Time to resolution identifies the period it requires a person to get the right information and resolve the query. In cases involving more technical issues, questions have to be directed to a specialized department. The solution must find its way to the customer agent who's handling the case fast, usually within a agreed timescale. This technique is especially good for gauge the individual performance of customer agents.
3. Response Time 
From the time the customer service agent receives a newly incoming message and ends when the agent has a suitable answer and forwards it to the customer. The average time is approximately 16 to 17 minutes.
4. Increase the number of responded queries
Any company must aim for empty inbox's. Coping with incoming messages and giving a proper answer them all, ought to be any customer support team's reason for existence. When coping with real-time customer support, keep your focus on increasing the amount of replied messages.
Remember that the speed with which every incoming message is handled, is key. It offers your team an obvious indication of how well it's organized. Consider it from both angles: the speed of one's entire team and the efficiency of an individual employee. Ensure that your focus lays on both aspects.
How can social media marketing customer support increase customer engagement?
Avoid generic robotic responses. Engaging with every individual by sending them an individual message, ought to be your goal when coping with one-on-one communication.
Secondly, make sure customers can quickly speak to a human in delicate situations. Avoid the temptation to simply route them solely to your social media marketing channels once you've established a social media marketing customer support team. Customers will still desire that personal touch in order to gain information. To be clear social media marketing customer support and live chat are an efficient paring.
In a nutshell, it's key to implement a social listening culture in order to detect conversations about your brand. To optimize your social media marketing workflow, introducing a social media marketing customer support team helps an organization to redirect every issue to the relevant department. This can help the client at every stage of the customer journey. Remember customers who experience problems spread the word on their favorite social media platform and expect customer support to respond instantly.
In the UK, recent research from IMGROUP examined the social footprint of 10 top UK high street retailers across Facebook, Twitter, Pinterest and Google+, while measuring response rate and response time and the number of followers for each platform. Next was the best performer, followed by Argos, with Marks & Spencer taking third place.
If you still need help, Salesforce has provided a guide to social customer support here.
Infographic credit via sentiment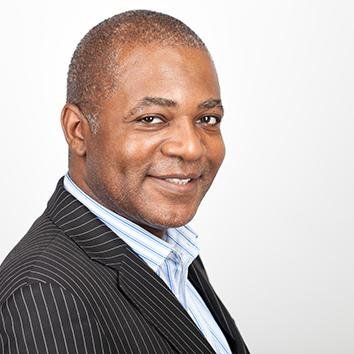 Hayden Richards is Contributor of IntelligentHQ. He specialises in finance, trading, investment, and technology, with expertise in both buy-side, sell-side. Contributing and advising various global corporations, Hayden is a thought leader, researching on global regulatory subjects, digital, social media strategies and new trends for Businesses, Capital Markets and Financial Services.
Aside from the articles, interviews and content he writes for IntelligentHQ, Hayden is also a content curator for capital markets, analytic platforms and business industry emerging trends. An avid new media explorer Hayden is driven by a passion for business development, innovation, social business, Tech Trading, payments and eCommerce. A native Trinidadian, Hayden is also a veteran, having served with the Royal Air Force Reserves for the past 10 years.
Follow Hayden on Twitter @HaydenARichards, linkedin.com/haydenhrichards and http://www.scoop.it/u/hayden-richards