Despite the fact that business and technology changes and continues to advance at a rate never seen before, New technology adoption, within the enterprise is often slow. Business models change often because new tech disrupts and fosters innovation. Adopting new tech in the enterprise is tricky, because enterprise leaders will always find it difficult to summon the resources, deploy the right skill-sets, and juggle the risk of the cutting-edge technology actually fulfilling its function. With innovation at an all time high, enterprises are becoming acutely aware they cannot let their digital divide grow too large, or risk being left behind by the competition.
The biggest advantage enterprise technology planners have is to rationally and sensibly apply to latest technology with too much bureaucratic interference. According to Verizon Enterprise Solutions, 'Enterprise users will gain unprecedented control over their technology environment this year'. Verizon's Chief Platform Officer says this year it is all about the the democratization of enterprise technology. David Small says "Mirroring what has happened in the consumer technology space, enterprise technology users look for services to be delivered on demand, to a time and place of their choosing, and in the way that they want. In 2014, enterprise success will be measured by how well organizations are able to use technology to meet user expectations and harness individual innovation." 
Verizon also predicted savvy firms will embrace the new information technology world of cloud, mobility and M2M, all of which will see IT increasingly decentralized. IT will be core to every business function. As a result, IT will work more closely with individual business units and focus on developing tools for seamless process enablement that empowers employees and customers.
Here are 14 enterprise technologies happening right now:
Internet of Things
Mobile business applications.
Virtualization
On-demand everything, X-as-a-Service (XaaS).
Bring-Your-Own-Technology
Gamification.
Wearable IT.
The Quantified Enterprise.
Cloud computing.
Digital learning and MOOCs.
Big data.
Social business (internal and external.)
Global solutions networks.
Collaborative economy.
3D printers:
If you think about it, all of these trends are there to ultimately empower one person, the customer, who today is now a completely different animal. Enterprises's ability to tailor a customer's experience to best meet personalized, individual needs will increasingly be a brand differentiator. Technology planners never had a better time to go shopping. They will need to ensure that decisions to import the latest tech, ultimately makes customers feel valued at every step of the purchase and experience lifecycle.
Image credit via 

patrisyu/

Freedigitalphotos.net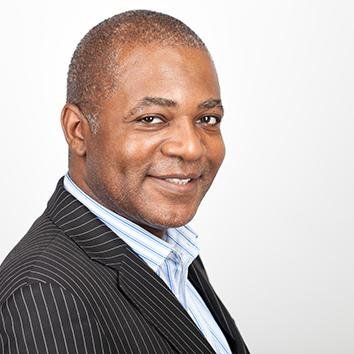 Hayden Richards is Contributor of IntelligentHQ. He specialises in finance, trading, investment, and technology, with expertise in both buy-side, sell-side. Contributing and advising various global corporations, Hayden is a thought leader, researching on global regulatory subjects, digital, social media strategies and new trends for Businesses, Capital Markets and Financial Services.
Aside from the articles, interviews and content he writes for IntelligentHQ, Hayden is also a content curator for capital markets, analytic platforms and business industry emerging trends. An avid new media explorer Hayden is driven by a passion for business development, innovation, social business, Tech Trading, payments and eCommerce. A native Trinidadian, Hayden is also a veteran, having served with the Royal Air Force Reserves for the past 10 years.
Follow Hayden on Twitter @HaydenARichards, linkedin.com/haydenhrichards and http://www.scoop.it/u/hayden-richards