Innotribe, SWIFT's initiative to enable collaborative innovation in financial services, announced the first 'Innotribe Startup Disrupt' event, in conjunction with Next Bank Madrid. Aimed at Spanish-based financial technology startups, the competition will be held at the Next Bank Madrid event on 25th June 2013, to recognise new disruptive companies of the moment. Next Bank Madrid is a collaborative conference on innovation, transformation and disruption startups representing financial services. Next Bank Madrid recognizes that the new competitive landscape caused by exponential technologies, the rapid change in customer behavior and the new business models, presents a unique opportunity for stakeholders inside and outside the industry in an environment of high uncertainty and volatility. 
Together with Next Bank Madrid, Innotribe will select up to eight startups to showcase their businesses to an audience of the financial industry's most influential executives, entrepreneurs and investors.
The winning startup will receive a demo slot at the Innotribe space at Sibos, SWIFT's annual conference, taking place in September in Dubai; and startup acceleration services consisting of 30 days co-working space at the 13 academies of Wayra, three months incubation space at the Area 31 in Madrid and 5 mentoring sessions with IE Mentor Network. The eight selected startups will also receive coaching from a series of partners including Innotribe, Next Bank Madrid and venture investors to prepare for the competition.
Innotribe Startup Disrupt is open to any Spanish fintech startup:
up to maximum of three years old;
with a go-to-market ready product;
with less than €1 million funding obtained in the last 12 months, and with an annual turnover of less than €1 million
Matteo Rizzi, co-founder, Innotribe said: "The financial service sector is undergoing huge changes and the capacity to innovate will determine the success of all players involved. Innotribe is always looking for entrepreneurs who are willing to drive change within the industry. Innotribe Startup Disrupt is an initiative that opens doors for startups and we are looking forward to seeing great pitches and rewarding the best Spanish fintech startup with a 'fast track' to Sibos in September."
Next Bank Madrid is a participatory event, open and inspiring, allowing the chance to meet and network with different sectors of the industry. The conference brings together traditional players such as banks, consultants and technology providers with alternative players such as startups and digital ecosystems to form the new community of fintech innovators.
Fermin Bueno, organiser of Next Bank Madrid, said: "With its strong banking sector, Madrid has always been an important global hub for innovation in financial services. Spanish retail banks were the first to introduce mobile banking to its clients in the early 2000s. What few know is that Madrid also has a very vibrant scene of fintech startups. We want to support the startups that have the potential to transform the entire financial services industry."
Interested startups can apply to Innotribe Startup Disrupt here:
Applications will remain open until midnight on 16th June 2013.
For more information about Innotribe, visit: www.innotribe.com
For more information about Sibos, visit:
For more information about NextBank Madrid, visit: www.nextbankmadrid.com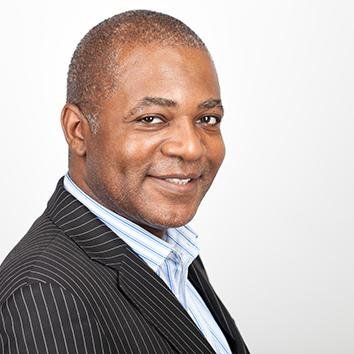 Hayden Richards is Contributor of IntelligentHQ. He specialises in finance, trading, investment, and technology, with expertise in both buy-side, sell-side. Contributing and advising various global corporations, Hayden is a thought leader, researching on global regulatory subjects, digital, social media strategies and new trends for Businesses, Capital Markets and Financial Services.
Aside from the articles, interviews and content he writes for IntelligentHQ, Hayden is also a content curator for capital markets, analytic platforms and business industry emerging trends. An avid new media explorer Hayden is driven by a passion for business development, innovation, social business, Tech Trading, payments and eCommerce. A native Trinidadian, Hayden is also a veteran, having served with the Royal Air Force Reserves for the past 10 years.
Follow Hayden on Twitter @HaydenARichards, linkedin.com/haydenhrichards and http://www.scoop.it/u/hayden-richards