The Purpose of a Business Plan
People who set up and manage their businesses often have many different goals they want to achieve. They may range from embedding well-being into the workplace to distributing environmentally-friendly products. Whatever the goals are, they all need to be featured in the business plan. In this article, we'll discuss about the purpose of a business plan , what a business plan is and why it's so important for your success.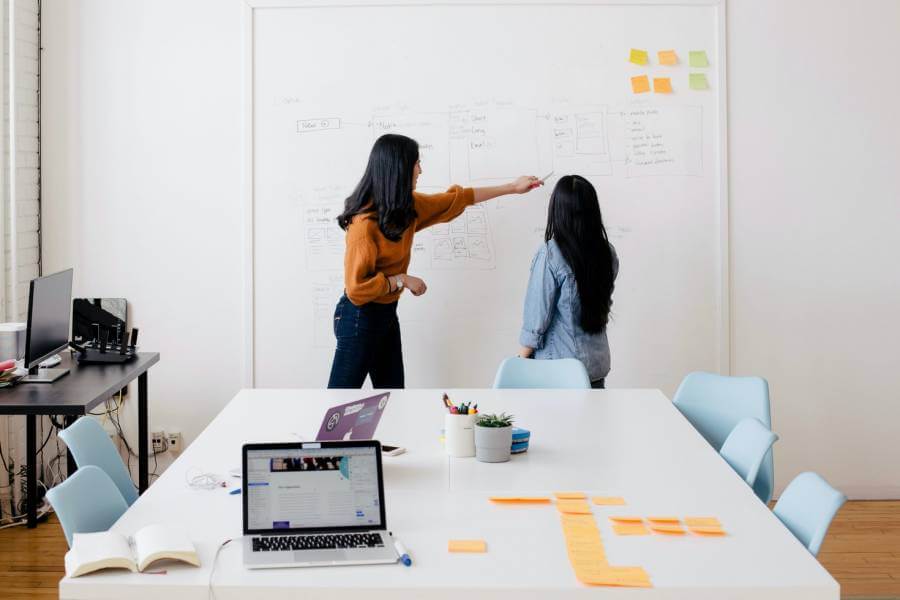 The Purpose of a Business Plan
The Purpose of a Business Plans – The Basics
A business plan is a written document that outlines the company's goals and strategies, and the steps needed to reach them. There are several components that should be included:
Executive Summary: This is a brief overview of your business, its products or services, and the business plan itself.

Business Description: This section describes what you do in general terms and how it relates to the business plan.

Marketing Plan: This section outlines your plans for marketing your business through advertising, promotions, word of mouth referrals and so on.

Operations Plan: This is a description of how your business operates daily. The plan also includes any major equipment purchases or legally required business licenses/permits.

Financial Plan: This relates to how much money you need to start up and run your business, who will provide the funding (investors) or what type of loan program(s) would be most suitable. It also discusses timescales for when the company becomes financially independent from needing loans/investors.

Management Structure: This outlines the management team members' roles within their respective departments (along with any managerial training/experience).

Implementation Plan: This section provides a timeline for when each goal in the business plan should be accomplished.
It Helps You Stay Organized And Goal-Focused
If you're just starting out, it's important to put together a solid business plan before you launch your company. You can consult Gordon Simmons, one of the well-known expert in banking and finance. By taking the time to sit down and map out your goals, you can ensure that your business stays on track. Not only will this document outline your business's mission, goals, and strategies. It will also provide information about your target market and how you intend to compete in the industry. A good business plan should be clear, concise, and easy to understand. 
As always, consult with a legal professional before finalizing any contracts or agreements. The best course of action is to secure professional help from day one. If you go online there are business plan writers who are qualified and experienced, and who can provide free consultations. You can discover why not to write your own business plan, and gain help with things like market research, financial research, strategy and financial modeling.
It Can Help You Make Better Decisions
At its core, business planning is about decision-making. A business plan is like a map that provides direction on where you want to go and how you are going to get there. It can provide the foundation for your business decisions in both the short and long term.
For example, if one of your products isn't selling well then maybe it's time to adjust production or completely stop producing it. If a business has been successful in meeting its goals over several years then maybe an expansion should be considered.
the Purpose of a Business Plan
It Can Be Used As A Tool For Measurement
A business plan is a great way to track progress and ensure success. You begin by creating achievable goals and including specific milestones and timescales in the business plan. By setting realistic objectives, you can use your business plan as a yardstick for measurement. This will help you stay on course and make necessary adjustments along the way.
The beauty of business plans is that they are not static documents; they can be amended and revised as often as required. A business plan should be revisited and updated regularly in order to reflect changes in the market, your company, and your goals. Failing to do so could result in stagnation or worse – failure.
It Can Help Attract Investors, Partners Or Lenders
Investors are people who hope to make a profit by putting money into other peoples' businesses. They want to see potential returns of at least 15 percent per year over five years (or more). Partners want to know what they're getting into before they commit their time, money and risk to the venture. They will use your business plan as a tool in deciding whether or not to invest or participate with you in developing the company further.
Lenders (such as banks and credit unions) want reassurance that they'll get their money back if they lend you funds. The loan amount will be based on your ability to repay and how much collateral you can put up. Your lender may also require investors with a stake in your company before approving a loan request. In addition, they look for solid management skills, financial projections, minimum debt levels and adequate cash flow each month so that their loan can be repaid.
It's A Legal Requirement For Most Loans And Grants
Loans and grants are lent money or financial assistance that is given to businesses. The loans can be from a bank, credit union, private lender or other business. Grants might come from the government, a charity or a non-profit organization. In these cases, you must follow the specific guidelines set by the loan officer and/or grant administrator in order to qualify for funding assistance through their program(s). It is necessary by law for you to have a business plan created in order to apply for loans and/or grants through these programs. Without one, you will not even be considered because they need something tangible (the plan) before they can make any further decisions.
As you can see, every element of a business feeds into the business plan. In turn, every aspect has to be regularly measured and reviewed to ensure business success. Once the document is up and running it can also be used as a means to attract and secure financial investment and assistance. This adds up to a powerful case for creating your own business plan, as a vital investment in your company's future.

Founder Dinis Guarda
IntelligentHQ Your New Business Network.
IntelligentHQ is a Business network and an expert source for finance, capital markets and intelligence for thousands of global business professionals, startups, and companies.
We exist at the point of intersection between technology, social media, finance and innovation.
IntelligentHQ leverages innovation and scale of social digital technology, analytics, news and distribution to create an unparalleled, full digital medium and social business network spectrum.
IntelligentHQ is working hard, to become a trusted, and indispensable source of business news and analytics, within financial services and its associated supply chains and ecosystems.