Photography by Dinis Guarda
It has been a long and exciting journey, the journey of running the website Intelligenthq, a platform dedicated to social business, alternative finance and innovation.  For the past two years, we have devoted ourselves to discover what are the most interesting and innovative projects worldwide that are revolutionizing the landscape of business, bringing to our readers information about business models that foster social good and have a strong desire to transform the world as we know it, in a positive way.
We wish all our readers a Merry Christmas, with ten IntelligentHQ  inspiring quotes of wisdom :
1. "The future is not some place we are going to, but one we are creating. The paths to it are not found, but made; and the activity of making them changes both the maker and the destination." Peter Ellyard
Quote by Peter Elyard Intelligenthq
2. "Forget about trying to compete with someone else. Create your own pathway. Create your own new vision." Herbie Hancock
Quote by Herbie Hancock Intelligenthq
3. " I know the price of success; dedication, hard work, and an unremitting devotion to the things you want to see happen." Frank Lloyd Wright
Quote by Frank Lloyd Wright Intelligenthq
4. "Throw your dreams into space like a kite and you do not know what it will bring back, a new life, a new friend, a new love, a new country." Anais Nin
Quote by Anais Nin Intelligenthq
5. "The moment you doubt whether you can fly, you cease forever to be able to do it. " J.M. Barrie, Peter Pan
Quote by Peter Pan Intelligenthq
6. "What lies behind us and what lies before us, are tiny matters compared to what lies within us." Ralph Waldo Emerson
Quote by Ralph Waldo Emerson Intelligenthq
7. "It is not in the stars to hold our destiny but in ourselves." William Shakespeare
Quote by William Shakespeare Intelligenthq
8." It´s not how much we give but how much love we put into giving." Mother Teresa
Quote by mother teresa
9. "It´s the dim haze of mystery that adds enchantment to pursuit." Antoine Rivarol
Quote by Antoine Rivarol
10. "The painter has the Universe in his mind and hands." Leonardo da Vinci
Quote by Leonardo da Vinci Intelligenthq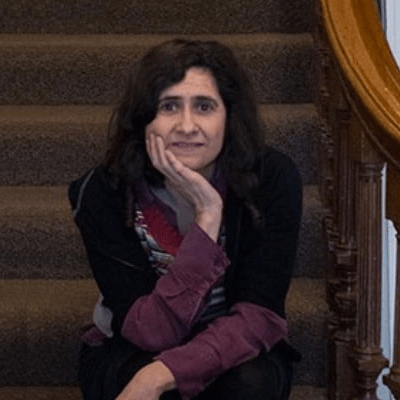 Maria Fonseca is the Editor and Infographic Artist for IntelligentHQ. She is also a thought leader writing about social innovation, sharing economy, social business, and the commons. Aside her work for IntelligentHQ, Maria Fonseca is a visual artist and filmmaker that has exhibited widely in international events such as Manifesta 5, Sao Paulo Biennial, Photo Espana, Moderna Museet in Stockholm, Joshibi University and many others. She concluded her PhD on essayistic filmmaking , taken at University of Westminster in London and is preparing her post doc that will explore the links between creativity and the sharing economy.