Three London business School startups that emerged from the business schools enterprise incubator, have been included in the ranking of the top 100 British startups. The 2013 Startup 100 list is a look at the future of British business, and includes a bevy of talented entrepreneurs, a total of 186 from around the UK which also includes new entrants such as Mainstage Travel and seasoned entrepreneurs like Seven Hills. In order to be considered for this year's ranking start-ups needed to have commenced trading on or after 1 January 2010, be privately owned and UK based, have less than 30 employees, and demonstrate to the panel, scope for growth and innovation.
The personalities behind the startups are:
• Nitzan Yudan and Tomer Kalish, Founders of Flat-Club
• Ali Meruani , Founder of MenuSpring
• Elizabetta Camilleri and Emilio Sanz, Founders of SalesGossip
Elizabetta Camilleri, Cofounder of SalesGossip, which promotes fashion retailer sales online and on mobile, explains how they achieved it: "We've grown our member base of a few thousand to over a quarter of a million. The more customers we have the more value we can add to the 800+ fashion brands and retailers we work with.  We want to continue growing and helping retailers target their promotions to the right customers, enabling them to attract more footfall, online traffic and sales."
Menuspring, a website that tells you what is on the menu at various London restaurants is the brainchild of MBA alumnus Ali Meruani. Discussing his experience in the incubator, Meruani says: "The London Business School MBA and the incubator were instrumental and the foundations for MenuSpring. Coming out of business school, in the first year it was great to still get support from the amazing faculty and student body and it helped me adapt my business to the real world challenge. Working with the faculty allowed me to further develop my idea and one of the best bits – I had office space right across from Regent's Park!"
FlatClub aims to bring together people with common values and needs to find short term accommodation solutions and peace of mind; peace of mind that comes with trust. FlatClub has extended its service from Europe to the US starting with 30 universities. London business School's incubator program provides a platform for students plan to launch their own business. Those lucky enough to be selected, receive support from a year, which includes physical space at the school, a small cash injection access to workshops training and mentorship.
In July, Blikbook, a tech start-up for higher education lecturers and students, raised $1.3 million in a new round of financing. The company has since expanded into Europe and relocated its headquarters to Dublin Ireland. Blikbook was launched previously in 2010 after participating in London Business School's incubator program.
Image credit via http://startups.co.uk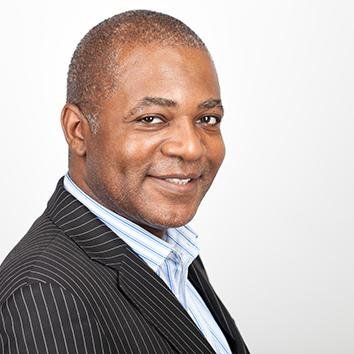 Hayden Richards is Contributor of IntelligentHQ. He specialises in finance, trading, investment, and technology, with expertise in both buy-side, sell-side. Contributing and advising various global corporations, Hayden is a thought leader, researching on global regulatory subjects, digital, social media strategies and new trends for Businesses, Capital Markets and Financial Services.
Aside from the articles, interviews and content he writes for IntelligentHQ, Hayden is also a content curator for capital markets, analytic platforms and business industry emerging trends. An avid new media explorer Hayden is driven by a passion for business development, innovation, social business, Tech Trading, payments and eCommerce. A native Trinidadian, Hayden is also a veteran, having served with the Royal Air Force Reserves for the past 10 years.
Follow Hayden on Twitter @HaydenARichards, linkedin.com/haydenhrichards and http://www.scoop.it/u/hayden-richards