Hilton Supra hosts Bryan Gentry in a new episode of citiesabc & openbusinesscouncil podcast series. Both experts go through Bryan's latest book "21 Hacks To Sell More" and through the various projects Bryan is involved in.
Bryan Gentry is a multi-talented American entrepreneur, songwriter, music producer, actor, and author of 21 Hacks To Sell More. He has made a name for himself in both the entertainment and business industries, demonstrating his versatility and creativity in various fields.
In "21 Hacks To Sell More Deals," Bryan shows how to master the art of selling using proven persuasion techniques and the most up-to-date sales hacks. With in-depth chapters on the psychology of people, overcoming objections, and perfecting your sales pitch, people will be able to hack the sales process to close more deals and grow their business.
---
More Interviews
System Architecture, Software Design, And Open Blockchain: Kåre Kjelstrøm, CTO and CPO of Concordium Group, In The Latest Episode Of Dinis Guarda YouTube Podcast Series
Innovation and Trading Between India And Europe: Poul V. Jensen, Managing Director At EBTC, In The Latest Episode Of the Dinis Guarda YouTube Podcast Series
The Multi-Faceted Aspects Of A Modern Virtual Speed Dating App: Zach Schleien, CEO Of Filteroff, In Dinis Guarda YouTube Podcast Series
The Raise of Blockchain In France: Aurélien Onimus, CEO of Seein-apps.com, In The Latest Episode Of Dinis Guarda YouTube Podcast
---
Bryan Gentry Biography
Born on July 10th, 1987, in Independence, Kansas, Bryan Gentry has made a name for himself in both the entertainment and business industries, demonstrating his versatility and creativity in various fields.
Bryan began his career in 2009, making music appearances in several TV shows and films. He quickly gained recognition for his talent and versatility, allowing him to take on different roles. His acting credits include appearances in popular TV shows such as Hart of Dixie (2011) and Suburgatory (2011).
Bryan is also an accomplished music producer and songwriter, and his most notable work includes co-writing the intro theme music for the Bravo TV series "The Real Housewives of Miami," entitled "Feel The Rush" by Adriana De Moura. He is the founder and CEO of Lucid Dream Music, a music publishing company that has helped numerous artists to create their music and reach their full potential.
In addition to his success in the entertainment industry, Bryan is also an expert in the solar industry. He founded SunTap Power, a solar consulting agency based in Tucson, Arizona, to help both residential and commercial customers save money on their energy bills while promoting sustainable energy practices. Bryan's dedication to sustainable energy and innovative business practices has helped to establish him as a prominent entrepreneur.
He has proven himself to be a well-rounded and accomplished individual, with a passion for creating and contributing to a better future.
About Hilton Supra
Hilton Supra has more than 30 years of experience in banking and asset management. He is a specialist in quantitative asset management, capital markets, hedge funds, and private equity, having worked for Morgan Grenfell, Deutsche Bank, AXA Investment Management, EIM FoHF, and Cheyne Capital. He is currently the Vice Chairman ztudium citiesabc/techabc fashionabc openbusinesscouncil intelligentHQ AI, Blockchain & Fintech, and co-founder of ztudium a builder of 4IR platforms (using blockchain, AI and IoT data analytics), with its subsidiary companies techabc limited (citiesabc.com) and Open Business Platform Limited.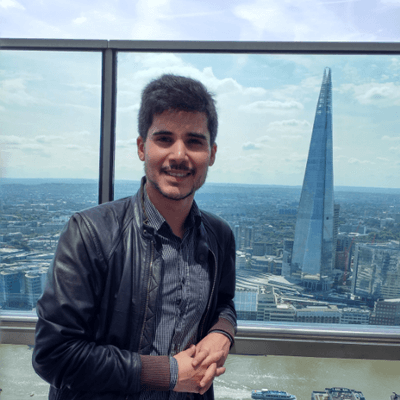 Hernaldo Turrillo is a writer and author specialised in innovation, AI, DLT, SMEs, trading, investing and new trends in technology and business. He has been working for ztudium group since 2017. He is the editor of openbusinesscouncil.org, tradersdna.com, hedgethink.com, and writes regularly for intelligenthq.com, socialmediacouncil.eu. Hernaldo was born in Spain and finally settled in London, United Kingdom, after a few years of personal growth. Hernaldo finished his Journalism bachelor degree in the University of Seville, Spain, and began working as reporter in the newspaper, Europa Sur, writing about Politics and Society. He also worked as community manager and marketing advisor in Los Barrios, Spain. Innovation, technology, politics and economy are his main interests, with special focus on new trends and ethical projects. He enjoys finding himself getting lost in words, explaining what he understands from the world and helping others. Besides a journalist, he is also a thinker and proactive in digital transformation strategies. Knowledge and ideas have no limits.