10 Tips to Protect Yourself Against Identity Theft
Today, social media is increasingly becoming a part of our everyday lives. To help us keep in touch with our friends and family members, many of us are turning to social media sites as one of the primary tools to communicate with them. While social media is helping us to stay in touch with our social circle, it has also opened up an easy avenue for fraudsters to steal our identities.
Most of us don't realize that armed with easily obtainable information such as our name, birthday and address, fraudsters can easily impersonate us and gain access to our accounts and credit line. To help you protect yourself from possible identity theft, we have compiled 10 tips which you can follow to protect your credit as well as your personal information from being compromised.
10 Tips to Protect Yourself Against Identity Theft :
1. Avoiding Shoulder Surfers
When keying in your PIN number on a card reader or at an ATM machine or even on a computer, be aware of your surroundings. Make sure no one is trying to peer over your shoulder to try to see what keys you are pressing.
2. Photo ID Verification
Instead of just trying to sign the back of your credit card, you can also write "Require Photo ID" on the signature block. This is because most store clerks don't even bother checking the signature on the card receipt against the signature block. By requesting a photo ID, you are adding another layer of protection by requiring the merchants to ensure that the name on the card matches that of the photo ID.
3. Destroying All Digital Data On Disposed Electronic Hardware
Regardless of whether you are selling or just junking an old piece of electronic equipment, make sure you have completely destroyed any digital data on the hardware. For hard drives or storage devices, use specialised disk wipe software to destroy the information. For media such as CDs, you can just simply destroy the data by shattering the CD.
4. Shredding Hard Copies of Documents
To prevent people from acquiring your personal information from "dumpster-diving", be sure to shred all documents such as bank and credit card statements before disposing of them.
5. Check Your Monthly Statements
While some of us might consider this a bore, there are actually two benefits to be had from diligently checking your monthly bank and credit card statements. Firstly, you will be immediately aware if any of the statements is missing from there, eg. if someone has stolen them from your mailbox.
Secondly, by scrutinizing the statements carefully you will be able to identify immediately any suspicious withdrawals or purchases if they pop up on your statements.
6. Pay Bills in Person
Always make it a point to pay your bills in person at an authorized payment center. Avoid leaving paid bills in the mail as your mail or mailbox. It can be easily raided by unscrupulous parties in order to acquire sensitive financial information.
7. Avoid Prewriting Your Cheques with Personal Information
While sometimes it is more convenient and faster to have your cheque prewritten with some information which identifies you. Anyone who gets hold of your cheque or cheque book will also be able to gain access to critical information about you.
8. Checking Your Credit Record Yearly
Checking your credit record used to cost money before but now credit reporting agencies such as Experian and Noddle are providing free credit reports to anyone who wants to check their credit score.
9. Unsubscribe From Any Promotional Lists For Any Financial Products
Not only does unsubscribing from promotional lists help to reduce the clutter in your mailbox, it also prevents hackers from gathering any information about you should they be able to hack into the servers containing details of subscribers to the promotional lists.
10. Shop Online Only At Trusted Brands
With established online brands such as Amazon or BestBuy, you can be sure that all of your personal information is well protected. These brands rely heavily on building trust with their customers. Hence, it is not surprising for you to find these companies investing heavily in the protection and security of their digital data.
That was our 10 Tips to Protect Yourself Against Identity Theft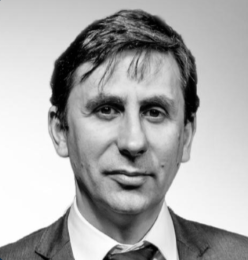 Dinis Guarda is the founder of intelligenthq.com and an author, serial entrepreneur and CEO of ztudium that manages openbusinesscouncil.org, fashionabc.org, blocksdna.com, lifesdna.com.
He creates and helps build ventures focused on global growth, 360 digital strategies, sustainable innovation, Blockchain, Fintech, AI and new emerging business models such as ICOs / tokenomics.
Dinis is the founder/CEO of ztudium that manages blocksdna / lifesdna. These products and platforms offer multiple AI P2P, fintech, blockchain, search engine and PaaS solutions in consumer wellness healthcare and life style with a global team of experts and universities.
He is the founder of coinsdna a new swiss regulated, Swiss based, institutional grade token and cryptocurrencies blockchain exchange. He is founder of DragonBloc a blockchain, AI, Fintech fund and co-founder of Freedomee project.
Dinis has created various companies namely Ztudium, a tech, digital and AI blockchain startup that builds cutting edge software, big data insights, publishes intelligenthq.com, hedgethink.com, fashionabc.org, openbusinesscouncil.org and tradersdna.com, citiesabc.com among others.
Dinis is the author of various books. His upcoming books "4IR AI Blockchain Fintech IoT Reinventing a Nation", "How Businesses and Governments can Prosper with Fintech, Blockchain and AI?", also the bigger case study and book (400 pages) "Blockchain, AI and Crypto Economics – The Next Tsunami?" last the "Tokenomics and ICOs – How to be good at the new digital world of finance / Crypto" will be launched in 2018.
Some of the companies Dinis created or has been involved have reached over 1 USD billions in valuation. Dinis has advised and was responsible for some top financial organisations, 100 cryptocurrencies worldwide and Fortune 500 companies.
Dinis is involved as a strategist, board member and advisor with the payments, lifestyle, blockchain reward community app Glance technologies, for whom he built the blockchain messaging / payment / loyalty software Blockimpact, the seminal Hyperloop Transportations project, Kora, and blockchain cybersecurity Privus.
He is listed in various global fintech, blockchain, AI, social media industry top lists as an influencer in position top 10/20 within 100 rankings: such as Top People In Blockchain | Cointelegraph https://top.cointelegraph.com/ and https://cryptoweekly.co/100/ .
He has been a lecturer at Copenhagen Business School, Groupe INSEEC/Monaco University and other leading world universities.
He is a shareholder of the fintech social money transfer app Moneymailme and math edutech gamification children's app Gozoa.
Between 2014 and 2015 he was involved in creating a fabbanking.com a digital bank between Asia and Africa as Chief Commercial Officer and Marketing Officer responsible for all legal, tech and business development. Between 2009 and 2010 he was the founder of one of the world first fintech, social trading platforms tradingfloor.com for Saxo Bank. In 2011 he created the B2B platforms socialmediacouncil.org and openbusinesscouncil.org with Jamie Burke.