Sustainable Cities and finance Intelligenthq
Financing the development of cities in a manner in which they can be developed sustainably is a concern for the World Bank. Cities are urbanising very rapidly, particularly in the developing world. They are urbanising significantly faster than cities in the developed world did, creating all kinds of challenges for city leaders in those areas. One such challenge according to the World Bank (2014) is financing, and the institution reports that:
 "Over $1 trillion a year is necessary to bridge the infrastructure gap between what is needed and what is being built today in developing countries".
Clearly this creates a tremendous challenge and huge pressure for city leaders in developing countries that do not have sufficient money to go around as it is. This is where the World Bank argues that innovation is needed in financing in order to make sure that urbanisation is sustainable.
Laid out by the World Bank, the challenge is simple. It explains that official development assistance currently sits at approximately £135 billion, and the regular financing options that might be achieved through city authorities' revenues, debt or national government transfers are insufficient to meet the shortfall.
The World Bank seeks to help out in this area. Specifically it has created a framework that will help cities to be able to develop in a sustainable way. According to the Acting Vice President for Sustainable Development at the World Bank, Zoubida Allaoua, this framework will serve the purpose of informing policy creators about critical decisions that they have to make about land use planning. This includes looking at infrastructure investment that links people and cities and people to jobs, markets and their homes. Zoubida Allaoua states that:
"We're also developing new approaches and innovative financial schemes to ensure private and public capital flows to cities in developing countries".
The World Bank is suggesting that credit ratings are one way to go. The organisation explains that if cities work to improve their credit ratings then they will stand a better chance of getting financing. One challenge with this is that only a few of the 500 largest cities in developing countries are considered to be worthy of credit. That means that such countries have work to do to improve their creditworthiness. The World Bank is helping out in this regard. It is first targeting cities and helping them to better their financial management including debt management and capital investment planning. It is working also with national governments with a view to developing policy frameworks, regulations and laws that help to promote the chances of financing. It is additionally working in the private sector to increase the abilities of technical experts and finance professionals.
In 2013 the World Bank ran a City Creditworthiness Academy for African Cities which was attended by 18 cities from 10 countries. These were aided to build a multi-year action plan to improve in the recommended areas. The World Bank has also held a similar workshop in Seoul.
Another approach to the problem is pooling financing, and the World Bank is helping to facilitate options for this. It is explained that all cities are different but there are still commonalities that can be observed between them. These include needs like street lighting, among others. The World Bank reports that it is developing a financing mechanism that allows investment needs of cities to pool together to finance retrofits and similar works. When cities work together in this way it means that they can achieve better terms from suppliers. In this way the World Bank believes that retrofits like converting street lighting to LEDs that are more efficient can be achieved with minimal impact on the cash flow of a city.
According to the World Bank, the challenge is great. It will require different bodies to work together and to take responsibility and be accountable for meeting the fast growing needs of urbanisation in the developing world. The World Bank believes that no one entity on its own will be able to finance development for urbanisation in the developing world. The World Bank instead argues that it will require the dedication of the global development community in addition to gaining the interest and involvement of the private sector.
There is still a long way to go, but at least the issue is now rising to the forefront of the urbanisation agenda.
Additional resource: Building Low Carbon Cities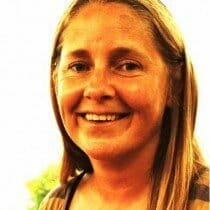 Paula Newton is a business writer, editor and management consultant with extensive experience writing and consulting for both start-ups and long established companies. She has ten years management and leadership experience gained at BSkyB in London and Viva Travel Guides in Quito, Ecuador, giving her a depth of insight into innovation in international business. With an MBA from the University of Hull and many years of experience running her own business consultancy, Paula's background allows her to connect with a diverse range of clients, including cutting edge technology and web-based start-ups but also multinationals in need of assistance. Paula has played a defining role in shaping organizational strategy for a wide range of different organizations, including for-profit, NGOs and charities. Paula has also served on the Board of Directors for the South American Explorers Club in Quito, Ecuador.