The Winklevoss twins, Cameron and Tyler have constantly been in the media with their plans to launch a Bitcoin fund, now it would appear those ambitions extend to making bitcoin become a national currency for any country brave enough to take the plunge. Speaking at the 9th annual Value investing congress in New York, Tyler Winklevoss said "the next step for bitcoin is potentially becoming the currency of the country". With Bitcoin there are no bail-ins like in Cyprus," Tyler Winklevoss elaborated. Born in Southampton, New York the Winklevoss twins are American  athletes and internet entrepreneurs.
The twins initially claimed Mark Zuckerberg stole their idea for Facebook but agreed to drop their lawsuit in 2008 in exchange for $20 million in cash plus stock in the company.
Forcasting the future, the brothers predicted that they expect to see a financial implosion in Cyrus within the next 24 months. Surely if that were to be true would be a valid reason to hedge your bets with Bitcoin. The twins have offered no specific investment ideas, but made are passionate about the power of bitcoin as the ultimate digital currency. They even compared it to gold as an alternative store of value, noting bitcoin's relative portability and exchangeability. They said "It's like gold 2.0" .
Bitcoin is driving a completely new online economy. Take the example in Pensacola Florida, where a homeless man makes a living by watching YouTube videos in exchange for Bitcoins. This has enabled through the service Bitcoin Get. This is an inspiring tale nevertheless, Bitcoin remains under intense scrutiny. Thus far no governmental bodies or legal system have offered wholesale support. In the United Kingdom the FCA is closely monitoring the situation.
The twins currently are in possession of a huge stash of Bitcoin's worth approximately $11 million. No wonder then they have become the poster boys for championing the crypto currencies legitimacy. Their canvassing has increased since filing with the SEC to perform though the Winklevoss Bitcoin trust. Nick Statt writing for CNET noted increased interest from the financial sector:
"While there are has been fervent speculation over the stability of Bitcoins and their viability in everyday transactions in the long-run, the Winklevoss twins' presentation roused the crowd, prompting more questions from the prominent hedge fund managers in attendance than any of the previous presentations".
Bitcoins seized the attention in the financial sector earlier this year after the price of a coin surged from around $15 to $260 before a sharp decline. It now trades for approximately $90 but could start climing with future financial calamities.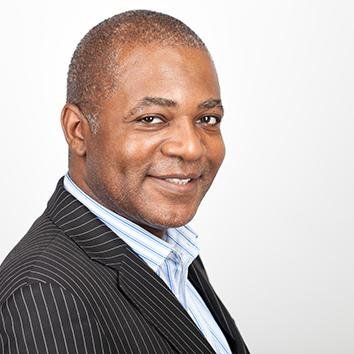 Hayden Richards is Contributor of IntelligentHQ. He specialises in finance, trading, investment, and technology, with expertise in both buy-side, sell-side. Contributing and advising various global corporations, Hayden is a thought leader, researching on global regulatory subjects, digital, social media strategies and new trends for Businesses, Capital Markets and Financial Services.
Aside from the articles, interviews and content he writes for IntelligentHQ, Hayden is also a content curator for capital markets, analytic platforms and business industry emerging trends. An avid new media explorer Hayden is driven by a passion for business development, innovation, social business, Tech Trading, payments and eCommerce. A native Trinidadian, Hayden is also a veteran, having served with the Royal Air Force Reserves for the past 10 years.
Follow Hayden on Twitter @HaydenARichards, linkedin.com/haydenhrichards and http://www.scoop.it/u/hayden-richards