Who Is The Man Who Really Built Bitcoin ?
Perhaps never before Bitcoin has there been so much speculation about who built a platform. There have been many attempts to determine who the mysterious Satoshi Nakamoto, the man or group of people who is attributed to have built Bitcoin, really is. To date, all such attempts have failed, and this elusive person has not been revealed to the world. Yet Tom Simonite (2014) writing for MIT Technology Review suggests that we have our focus all wrong.
Instead of trying to find this hidden individual that clearly does not want to be revealed, we should be looking at the man that actually grew the value of Bitcoin, raising the status of online currency and transforming the industry. That man is Gavin Andersen.
Andresen was chosen by the actual Satoshi Nakamoto to build up Bitcoin towards the end of 2010. At that time, Andresen became the most important developer of the code, which is open source, which shapes the way that Bitcoin works, and the rules that sit behind it. Andresen has reportedly been asked by both the CIA and other regulators in the USA to explain the currency.
Importantly, Andresen also created the Bitcoin Foundation. The reason this is important? It is a non-profit organisation that has a remit that is close to providing a central authority for this online currency. This makes Andresen the person that has had the most significant influence over how Bitcoin works and its prospects for survival.
Andresen became interested in Bitcoin in 2010 and he created a website known as the Bitcoin Faucet. This website gave five free bitcoins to every visitor that came to the site. At the time a bitcoin was only worth a few cents but now each one is worth a few hundred dollars – the value changes constantly, like any other currency. Andresen through his efforts caught the attention of Nakamoto and began taking up project management for Bitcoin.
It may not come as any surprise to know that Andresen's salary of more than $200,000 per year is paid in bitcoins. The way that Andresen has risen the intangible bitcoin "ranks" has led some to believe that Andresen is actually Nakamoto, a suggestion that Andresen repeatedly denies, stating that he has never met the man. This is supported by the fact that Andresen's personal style in messages and in computer code is markedly different to that of Nakamoto. In the following video Gavin speaks about his plans for Bitcoin:
As can be seen, Andresen got involved with Bitcoin without initially knowing that he would get anything as a result of doing so. Clearly, given the man's salary, this was a lucky bet. In 2010 when asked to get involved in managing the project Andresen used his knowledge from his career to shape the way he decided to take Bitcoin forward.
As a result of this five developers became prominent with Andresen leading them. These developers were the only ones that were able to alter the Bitcoin code, and as a result they had great power over the way Bitcoin was shaped and how its economic parameters would function. These developers had great responsibility over important areas like security and stability. It is reported by Simonite that: "Most of what Nakamoto wrote disappeared. Under one-third of Nakamoto's code still remains."
The code was seen by Andresen and his team as clever, but "quirky". The reworking of the code has helped but security challenges are a continual issue that needs to be kept on top of. It is hard to make sure that the code is good because volunteers are not usually eager to read other people's code and they prefer to write their own.
However, having others review the code is the best way of achieving robust code. Additionally, Andresen has another challenge that still needs to be dealt with, which is that the network for Bitcoin is only able to handle seven transactions a second. This is very little given how Bitcoin has grown in prominence. For reasons related to the blocks of transactions that are confirmed by bitcoin miners this problem has proven tricky to overcome, and controversial in terms of how to do it.
Nonetheless, Andresen is a man who is open to ideas, which is important given the open source nature of the Bitcoin project. Andresen anticipates that over time he will be spending less time on the basics of maintaining an operating currency and more understanding the theory of virtual currency. Hopefully for him he is right.
Bitcoin Foundation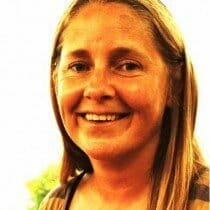 Paula Newton is a business writer, editor and management consultant with extensive experience writing and consulting for both start-ups and long established companies. She has ten years management and leadership experience gained at BSkyB in London and Viva Travel Guides in Quito, Ecuador, giving her a depth of insight into innovation in international business. With an MBA from the University of Hull and many years of experience running her own business consultancy, Paula's background allows her to connect with a diverse range of clients, including cutting edge technology and web-based start-ups but also multinationals in need of assistance. Paula has played a defining role in shaping organizational strategy for a wide range of different organizations, including for-profit, NGOs and charities. Paula has also served on the Board of Directors for the South American Explorers Club in Quito, Ecuador.