The sharing economy has taken the world by storm and in just a few years has transformed business models in a wide range of different industries. This disruptive innovation has been positive for many people, providing them access to services, products and opportunities that might not otherwise have been available to them.
Unsurprisingly a lot of the rhetoric that you will find on the sharing economy sings its praises and paints a rosy picture of success. Yet this is not the only side to the story. There are some negative aspects of the sharing economy too. Here we will present the other view.
The Sharing Economy or the Gig Economy?
According to a recent report on Platform Thinking, platforms are not the only solution. The particular focus of the work is on the so-called "Gig Economy", one aspect of the sharing economy. The gig economy refers to websites like Craigslist, Elance, Upwork and newer offerings like Clarity and Experfy, as well as Homejoy and Postmates. All of these platforms offer opportunities for people to find work online.
Websites such as Clarity and Experfy focus on high end individuals and work, while Homejoy and Postmates provide opportunities for anyone to earn money online.
The sharing economy really is under scrutiny, as one can see in the following video:
While some have hailed these platforms as being able to provide a realistic alternative to a job, in actuality it is argued that it is not yet really the case. It is argued that "The future of job creation isn't simply about matching supply and demand." The fact is that a job is not just a series of different tasks. Jobs also offer other benefits like social interaction with others and stability, to name just a couple. Platforms such as those described are not currently able to match up in this regard. Such platforms may provide benefits, and in all cases those using them will figure out whether it is "worth it" for them or not.
They will look at costs and benefits and decide. Sharing economy platforms where people are reliant for deriving income face a challenge, however. It is argued that as job roles are "unbundled" as a result of platforms, the reality is that the benefits that go with an actual job cannot also be easily unbundled and offered as well. It is argued that these platforms need to clearly show the costs and benefits of using the platforms.
There are a number of important implications of this. One is that it is argued that producers that are involved in the platform have "capped costs of participation". What this means is that there needs to be insurance against risks associated with transactions. One simple example of this on a site like Elance is the fact that money has to be placed in Escrow before the producer starts working on the job.
This protects the producer from not getting paid. Taking care of risks such as that of not being paid is critical to these platforms. As well, it may be argued that producers need to always be able to find ways to get more from the platform that they are using. This requires the platform to make sure that it has a strong community where best practice is divulged between different members so that people can find ways to succeed.
Pointing out ways of achieving this is also recommended. It is also proposed that such platforms need to take care of the wellbeing of those using them, in the same way that organisations did (or still do for many people).
This last point is rather difficult to achieve, since workers may be linked to many platforms, and there is nothing to tie them to just one. It is argued that wellbeing can be achieved by managing risk and offering opportunities for learning and improvement.
While some organisations are working towards this, such as Sherpasphere and Peers.org, traditional institutions such as insurance are struggling to keep up and have not yet devised solutions for the new ways that people are living their lives. As a result, the case against the sharing economy, at least in the case of work, requests that we all look at the bigger picture.
It is not just about people getting a cheaper deal but a way to get a proper job.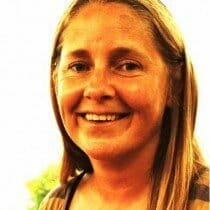 Paula Newton is a business writer, editor and management consultant with extensive experience writing and consulting for both start-ups and long established companies. She has ten years management and leadership experience gained at BSkyB in London and Viva Travel Guides in Quito, Ecuador, giving her a depth of insight into innovation in international business. With an MBA from the University of Hull and many years of experience running her own business consultancy, Paula's background allows her to connect with a diverse range of clients, including cutting edge technology and web-based start-ups but also multinationals in need of assistance. Paula has played a defining role in shaping organizational strategy for a wide range of different organizations, including for-profit, NGOs and charities. Paula has also served on the Board of Directors for the South American Explorers Club in Quito, Ecuador.