The Global entrepreneurship week is taking place between 18 to 24th November 2013. Global Entrepreneurship Week is the world's largest campaign to promote entrepreneurship. Each year, it plays a critical role in encouraging the next generation of entrepreneurs to consider starting up their own business. The theme of the event is taking steps forward towards start-up success. On a global scale there would be more than 94,000 people taking part in 720 events during the time period, which spans over 430 countries and involves around 7.5 million people.
The UK Secretary of State for business, innovation and skills, will kick off global entrepreneurship week 2013 at a Youth business international and Barclays event at Westminster Kingsway College.
With a lack of job security, and economic uncertainty we could be witnessing the dawn of global entrepreneurship. As the world gets smaller, the global marketplace offers advantages to the digital world and its accompanying innovative technologies that have radically transformed small business and entrepreneurship. Finally David can compete against Goliath. By taking advantage of social media, cloud technology and upstart payment tech firms, who are themselves entrepreneurial in nature, even a one man band can effectively compete in international markets. Perhaps for the first time in economic history, technology across its various niches has enabled a true borderless entrepreneurship environment.
We have also seen on a global scale widespread support for the entrepreneurship culture. One only has to look at the various start-up incubators spread around the world. The effectiveness of all of these start-up resources means, new regions can emerge as credible rivals to the established norm. London versus Silicon Valley? It's already happening. Matthew Rock a columnist for City AM, wrote an interesting article about the effects of real-time business and start-up setting the pace. He says real-time reaction is the new currency in business, and as a result, entrepreneurs and those utilizing lean start-up's are effectively challenging big corporates.  He writes:
"While large organizations agonize over the merits of the new service, or for us or for developing what marketing types think is the perfect model, lean start-up's bring the minimum viable product to market, they see how consumers react, and then adapt accordingly"
So as we enter 2014, it would appear that the new services and online tech are clearly removing the barriers for entry and bureaucracy that may have limited previous smaller companies in the global marketplace. A recent study from the world economic Forum shows that by using Internet platforms small businesses can reduce the burden's when selling to foreign markets and increase cross-border sales by up to 80%. As global entrepreneurship week is about to begin, new startups thinking of taking the plunge, now has an ace up their sleeve. They now have the ability to engage in global trade and are less restricted would location and their chances of success have more to do with visibility and the trust factor.
This is all made possible thanks to the web. It also means new entrants to the entrepreneurship scene, are going to have to consider what their visibility strategy is going to be and consider how best to ride the wave as technology continues to democratize access to global marketplaces and revitalize economic development in areas you would least expect.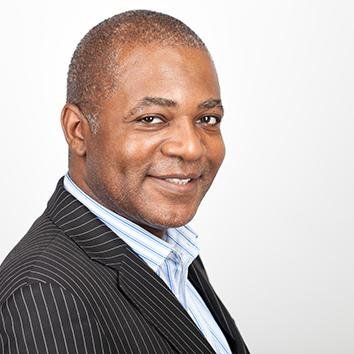 Hayden Richards is Contributor of IntelligentHQ. He specialises in finance, trading, investment, and technology, with expertise in both buy-side, sell-side. Contributing and advising various global corporations, Hayden is a thought leader, researching on global regulatory subjects, digital, social media strategies and new trends for Businesses, Capital Markets and Financial Services.
Aside from the articles, interviews and content he writes for IntelligentHQ, Hayden is also a content curator for capital markets, analytic platforms and business industry emerging trends. An avid new media explorer Hayden is driven by a passion for business development, innovation, social business, Tech Trading, payments and eCommerce. A native Trinidadian, Hayden is also a veteran, having served with the Royal Air Force Reserves for the past 10 years.
Follow Hayden on Twitter @HaydenARichards, linkedin.com/haydenhrichards and http://www.scoop.it/u/hayden-richards