Shawn Granberry is CEO of HipHopTV, LLC, an USA-based 24-hour live streaming online platform. The platform features original programming, custom playlists, licensed content, and music videos. Shawn is an entertainment industry veteran with more than 25+ years of experience, promoting music and the entertainment industry in the West Coast.
Shawn Granberry Interview Focus
1. Can you tell us from your work on education and working with leading universities and especially your work helping young people achieve a college education and survive the dangers of the streets?
2. An introduction from you – background, overview, education…  How did you get into the entertainment industry?
3. You were introduced to the entertainment industry through your mother's job. Can you tell us about your mother and family business?
4. Can you tell us from the beginning of HipHop that you and your family were there  from the beginning?
5. HipHop is a very powerful cultural phenomenon that touches music, culture, fashion, and social impact. Can you tell us about it from your history perspective?
6. There are over 2,850,000,000 search results for HipHop and multiple people have different versions of it.  Can you tell us about this term, movement and industry?
7. Can you tell us about the role of HipHop TV platform and other platforms and how musicians and artists can use your platform as an educational and new revenue streams platform?
8. Can you tell us about HipHopTV the organisations and focus?
9. Cocina that manages Adsmovil, a digital advertising company with direct relationships to 1,200+ Latin American, Spanish, and U.S. Hispanic publishers, is partnershipping with HipHopTV, to bring A-list talent and data together to innovate and guarantee measurable impact for advertisers. Can you tell us about it?
10. Can you tell us how HipHop TV wants to use NFTs and new related techs to help artists and musicians?
11. How can we help artists, musicians deal with failure and work with global audiences?
12. Can you tell us about HipHop culture and its global and heterogeneous nature – and its youth culture association?
13. How do you see the main trends when it comes to the present and future of hip hop music and culture?
14. What is coming to HipHopTV soon that you can share with us?
15. As a music and producer that was in so much wild entertainment and music background you have also been involved in Berkeley. Can you tell us about this  and also the relationship with Stanford?
16. Can you tell us  about the work on data, sports and the work with Stanford University and context with HipHopTv and your context work between music and sports?
---
More Interviews
From The Oscars to Bollywood: Dinis Guarda Interviews The Multitalented Amrita Sen On Her Career In Music, Film And Design
Interview with Nick Jonsson – Co-founder & MD at EGN Singapore – Asia's largest Confidential Peer Network for the C-Suite, International Best Selling Author
Interview with Rishi Kapoor, Founder & CEO of paus.tv – The Revolutionary Streaming Platform For Independent Creators
Interview with Daniel Liu – Co-Founder of NFT Creative Studio INFLUXO – Creating The Ronaldinho NFT Collection
Interview with Alvin Foo – Co-Founder at DAOventures, Emerging Tech & Marketing Evangelist, AI, Blockchain, DeFi
Interview with Susie Wang – Director of Global Social Media & Spokesperson at Huawei Technologies
---
Shawn Granberry Biography
After college, Mr. Granberry worked as a close confidant to Shakir Stewart and also continued to produce events like, Def Jam's, "How To Find A Mega Star". Mr. Granberry also worked very closely with famed movie producer Robert Watts at Transformer Entertainment. While working with Stewart and Watts, Mr. Granberry began researching the new broadcast model now known as Over the Top broadcasting. After returning to UC Berkeley to fully study this model, Mr. Granberry founded Watch Now Networks, Inc.
Shawn met his passion while still in high school. Back then, he worked in the A&R department in his Uncle's 2-Tuff-E-Nuff Productions where his mother was the CEO. 2-Tuff-E-Nuff productions worked with such artists and companies as Toni, Tone', Tony, En Vogue, Madonna, Club Nouveau,Con Funk Shun,Timex Social Club, Regina Belle, Alexander O'neal, BET Networks, ABC and Fox Networks.
In high school Mr. Granberry also teamed up with Shakir Stewart to produce some of the biggest parties Oakland, CA has ever seen for high school students. Right after high school, while attending UC Berkeley, he continued his entertainment career by creating several very popular club nights and concerts in the San Francisco Bay Area.
Granberry's passion is working with inner city youth so he also founded The Scholar Athlete Union and Bears Youth Basketball with help from childhood friend Jason Kidd and works very close with Stanford and UC Berkeley faculty to help young people achieve a college education and survive the dangers of the streets.
Vision
About HipHopTV and how the project started
But when he was at DefJam, Jay-Z told Shakir, he was like, man, you're way too smart to be running DefJam. You need to own your own company and do global things around the world. So that's when Shakir called me, and we met in Las Vegas, and we, on a napkin, came up with the concept of HipHopTV. It was really transitioning from regular music sales into video. The video, the video aspect of it. So we wanted to build a global home of hip hop culture and use the latest technology to monetise the culture at the highest levels, making sure that the artists and creators of hip hop were compensated to the highest levels because now, technology was allowing this to happen, fast forward to today and we see where we at: we're in an incredible space to actually make that happen.
HipHop TV solutions to help artists and musicians
Well I think that the key is that we're in a serious sense of transition, where artists can take advantage of learning how to use tools that puts them directly in contact with their fanbase. Honestly, record companies are no longer leading anymore. The cost of production that you can do in your house, if you really know how to do it, is, you don't need necessarily any help from a record company to create a high level of product, high level of music. To me it's teaching the artists and giving them the tools to have direct relationships with their fanbases. So even in a covid crisis, we transitioned to online content. The key is, the closer you are to your fanbase, the more they will support what you do.
Shawn Granberry Links and sources:
https://www.linkedin.com/in/shawn-granberry-631a1b7a/
https://www.hiphoptv.com
https://www.crunchbase.com/organization/hip-hop-tv
https://www.instagram.com/hiphoptvlive/
https://www.nbcbayarea.com/local/hip-hop-tv-oakland/112746/
https://www.facebook.com/HipHopTVLive
https://twitter.com/hiphoptvlive
https://www.youtube.com/channel/UCCBx_Yl8GVsBLY-rnhb3Nwg/
https://www.blogtalkradio.com/enterprise/2015/03/02/business-of-hip-hop-series-shawn-granberry-watch-now-networks-inc
https://advanced-television.com/2021/03/03/cocina-and-hiphoptv-form-partnerships-with-adsmovil/
About citiesabc.com
https://www.citiesabc.com/​​​​​​​​​​​
https://twitter.com/citiesabc__​​​​​​
About openbusinesscouncil.org
https://www.openbusinesscouncil.org/
4IR: AI Blockchain Fintech IoT Reinventing a Nation by Dinis Guarda and Rais Hussin (4irbook.com)
Dinis Guarda citiesabc openbusinesscouncil Series is also available as podcast on
Apple Podcasts: https://podcasts.apple.com/us/podcast/dinis-guarda-citiesabc-openbusinesscouncil-series/id1510330391
On Spotify: https://open.spotify.com/show/1vA8KaDaRpJ0mAfpNbfTSF?si=H_WngL4RSOyu1W7VAmM41w&dl_branch=1
Google Podcasts: https://podcasts.google.com/feed/aHR0cHM6Ly9mZWVkcy5idXp6c3Byb3V0LmNvbS8xMDMyMzg4LnJzcw==
Amazon Music: https://music.amazon.com/podcasts/953a5156-823c-4e86-baeb-4fda1128e44c/DINIS-GUARDA-CITIESABC-OPENBUSINESSCOUNCIL-SERIES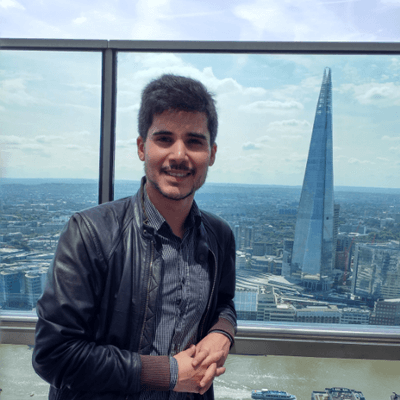 Hernaldo Turrillo is a writer and author specialised in innovation, AI, DLT, SMEs, trading, investing and new trends in technology and business. He has been working for ztudium group since 2017. He is the editor of openbusinesscouncil.org, tradersdna.com, hedgethink.com, and writes regularly for intelligenthq.com, socialmediacouncil.eu. Hernaldo was born in Spain and finally settled in London, United Kingdom, after a few years of personal growth. Hernaldo finished his Journalism bachelor degree in the University of Seville, Spain, and began working as reporter in the newspaper, Europa Sur, writing about Politics and Society. He also worked as community manager and marketing advisor in Los Barrios, Spain. Innovation, technology, politics and economy are his main interests, with special focus on new trends and ethical projects. He enjoys finding himself getting lost in words, explaining what he understands from the world and helping others. Besides a journalist, he is also a thinker and proactive in digital transformation strategies. Knowledge and ideas have no limits.