Amazon's mobile channels  are outperforming the brand's popular and more established website. This has been confirmed by a study from eDigitalResearch. This news is intriguing, since it is possible that amazon is planning to increase their mobile lineup to the Kindle with a mobile smartphone. According to Techradar, Amazon's strategy of putting all its media content straight into the hands of consumers is a well thought out working strategy. It makes sense therefore for them to take the next logical step. Techradar says an Amazon smartphone "would be a veritable home shopping network and it would be the only device users would really need".
Amazon have moved to the top of the table since the last set of results at the beginning of 2013 with a 3% rise in their overall multichannel score, thanks to an improved mobile performance. Amazon's mobile site and app scored particularly well for the search, navigation and purchase sections of the customer journey, with users impressed with their integrated barcode scanners and 1-click purchase options. 
House of Fraser have made the biggest improvement wave on wave, moving six places up the league table to claim the second spot. Their website performed particularly well, with users rating the brands shopping basket area highly thanks to its simple layout and integrated live chat help feature. However, House of Fraser still needs to improve their mobile touch points, especially their app, to bring them in line with the rest of their overall multichannel customer experience.
The performance of mobile channels in general has improved since the beginning of 2013 as retailers continue to invest in bigger and better mobile sites and apps. Mobile sites now offer as good a purchase section of customer journey as their website counterparts after witnessing a 5% increase in customer satisfaction with mobile shoppers making a purchase. However, the purchase section still remains a key area of the customer journey that website, mobile sites and apps need to look at in order to improve their overall multichannel customer experience.
Mobile developers particularly need to focus effort and energy on bettering the product pages of the mobile customer journey. Shoppers need the confidence to be able to buy products from a small screen and retailers should be offering all the features they provide online, including customer reviews, a range of images and zoom functions, to encourage users to buy products on the move.
Derek Eccleston, Commercial Director at eDigitalResearch, comments, "As digital channels continue to boom in popularity with consumers, retailers must make sure that they are offering a seamless and integrated experience across touch points. With both consumers and retailers increasingly bringing technology in store, with initiatives such as free wifi, it has never been more important to ensure that a brand's mobile presence enhances the multichannel experience. Mobile sites and apps must help customers to search for products, read customer reviews and check stock levels, stopping them from buying from a competitor who offers them the ability to do all of this and more.
As Amazon have proved, creating mobile features that utilise key features in today's mobile handsets, making shopping on the go quick and simple will resonate well with multichannel shoppers and is only likely to enhance a brand's image in the eyes of a consumer."
Last month Amazon debuted the All-new Kindle Fire HDX, a tablet that can be used for work mind you, available in  7" or 8.9" HDX display guises, a quad-core 2.2 GHz processor with 3x the processing power, 2x more memory, 11 hours of battery life, and dual stereo speakers with Dolby Digital Plus audio. It is capable of going toe to toe with Google's nexus 10 device.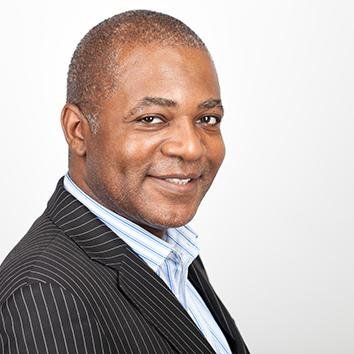 Hayden Richards is Contributor of IntelligentHQ. He specialises in finance, trading, investment, and technology, with expertise in both buy-side, sell-side. Contributing and advising various global corporations, Hayden is a thought leader, researching on global regulatory subjects, digital, social media strategies and new trends for Businesses, Capital Markets and Financial Services.
Aside from the articles, interviews and content he writes for IntelligentHQ, Hayden is also a content curator for capital markets, analytic platforms and business industry emerging trends. An avid new media explorer Hayden is driven by a passion for business development, innovation, social business, Tech Trading, payments and eCommerce. A native Trinidadian, Hayden is also a veteran, having served with the Royal Air Force Reserves for the past 10 years.
Follow Hayden on Twitter @HaydenARichards, linkedin.com/haydenhrichards and http://www.scoop.it/u/hayden-richards