Buying a house: Key Questions and Answers for First-Time Buyers
Buying a house is a hugely exciting step. By buying a home, you're making an incredible commitment to your future life, giving yourself security and envisioning yourself surrounded by friends and family at birthdays, Christmases, and Thanksgivings for years to come.
Before you get too excited or start picking out china patterns, you need to think practically about the home you're about to purchase. This is a significant investment. Don't rush it, as you may run into problems further down the line. When viewing homes, make sure you have a long list of questions to ask and that you receive satisfactory answers. If it doesn't feel right, walk away. The right house for you is out there, and you'll find it.
Here are a few vital questions we consider when we buy houses in San Diego.
Is the price right?
While you can compare the list price of a home to others in the area, that shouldn't be your only consideration when it comes to cost. You should ask more detailed questions, including how long the home has been on the market. If the house has been listed for longer than average for the area, you may be able to negotiate a discount. Don't forget to check if a discount or reduction has already been applied.
Dig a little deep and ask what criteria the list price is based on. Don't make an offer based solely on what this home, and other homes in the area, are listed for. You want to know what they sold for, as this is the only relevant figure. Base any offers you make on what houses nearby have been sold for.
Ask the seller how much they paid for the home. If they are willing to share this information, it can provide a useful insight into whether house prices in the area have increased or decreased since they moved in. If they have decreased, you might expect that they will continue to do so. Make sure the seller understands you aren't interested in how much profit they're making; you just want to understand the history of the local housing market.
Location, location, location
When talking about real estate, as a general rule, location is vital. No one wants to live in an area that has a high crime rate, or a ton of empty buildings, or has poor transport links. But then, these aren't the only questions to ask about the area you're potentially moving into.
If you have a family or are planning to have children, you want to make sure your home is in a good school district. In some areas of South Carolina, competition is so high that even living in the school district doesn't guarantee your children a place. Do your research, follow South Carolina real estate news, and see what you can expect. If you have children, you might also want to ask about the overall demographics of your neighborhood. You don't want to move into an area where there aren't many other families.
Is the home overlooked?
Many people, again, especially those with families, prefer a home that isn't overlooked by neighboring homes or buildings. Even if you don't mind, take into consideration that should you want to sell the house in a few years, it might be more difficult to sell a home that's overlooked. Another good thing to ask is if there's any planned construction in the area. You don't want to buy a house you think is perfect, and then six months after you move in, someone builds a huge apartment block right next door. If certain constructions occur, make sure you hire right to light surveyor services to assist you with possible infringements on your right to light.
As well as other residential properties, if your home is too close to main roads or busy streets, you may find noise an issue. Even if you want to live in a bustling area with tons of amenities, you don't want them keeping you up all night! Ask around on your potential new street, and see what the neighbors say.
Getting specific
Once you've gotten inside the house, it's time to ask the owner or realtor some particular questions about its condition. You don't want to find any nasty surprises after you've moved in, as you'll be liable for the cost of any repairs. [It is also wise to ask the seller if the house is under a home warranty, as this is a plus factor that you must consider before sealing the deal. As a buyer, you must know the basic coverage and research or get help from 2-10 HBW to better understand how warranty coverage runs.] If you know in advance that there are problems, you can negotiate for a lower asking price to cover the cost.
One of the first questions to ask is what type of foundation the house is built on. This is important as slab foundations, which are solid concrete, don't allow for access to plumbing and electrical systems underneath the home. You also need to know the condition of the foundation – has it ever cracked or shown signs of subsidence? Have they ever had problems with damp, leaks, or flooding?
You also need a solid understanding of the age and condition of the home's roof. Rooves can have as much as fifty years in them, or as few as ten, and repairs can be extremely costly. If the roof needs to be repaired, you'll want to negotiate a lower asking price. That said, you should never make assumptions. The price of repairs may have already been deducted from the asking price. If this is the case, make sure to get estimates for repairs before you agree to buy the home.
If you're based in a colder state, you want a well-insulated home that will be easy and cost-effective to heat. Ask the owner if the house is insulated, and check the condition of the windows. Damaged frames could cause drafts and weather damage.
If you're buying the home furnished and the asking price includes furnishings and appliances, ask about their age and if anything has recently been replaced. If some of the appliances are very old, you may no longer be able to repair them if they break down. Make sure everything you're getting works for your lifestyle and is safe and functional.
This is an article provided by our partners' network. It does not reflect the views or opinions of our editorial team and management.
Contributed content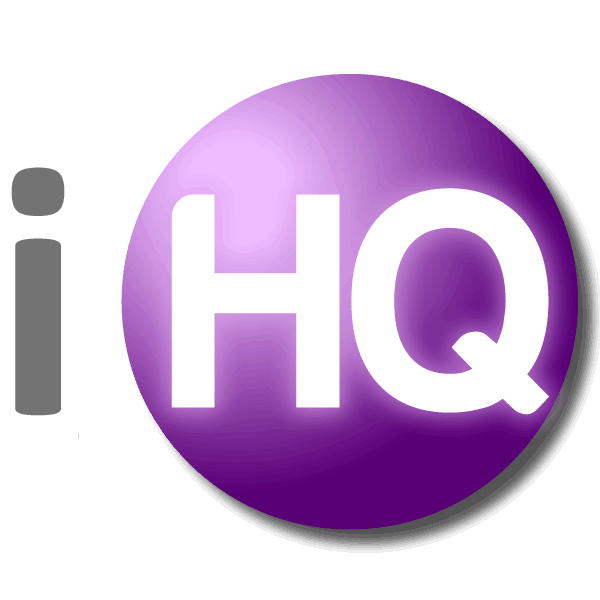 IntelligentHQ Your New Business Network.
IntelligentHQ is a Business network and an expert source for finance, capital markets and intelligence for thousands of global business professionals, startups, and companies.
We exist at the point of intersection between technology, social media, finance and innovation.
IntelligentHQ leverages innovation and scale of social digital technology, analytics, news and distribution to create an unparalleled, full digital medium and social business network spectrum.
IntelligentHQ is working hard, to become a trusted, and indispensable source of business news and analytics, within financial services and its associated supply chains and ecosystems.