A new Boutique investment advisory firm specializing in Emerging Market Start-ups has been launched. U-Start, not to be confused with Dublin City University's ustart accelerator, is an advisory company which scouts and partners emerging market tech' and digital SMEs with western high net-worth investors. A recent start-up itself, U-Start was founded in Italy in January 2012 with the goal of facilitating the matching and cross-border investments amongst a select group of international investors, which include Angels, VC funds, family offices, corporate offices and wealth management institutions mostly based in Europe and early stage companies in Southern and Eastern Europe, Africa and Latin America. 
Led by CEO, Stefano Guidotti and armed with €3.8bn in finance under management from its investors, the firm has already facilitated a number of deals for SMEs and early-stage businesses throughout the emerging markets.
Guidotti admits they have kept a low profile in the buildup to the launch, he said, "We have been very busy behind the scenes in the last couple of years, building a significant network of international investors and global tech start-ups.  We have already secured investment for some of the best early stage businesses in the tech' and digital arenas, and are committed to championing the phenomenal calibre of entrepreneurial prowess that exists worldwide, with a particular focus on talents in some of the fastest growing economies worldwide".
The official launch coincides with U-Start holding its first international event of the year in São Paulo, held in partnership with Telefonica and Amazon Web Services. The event serves as a live pitch for Brazil's most promising tech' start-ups to pitch to an audience of global investment-ready heavyweights.
The more valuable someone's attention is, the harder it is to earn. Seth Gordin.#ustartconf pic.twitter.com/wGU8dYQD3b

— U-Start (@UStart_biz) February 11, 2014
The startup believes the emerging markets, house an untapped and undervalued resource of entrepreneurial talent. Since its conception in Italy, U-Start is now headquartered in Lugano, Switzerland.With the normal launch of most starups being relegated to only one region, due to its rapid expansion strategy, U-Start has launched offices in Brazil, South Africa, Russia, Chile, Turkey and Mexico this year already. Its truly global presence fortifies the organisation's position as a conduit between globally sourced high net-worth investors, and tech' weighted start-ups in the emerging markets.
U-Start's global service offer will consists of an international consultancy service and an innovative online platform. Both arms of the offer manage and support every intricacy of an investment agreement, from the sourcing of tier one deal flow and appropriate partnering, to the subsequent process that leads to final investment. The consultancy service will also provide international insight from sector specific experts. Looking at their model from an entrepreneur's perspective, U-Start appears to improve the chances of a deal closing by facilitating the matching of business proposals and smart capital.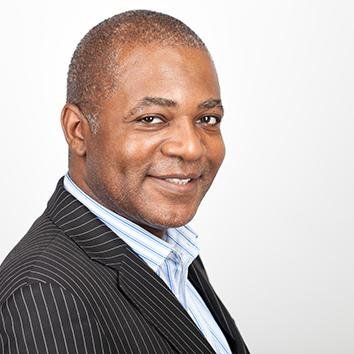 Hayden Richards is Contributor of IntelligentHQ. He specialises in finance, trading, investment, and technology, with expertise in both buy-side, sell-side. Contributing and advising various global corporations, Hayden is a thought leader, researching on global regulatory subjects, digital, social media strategies and new trends for Businesses, Capital Markets and Financial Services.
Aside from the articles, interviews and content he writes for IntelligentHQ, Hayden is also a content curator for capital markets, analytic platforms and business industry emerging trends. An avid new media explorer Hayden is driven by a passion for business development, innovation, social business, Tech Trading, payments and eCommerce. A native Trinidadian, Hayden is also a veteran, having served with the Royal Air Force Reserves for the past 10 years.
Follow Hayden on Twitter @HaydenARichards, linkedin.com/haydenhrichards and http://www.scoop.it/u/hayden-richards