Wonderbag
All over the world social entrepreneurship is solving difficult problems and changing lives for the better. Social entrepreneurship is an approach that is taken to use business approaches to try to find solutions to social challenges faced. There is one noteworthy difference between businesses and social entrepreneurship. While businesses focus on profit and return for measuring success, social entrepreneurs additionally consider the effect that has been had on society through their activities. Social entrepreneurs may carry out work to improve social situations or the environment. There are many examples of social entrepreneurship in practice and here are just some of them.
Library For All
Library For All is a project set up to deal with the worldwide problem of insufficient books in the classroom. The co-founder was motivated to take action following seeing the devastation that the Haiti earthquake did in 2010 first-hand. Having seen children struggle with just a few books to share, but so much desire to learn among the people she began to look at ways to fill the gap, and Library For All was initiated in 2012. The goal was to offer a solution that was scalable to the problem of a lack of books, by creating a cloud-based digital library. The co-founder was joined by a partner who had worked in development in Uganda and Haiti who had also observed similar problems. The library helps deal with the problems of cost associated with supplying books, the content which may not be appropriate culturally or linguistically, and challenges of bandwidth. It does this by providing a platform through which books can be accessed regardless of device, offering free publisher content and a low-bandwidth solution.
Library For All from Library For All on Vimeo.
Food Recovery Network
The Food Recovery Network (FRN) is an organisation that works to bring students together to combat waste and feed people in need. This is achieved through taking steps to make sure that unsold food gets donated to those in need. The organisation started in 2011 and since then has developed to the point where it includes chapters at 150 colleges in 36 states. The chapters coordinate with food providers on and off campus to make sure that instead of going to landfill, food goes to people in the community that need it. Since September 2011 the organisation has managed to make sure that 833,078 pounds of food have been donated to those in need, which is a remarkable achievement.
Wonderbag
Wonderbag is a pouch that is filled with foam chips that were taken from the furniture and mattress trade and is covered by material from local textile designers. The goal of the Wonderbag product is to cook food, and it is able to cook anything that can be created in a pot. It is a bit like a slow cooker, and it cooks for as long as eight hours. Effectively it is a heat-retention cooker. The food is brought to the boil and then it is possible for it to be placed in the Wonderbag, where it does not require extra heat to continue cooking due to the foam chips that insulate it. This helps communities in all kinds of ways, not least of which is the fact that there is a limited requirement for children to gather firewood once their families began using Wonderbag. The founder has a goal of selling one hundred million Wonderbags worldwide, aiming to assist more than a billion people.
Eneza Education
Eneza Education is a company that provides virtual tutoring and a teacher's assistant via a cheap mobile phone. This allows people to start studying, revise what they learned through using tests and tutorials, ask live teachers study questions and review results achieved as well as earning points. This helps students to understand how they are doing. The goal of Eneza Education is to "make 50 million kids across rural Africa smarter". The meaning of "eneza" is to spread, and spread is exactly what Eneza Education is trying to do with learning. The solution offers the chance for students to gain increased information that will help to improve their lives. Content is developed in context locally, making learning relevant to students. The organisation also offers schools and parents different tips and information that can help them to help their students to improve.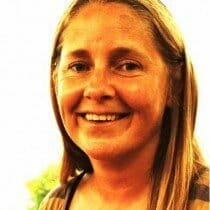 Paula Newton is a business writer, editor and management consultant with extensive experience writing and consulting for both start-ups and long established companies. She has ten years management and leadership experience gained at BSkyB in London and Viva Travel Guides in Quito, Ecuador, giving her a depth of insight into innovation in international business. With an MBA from the University of Hull and many years of experience running her own business consultancy, Paula's background allows her to connect with a diverse range of clients, including cutting edge technology and web-based start-ups but also multinationals in need of assistance. Paula has played a defining role in shaping organizational strategy for a wide range of different organizations, including for-profit, NGOs and charities. Paula has also served on the Board of Directors for the South American Explorers Club in Quito, Ecuador.