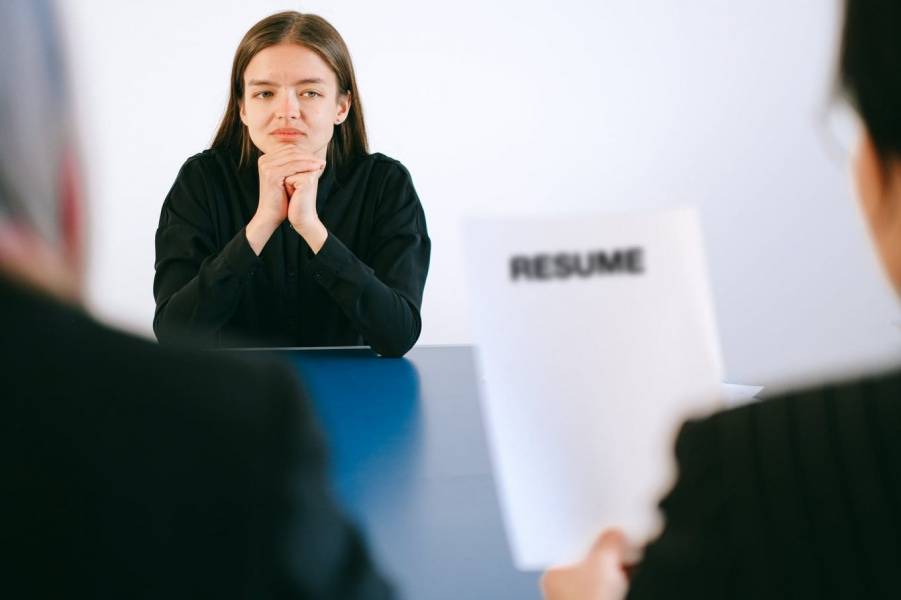 The job interview is often the final and most important step in the hiring process. It's your chance to show off your qualifications and impress the hiring manager enough to earn the job.
While there's no guarantee of success, there are certain things you can do to increase your chances of impressing the interviewer and getting the job. Here are some top tips to help you ace your next job interview.
1. Do your research
When you walk into an interview, the hiring manager will already know a lot about you. They will have read your resume and cover letter, and they will have an idea of your qualifications and experience.
However, there is one thing that they won't know about you, and that's how much you know about their company.
This is where research comes in. Before your interview, take some time to learn about the company, its products or services, its history, and its culture. This will show the interviewer that you are genuinely interested in working for them, and it will give you a leg up on the competition.
If you don't have time to do a deep dive into the company before your interview, at the very least, take a look at their website and social media profiles. This will give you a good overview of what they do and how they present themselves to the world.
2. Prepare for common interview questions
One of the best ways to prepare for a successful job interview is to anticipate and practice answering common interview questions. Your research should also cover possible interview questions, so click here or look for helpful resources on the internet. While there are a number of questions that commonly pop up in interviews, there are a few that your interviewer is almost guaranteed to ask. There are also seemingly mundane and unconventional questions that may come up, like questions about what you do in your spare time, your hobbies, things you do not enjoy doing, and others. By preparing answers to these key questions, you can help ensure that you make a great impression and give yourself the best chance at landing the job.
Some of the most common interview questions include:
Tell me about yourself

: This question may seem easy at first glance, but it can be tricky to answer in a way that both highlights your strengths and sounds natural. Practice your response to this question ahead of time so that you can deliver it confidently in the interview.

What are your strengths and weaknesses?

: This question allows your interviewer to get to know you better and understand how you see yourself. Be honest in your answer and use specific examples to illustrate your points.

Why are you interested in this position?

: Here, your interviewer wants to know what it is about the job that has caught your attention and why you think you'd be a good fit. Share what you like about the company and the role, and explain how your skills and experiences can help contribute to the organization's success.

What do you know about our company?

: Show that you've done your research on the organization by sharing some key facts that you've learned. demonstrate that you understand the company's mission and values and how your skills can help further its goals.

Where do you see yourself in five years?

: This question allows your interviewer to gauge your long-term career aspirations and whether you're likely to stick around for the long haul. Be honest in your answer and share your plans for both your professional and personal development.
By preparing answers to these common questions, you can give yourself a big advantage in the interview process. So take some time to think about how you would respond to each one and practice delivering your answers out loud. With a little preparation, you can ace even the toughest job interview.
3. Practice your answers
Once you have researched the possible interview questions, you need to prepare your answers for them. As mentioned earlier, one of the most common interview questions is "Tell me about yourself." While this may seem like a simple question, it can be difficult to answer if you're not prepared.
Before your interview, take some time to practice your responses to common questions. This will help you feel more confident and comfortable during the interview, and it will make it easier for you to answer spontaneous questions as well. Practicing your answers also helps you deliver them in the most effective way possible. You can avoid stuttering and long pauses and share your responses smoothly to impress your interviewers.
4. Dress for success
One of the most important aspects of preparing for a job interview is to dress for success. Your clothing choices can make a big impression on your interviewer, so it's important to take the time to select an outfit that will convey the right message. Here are some tips to keep in mind when choosing your interview attire:
Avoid overly casual clothes. Even if the dress code at the company is casual, you'll want to dress up a bit for your interview. Stick to well-pressed slacks or skirts and button-down shirts.

Don't wear anything too revealing. You want your interviewer to focus on your qualifications, not your fashion choices. So, avoid low-cut tops or short skirts.

Steer clear of loud patterns or colors. You want to look professional, not like you're going to a party. Stick to more subdued colors and simple patterns.

Make sure your clothes fit well. Ill-fitting clothes can be distracting and send the wrong message about your level of professionalism. Avoid clothes that are too tight or too loose; aim for a tailored look that flatters your figure.

Pay attention to the details. Your hair, makeup, and accessories should all be neatly in place. Avoid anything that's overly trendy or flashy; stick to classic, timeless styles.
By following these tips, you can be confident that you're dressing for success and making a great impression on your interviewer. With the right outfit, you'll be one step closer to landing the job of your dreams!
5. Be positive
No one wants to hire a Negative Nelly, so it's important to project a positive attitude during your interview. This doesn't mean that you have to be fake or over-the-top positive, but you should try to stay positive and upbeat throughout the conversation.
6. Ask questions
One of the best ways to stand out in an interview is to ask thoughtful, insightful questions. This shows that you're truly interested in the position and that you have done your research.
Some good questions to ask include:
What are the biggest challenges facing this department/company?

What are the company's goals for the next five years?

What is the team's dynamic like?
Asking questions also gives you an opportunity to learn more about the company and see if it's a good fit for you.
7. Follow up
Following up after an interview is a key part of the process. Send a thank-you note to your interviewer (or interviewers) within 24 hours of your meeting. This shows that you're grateful for their time and that you're still interested in the position.
If you don't hear back from the company after a few weeks, it's okay to follow up with a brief email or phone call. Just be sure not to be too pushy or persistent.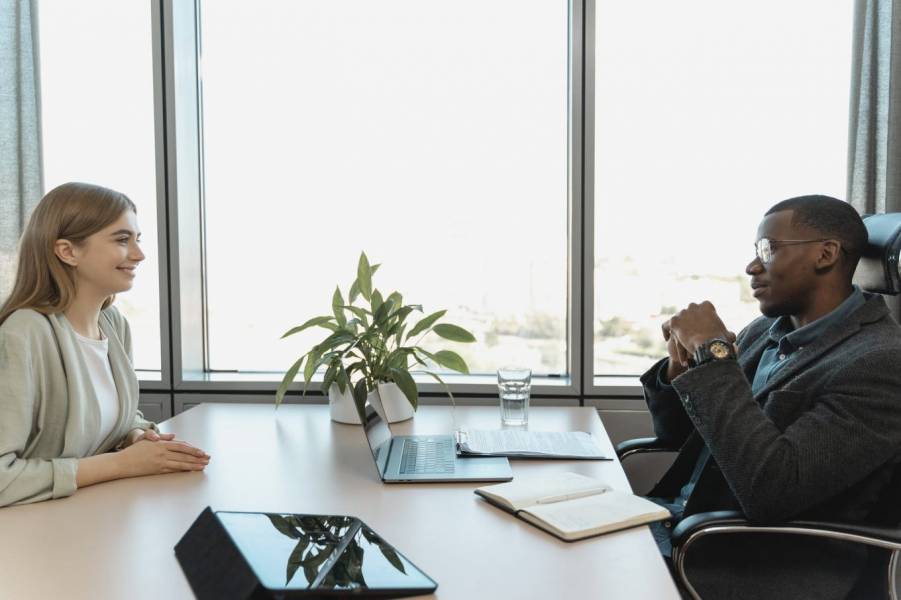 By following these tips, you can increase your chances of success in any job interview. Just remember to stay calm, be confident, and listen carefully to what the interviewer has to say.

Founder Dinis Guarda
IntelligentHQ Your New Business Network.
IntelligentHQ is a Business network and an expert source for finance, capital markets and intelligence for thousands of global business professionals, startups, and companies.
We exist at the point of intersection between technology, social media, finance and innovation.
IntelligentHQ leverages innovation and scale of social digital technology, analytics, news and distribution to create an unparalleled, full digital medium and social business network spectrum.
IntelligentHQ is working hard, to become a trusted, and indispensable source of business news and analytics, within financial services and its associated supply chains and ecosystems.