A quick glance at Angel Investment Network's Weekly Funding Roundup provides an interesting snapshot of some of the recent seed-stage and angel deals from around the world. My  favorites are :
Imonomy, whose software allows you to automatically add images related to your content, has closed $400,000 angel funding.
Neurotrack, whose technology can diagnose the onset of Alzheimer's Disease 3-4 years before symptoms occur, gets $90,000 angel funding.
Erply, a startup that makes iPad-oriented & cloud-based point of sale & inventory management software for retailers, gets $2.15M funding.
Adly, a startup that connects advertisers with celebrities willing to post promoted messages on social networks, has raised $2 million funding.
SimpleRelevance, a platform to help businesses create and send highly-targeted marketing emails, has raised $1 million seed funding.
I am keeping an eye on Adly, if it proves to be successful, it will be interesting to see which celebrities attach their brand to the platform. The largest online network of investors and businesses worldwide, Angel Investment Network has a member count of over 350,000 worldwide. With over thirty networks spread in over eighty countries across Asia, Europe, North America, South America, Africa, and Australasia. Angel Investment Network allows investors from all over the world to work with start-ups and promising businesses on a local, national, and international scale. They have started to offer practical and helpful tips to assist small businesses and start-ups. The tips outline practical and effective methods to bootstrap the business make it more investable. 
These tips are especially helpful to start-ups with limited funds and provide guidance on clever methods of bootstrapping that attract the attention of venture capitalists and angel investors. In 2011, a telegraph article suggested:
"Business angel networks are dominated by "voyeurs" who have either no desire or ability to invest in small companies, Just 10pc of the membership of angel networks actively backed companies seeking funding between 2009 and 2010, the research found. Only 37pc were classed as "actively investing". 
I doubt that that is still the case today. Angel Investment Network highlights different methods and techniques to bootstrap start-ups and make their companies more attractive to inventors via advice on their websites, news and blog sections. The blog is predominantly focusing on unique, practical, and effective tips to strengthen new businesses all over the world. Apart from offering tips on finding angel investment, the blog is also offering links to different websites that provide more information on specific methods and techniques to help assist entrepreneurs.
The popular community is aimed at start-ups anywhere in the world as they face similar challenges, that of limited funding. Angel Investment Network is highlighting the fact that most start-ups and small businesses do not have adequate funds to fund their companies like their established counterparts. However, with the right methods, angel investors and venture capitalists could take an interest in new companies, provided that they have the passion, vision, focus, resourcefulness as well as dedication to become prosperous in the long term.
Angel Investment Network is encouraging start-ups to perform as much research as possible to maximize chances of success in any venture. For example, the blog is suggesting start-ups to conduct surveys and customer reviews to determine the level of interest generated for a specific product or a service and how much they are likely to pay for it. Approaching industry experts and asking for favors from friends and family are other ways to raise capital for start-ups. Other small yet significant methods to create a buzz about new business ventures include setting up a website, crowd funding, social media and video, such as recording a demonstration video of services of products to feature on the website.
The site is also offering helpful advice on hiring the right core team, developing a solid marketing strategy, networking with peers, and building partnerships with distributors, clients, and third parties were also highlighted by the latest blog featured on the Angel Investment Network website.
image credit: Angel Investment Network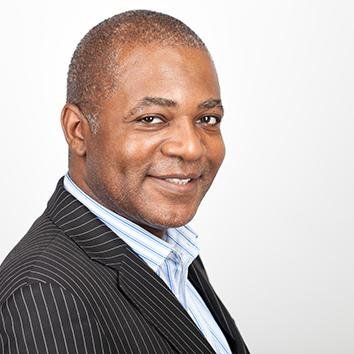 Hayden Richards is Contributor of IntelligentHQ. He specialises in finance, trading, investment, and technology, with expertise in both buy-side, sell-side. Contributing and advising various global corporations, Hayden is a thought leader, researching on global regulatory subjects, digital, social media strategies and new trends for Businesses, Capital Markets and Financial Services.
Aside from the articles, interviews and content he writes for IntelligentHQ, Hayden is also a content curator for capital markets, analytic platforms and business industry emerging trends. An avid new media explorer Hayden is driven by a passion for business development, innovation, social business, Tech Trading, payments and eCommerce. A native Trinidadian, Hayden is also a veteran, having served with the Royal Air Force Reserves for the past 10 years.
Follow Hayden on Twitter @HaydenARichards, linkedin.com/haydenhrichards and http://www.scoop.it/u/hayden-richards