The Young Foundation Logo
Structural inequalities pervade our society and do not need to. At least, that is the position of the Young Foundation that has a remit for dealing with such problems. Indeed, The Young Foundation states that:
"We harness the power of social innovation to tackle the root causes of inequality."
This is a big remit, but the Young Foundation believes that inequality is detrimental to the economy and the wellbeing of individuals, having a negative impact on communities, self-worth, relationships and even aspirations. As such, the Young Foundation is striving to create a society that is more equal. This is achieved through working with both the public and the private sectors.
Structural inequality is one aspect of the work that the Young Foundation does. The Young Foundation explains that the UK is the world's fourth most unequal society. Recent research suggests that the have and have nots are becoming even more distant from one another than in the past. This has created inequalities in the areas of income, social and cultural recognition, respect and power, and the Young Foundation believes that this all influences what different groups in society have come to expect of their lives. However, the Young Foundation challenges these differences stating that they are not inevitable consequences. Rather the organisation is seeking to better understand the nature and form of structural inequalities and looking for change that will impact everyone.
Education
Youth and Education is another area of concern for the Young Foundation. It is explained that young people have to navigate an increasingly complex world, and that they need to be empowered and resilient to be able to handle it. The Young Foundation has operated for 60 years to help young people become more fulfilled and reduce inequality faced. This has included setting up the Young Academy which offers specialist capacity development and risk capital to social enterprises that work in the area of improving the attainment of young people in England.
Health, Wellbeing and Ageing
Health, wellbeing and ageing are also areas of focus. The goal of the Young Foundation here is to really understand the people that they support and look at ways to help these people differently that improve effectiveness. For example, one intervention, the Citizen Driven Health activity seeks to help elderly people in their homes to become more socially connected to better avert health problems. The organisation is also tackling food environments to try to cut back on obesity and to get food businesses to pursue not just profit but also health.
Social innovation and investment
The organisation has carried out work also in the area of social innovation and investment. This has included publishing research to grow knowledge as well as supporting social entrepreneurs and social ventures to increase their impact on society. Specifically the disruption of unequal outcomes is encouraged, and those ventures and entrepreneurs that are supported are those that can scale smartly and quickly. Creativity and innovation is also important in this area, particularly with finding new financing models that are more sustainable and that offer greater value.
Gender Inequality
Since gender is rife with inequality, this is a key area of emphasis for the Young Foundation as well. Specific areas looked at include the fact that women earn less, have less decision making power regarding their own lives and experience greater levels of violence in all areas of their lives. The Foundation also reviews stereotypes of cultures that exist and works to challenge these. In particular a project on Our Genders Future seeks to expose the root causes of such inequalities and propose realistic alternatives that could be implemented instead.
Urban spaces and Inequality
There are many other areas of focus too. For example, The Young Foundation is of the belief that cities tend to nurture inequality and massive wealth can co-exist alongside poverty. The Foundation believes that this is unsustainable. The organisation advocates for interventions that transform the situation. In addition it works with social venture, providing Accelerator programmes as well as a Transition Project to help these ventures to get underway and established. Innovation is also encouraged, particularly in the area of creating large scale impact. Aside from this research is also performed to better understand people and what they want and need.
In its 60 years of operation the Young Foundation has delivered great things. We can only hope that it will continue to do so for the next 60 as well.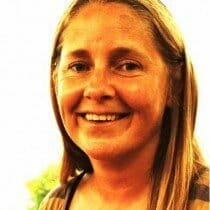 Paula Newton is a business writer, editor and management consultant with extensive experience writing and consulting for both start-ups and long established companies. She has ten years management and leadership experience gained at BSkyB in London and Viva Travel Guides in Quito, Ecuador, giving her a depth of insight into innovation in international business. With an MBA from the University of Hull and many years of experience running her own business consultancy, Paula's background allows her to connect with a diverse range of clients, including cutting edge technology and web-based start-ups but also multinationals in need of assistance. Paula has played a defining role in shaping organizational strategy for a wide range of different organizations, including for-profit, NGOs and charities. Paula has also served on the Board of Directors for the South American Explorers Club in Quito, Ecuador.