As the industrial metaverse takes center stage, its impact is set to be profound, redefining industries and revolutionizing the way we interact with the physical world. The collaborative research report from Siemens and MIT Technology Review presents the transformative facet of the emergent industrial metaverse realm.
According to ABI Research, the market potential for the Industrial Metaverse is projected to burgeon to approximately $100 billion by 2030. This represents a tenfold increase compared to 2021, signifying the rapid growth and immense opportunities this new frontier holds for businesses and economies.
In a collaborative research effort between Siemens and MIT Technology Review collaborate for research on Emergent Industrial Metaverse. According to the report, this is emerging as a transformative digital realm that promises to enhance business efficiency, economic resilience, and sustainability.
Peter Körte, Chief Technology Officer and Chief Strategy Officer of Siemens AG, highlights the transformative power of the Industrial Metaverse:
"Through the Industrial Metaverse, businesses can develop sustainable products faster, easier, and more cost-effectively. It empowers them to optimize machines, factories, buildings, entire cities, and transportation systems, making them more efficient, resilient, and sustainable. This research demonstrates that constructing this digital world entails not only harnessing and integrating cutting-edge technologies but also fostering openness, collaboration, and strong ecosystems."
The research report explores the building blocks of the industrial metaverse, dissecting its potential use cases and the profound effects it will have on businesses, economies, and our daily lives. Furthermore, it emphasizes the hurdles decision-makers in both businesses and society must overcome to enable this digital realm and harness its extraordinary potential.
The report presents a vision of the Industrial Metaverse
The development of the industrial metaverse, propelled by advancements in extended reality technology, artificial intelligence and 3D modelling, is entwining digital and industrial realms. In that sense, the industrial metaverse is poised to be a digital replication of the real world, encompassing everything from machines and factories to entire cities and transportation networks.
But what is the industrial metaverse?
Imagine a digital world that seamlessly intertwines with reality, replicating machines, factories, cities, and transportation systems in a virtual space. This is the essence of the Industrial Metaverse – a novel concept that is set to bridge the gap between the physical and digital realms. It offers a dynamic platform where businesses and individuals can solve real-world problems more efficiently, harnessing the potential of technology to make our world more sustainable and resilient.
According to the research report, the convergence of several transformative technologies forms the core of an industrial metaverse. These include artificial intelligence, blockchain, and cloud and edge computing.
Digital twins have already proven their worth in product development, infrastructure management, manufacturing, and training. By creating a digital replica of physical assets and systems, businesses can optimize operations, monitor performance, and make data-driven decisions in real time.
Industrial metaverse: Enhancing business efficiency, economic resilience, and sustainability
The report states that the industrial metaverse enhances business efficiencies by enabling faster, data-driven decision-making, real-time performance monitoring through digital twins, and the deployment of industrial IoT solutions and immersive simulations.
This improved efficiency promotes economic resilience, allowing companies to adapt more effectively to market fluctuations and disruptions. Simultaneously, by optimizing resource utilization and reducing waste, the industrial metaverse contributes to sustainability, helping businesses minimize their environmental impact while maintaining or increasing production output, making it a pivotal concept in the modern industrial landscape.
The report highlights that the Siemens Xcelerator digital business platform will play a crucial role in leveraging the potential of the Industrial Metaverse. "This is the go-to place for companies to find the building blocks to enable and cultivate the Industrial Metaverse for their purposes," says Körte. "Nowhere else can you find such comprehensive, open, interoperable, flexible, and scalable solutions from various partners."
Siemens Xcelerator, an open digital business platform, and NVIDIA Omniverse™, a platform for 3D-design and collaboration are collaborating to enable an industrial metaverse with physics-based digital models from Siemens and real-time AI from NVIDIA in which companies make decisions faster and with increased confidence.
The partnership harnesses the transformative potential of photorealistic, physics-based digital twins within the industrial metaverse, creating a virtual space for collaboration and problem-solving. Integrated with Omniverse, this digital twin technology promises a real-time, immersive metaverse that bridges the gap between hardware and software, facilitating data-rich interactions from the edge to the cloud using Siemens' software and solutions.
"The Industrial Metaverse will be a place where we innovate at the speed of software. It will offer enormous potential to transform our economies and industries." – Roland Busch, President and CEO of Siemens AG.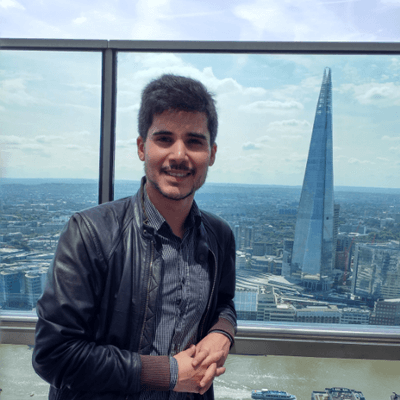 Hernaldo Turrillo is a writer and author specialised in innovation, AI, DLT, SMEs, trading, investing and new trends in technology and business. He has been working for ztudium group since 2017. He is the editor of openbusinesscouncil.org, tradersdna.com, hedgethink.com, and writes regularly for intelligenthq.com, socialmediacouncil.eu. Hernaldo was born in Spain and finally settled in London, United Kingdom, after a few years of personal growth. Hernaldo finished his Journalism bachelor degree in the University of Seville, Spain, and began working as reporter in the newspaper, Europa Sur, writing about Politics and Society. He also worked as community manager and marketing advisor in Los Barrios, Spain. Innovation, technology, politics and economy are his main interests, with special focus on new trends and ethical projects. He enjoys finding himself getting lost in words, explaining what he understands from the world and helping others. Besides a journalist, he is also a thinker and proactive in digital transformation strategies. Knowledge and ideas have no limits.