The Impact Of The Industrial Internet of Things On Businesses Image source: Accenture
There has been much coverage of the Internet of Things and what this will mean for consumers regarding their homes and their lives. However, the Internet of Things does not just impact consumers. It also has significant ramifications for business, and the Industrial Internet of Things is certainly of great interest to many organisations. This is the topic of a 2015 report by Accenture, which argues that the Industrial Internet of Things is set to bring great productivity and growth to business. As explained by Accenture:
"It could add US$14.2 trillion to the global economy by 2030 and there will be particularly significant gains for the real gross domestic product (GDP) of mature economies."
The Industrial Internet of Things has the potential to lead to a wide range of improvements for businesses. As reported, a number of businesses have already experienced benefits from using the Industrial Internet of Things in their activities. For example, there is Marathon Oil, where at their refineries, employees wear a wireless multi-gas detector. This helps them by tracking their exposure to dangerous gases. Employees can be monitored, or they can press a panic button themselves if they are in danger. Meanwhile, Caterpillar uses industrial analytics to inform dealers. Data is provided from machines, engines and services and transmitted to dealers. In turn this enables them to predict problems and help customers to manage their equipment more effectively. Another project has been undertaken by 365FarmNet. This brings together a number of equipment producers with financial services companies to provide farmers with the information that they need to be able to improve their activities and increase crop yield.
In two decades, the economic and employment potential of the internet of things will make companies discover new business models, by developing new new product and service hybrids, capable of generating fresh revenue streams. According to the cited report, the industrial IoT will promote the emergence of the "outcome economy". What this means is that companies will shift from selling products to delivering measurable outcomes. You will start paying for a service instead of paying for a product. The following video, done by the World Economic Forum, provides  an excellent summary on the impact of the Industrial IoT in businesses:
While some innovative companies like this are getting ahead and embracing the Industrial Internet of Things, others are struggling to do so. Many are not yet ready and there are frequent reports that leaders do not understand the benefits, business models and implications. Of course, without a leader who understands and sees a vision for the future, it is unlikely that technology is to be adopted. Accenture reports that only seven per cent have a "comprehensive strategy with investments to match". This means that commitment to the Industrial Internet of Things is thus far fairly low in organisations.
One area of study has been how ready countries are for the Industrial Internet of Things. A ranking of economies has been carried out which measures enabling factors for the Internet of Things. The enabling factors are outlined as being reliable business and finance, education, good governance and a healthy network of suppliers. This has demonstrated that those countries in the lead are the USA, Switzerland and the Scandinavian countries as well as the Netherlands. Countries doing less well include Brazil, India, Russia, Spain and Italy. Those that fare the least well of all are those that already have poor economies that do not perform very well.
One of the natural fears of the Industrial Internet of Things is that people will lose their jobs, as machines start to take them over. According to Accenture in most cases it seems that this fear is unfounded. Business leaders included in the study in 87 per cent of cases believed that the Industrial Internet of Things would not lead to the loss of jobs but the gain of jobs. What kind of jobs are those is here the main question. if on one hand those jobs gained will be more interesting, and jobs lost will be those that are mundane and can be performed automatically, what will those less skilled people do ? Leaders also envisage the possibility for more flexible workplaces and decentralisation to better meet the needs of a Millennial workforce.
All of this will not be achieved if no effort is expended. There are various areas that need to be tackled with the Industrial Internet of Things for success to be achieved, and government has a role to play. The first is reviewing and amending industry models to look at how companies can achieve the most from the technologies. The second is finding ways that businesses can capitalise on the value of data and how sharing it through the value chain can add value. The third, which has already been alluded to is preparing for the future of work, to understand the skill and job mix needed in the future, and being ready to meet those needs.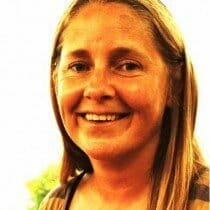 Paula Newton is a business writer, editor and management consultant with extensive experience writing and consulting for both start-ups and long established companies. She has ten years management and leadership experience gained at BSkyB in London and Viva Travel Guides in Quito, Ecuador, giving her a depth of insight into innovation in international business. With an MBA from the University of Hull and many years of experience running her own business consultancy, Paula's background allows her to connect with a diverse range of clients, including cutting edge technology and web-based start-ups but also multinationals in need of assistance. Paula has played a defining role in shaping organizational strategy for a wide range of different organizations, including for-profit, NGOs and charities. Paula has also served on the Board of Directors for the South American Explorers Club in Quito, Ecuador.