"The Superior Man Understands What is Right, The Inferior Man Understands What Will Sell. Leadership is based on Doing What's Right".
Not all leaders are created equal. Lots of people in the workplace can probably spot a bad boss a mile away. Common traits are a lack of vision, and the inability to inspire teams. And then there is taking credit for the work that you have done, which often leads to staff being demoralized. Your Boss's job is to align as closely as possible the company around pre-agreed achievable vision. Whether or not they actually managed to achieve this depends on the simple things such as character and integrity. A great boss who is switched on, will not only empower staff but to mentor and capitalize on your strengths.
There are many authorities and many books on leadership and management. But every now and then a book will rise up the charts against overwhelming odds simply because it has a great story to tell. The BossHole Effect, describes the negative impact that bad bosses have on our lives and then offers a practical set of simple strategies that anyone can follow to become a great boss or simply lead a successful team. This powerful story resonates with anyone who has ever suffered at the feet of a 'BossHole'.
Gallup, in their state of the American workplace research paper examined employee engagement insights for US business leaders. This latest report, provides insights into what leaders can do to improve employee engagement and performance in their companies. It includes an overview of the trend in U.S. Employee engagement, a look at the impact of engagement on organizational and individual performance, information about how companies can accelerate employee engagement, and an examination of engagement across different segments of the U.S. Working population.
Gallup has found that Managers and Leaders play a critical role in business, and that Engagement makes a difference to the bottom line. If you can claim the title of being a good manager, who focuses regularly on your employees' strengths, then you are empowered to eliminate active disengagement and improve the profitability of your firm. With so much at stake and the effects of bad boss behavior  definitely demoralizing employees, the BossHole effect, written by Dr Greg L Allston, teaches readers how to transcend The Bosshole Effect and be the type of person who inspires effectiveness, productivity, and success.
Stephanie Taylor Christensen, a Forbes contributor, has some ideal advice to spot a bad boss during the interview, by watching out for pronoun usage. Citing performance consultant John Brubaker she says that the best thing to look for is in 'pronoun choice in the context that it is used'. In other words if your interviewer uses the term "you" in communicating negative information, that person is unlikely to become a mentor. If your boss uses the word "I" to describe the company and Department success, then that is possibly a red flag. If the word "we" is used, with regards to challenges, it could be an indicator, that the person regularly deflects responsibility and seeks to allocate blame on others.
I'm sure a lot of this will seem familiar to a lot of people, perhaps the real problem is that many people who find themselves in the role of the leader, can't comprehend that many employees don't come self-motivated. Those that are will always be in the minority, so it is in fact the bosses role to motivate their employees. Not everyone gets this. So with the year end fast approaching, perhaps you can subtly help you Boss become better, by making sure he/she gets the ideal 'Christmas present'.  You will be playing your part to help reduce the knock-on effects of bad leadership, which in the worst-case scenarios can end up being quite catastrophic.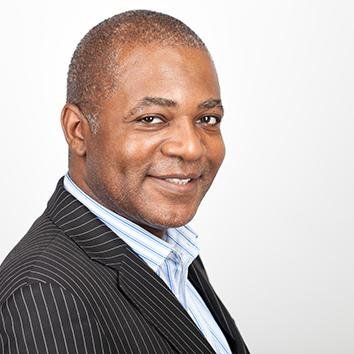 Hayden Richards is Contributor of IntelligentHQ. He specialises in finance, trading, investment, and technology, with expertise in both buy-side, sell-side. Contributing and advising various global corporations, Hayden is a thought leader, researching on global regulatory subjects, digital, social media strategies and new trends for Businesses, Capital Markets and Financial Services.
Aside from the articles, interviews and content he writes for IntelligentHQ, Hayden is also a content curator for capital markets, analytic platforms and business industry emerging trends. An avid new media explorer Hayden is driven by a passion for business development, innovation, social business, Tech Trading, payments and eCommerce. A native Trinidadian, Hayden is also a veteran, having served with the Royal Air Force Reserves for the past 10 years.
Follow Hayden on Twitter @HaydenARichards, linkedin.com/haydenhrichards and http://www.scoop.it/u/hayden-richards