Singapore appears to be in the year 2119, but the rest of the globe is in 2019. To accurately portray Singapore's aspiration to become a smart nation, the city's sci-fi perspectives are the appropriate choice. People around the world mistakenly believe that China, Japan, or the United States are leading the way in technological advancement. Singapore, on the other hand, is the most futuristic location where technical discoveries occur as frequently as London's rains. China's city-state is making strides toward becoming Asia's technological hub. In order to prove Singapore's status as a smart city, here are seven technological breakthroughs. Here are more explanations about technology innovations in Singapore .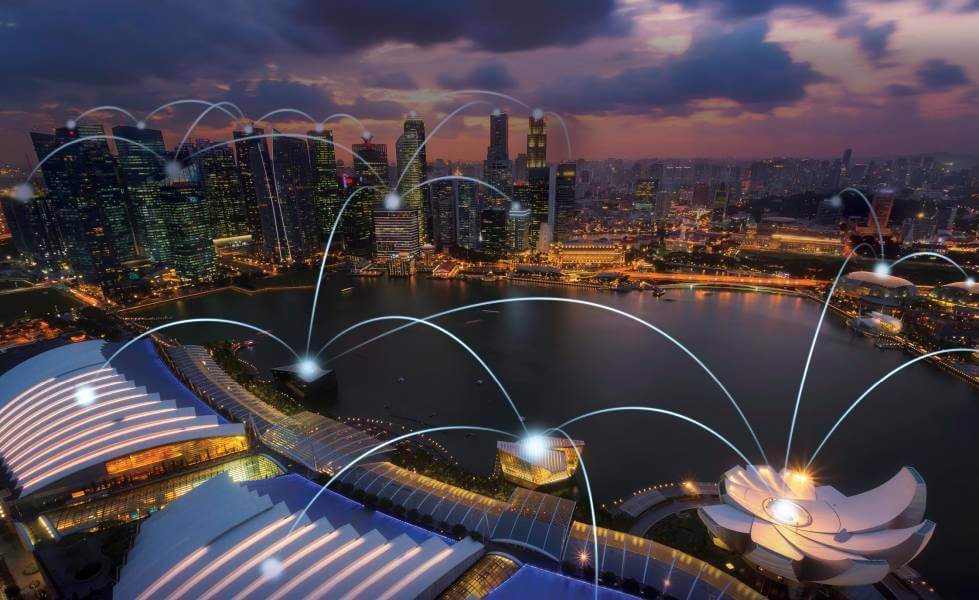 Self-driving Cars
The idea of self-driving automobiles has fascinated sci-fi fans for decades. The world's first autonomous taxi system is coming to Singapore, and it will make this dream a reality. Seeing no driver in a car could be strange for a foreigner. However, the population of Singapore is gradually becoming accustomed to this modern marvel. People will soon be able to reserve autonomous automobiles through their smartphones. In addition, autonomous buses are expected to be on the road by 2022, according to the government. In regions like Punggol, Jurong, and Tengah, those cars will become an integral part of the streets and public transportation. The development of Singapore's infrastructure and its status as a smart city will be greatly aided by the introduction of self-driving automobiles.
Suggested Post: Newest Plumbing Technology 2022
Hiring Robotic Police
In spite of Singapore having some of the lowest crime rates in the world, the introduction of new technologies in law enforcement makes things more difficult for criminals.
Air searches with specialised drones were first carried out by the Singapore Police Force last year. Quadcopters may soar up to 60 feet in the air. A strong siren and a searchlight ten times more powerful than automobile headlights were installed by engineers. For public events, robots are also patrolling the ground to ensure the safety of the public. They are entirely self-sufficient and follow predetermined routes. Remote surveillance is possible thanks to the cameras that are built into robots.
Smart streets
Singapore is now building lamp posts that can illuminate the city's streets while also illuminating the city's future technology advancements. Sensors and analytic systems are built into the new lighting. Sensors will allow us to keep tabs on such variables as temperature, rainfall, and humidity levels. In addition, sensors will detect strong noises, such as screams or a car accident. In addition, in order to increase street safety in Singapore, the lamps will be fitted with facial recognition sensors.
Online Gambling
Gambling providers are not permitted within Singapore's borders. In fact, gambling and its ancillary activities are viewed as unlawful in Singapore as a whole. However, Singaporeans can still access offshore online casinos without breaking any specific laws, since their rule does not state anything about the online use of casino companies which are regulated abroad. This means that Singapore has access to the best options available for the most popular, trustworthy online casino websites in the world.
There may be some difficulty in finding the location of the live dealers for those who enjoy gambling in person. Foreigners, on the other hand, have some good news. In Singapore, foreigners can play casino games in any area of the city. Unlike locals, who must pay hefty fees to enter a casino, tourists don't have to worry about this. As if that wasn't good enough, Singaporeans can still place bets online. This article aims to assist you identify the best and most suitable online casino Singapore has to offer by breaking down the complexity of the industry.
Smart Living in Singapore
The HDB Smart-Enabled Home Initiative is a cornerstone of Singapore's vision for the future, and it aims to improve daily life by making homes smarter and cooler. Every Singaporean's house may now be made smarter with the addition of smart devices and applications. It is possible to save money on your energy bills by using a utilities management system in addition to helping you keep calm and ensure that the tap or light has been switched off. Sensors and alarms can also be used to monitor the well-being of elderly relatives who are left alone at home. People will soon have self-sufficient houses thanks to the rapid advancement of smart home technologies.
Non-Cash Transactions
Comfort is an essential component of smart living. In order to eliminate the hassle of carrying cash and waiting in long ATM lines, Singapore is implementing a new system of cashless payments. Singaporeans can now use their cellphones to pay for food and merchandise in restaurants and retail establishments that accept QR codes. NETSPay, OCBC Pay Anyone, and UOB Mighty are just a few of the bank wallet apps that accept payments.
People will gradually abandon carrying cash as cashless purchases become more common. E-payments are predicted to eliminate cash-based criminal transactions as well as put muggers out of business after a few years. Payments made using e-wallets and other electronic means are now commonplace in the United States. Singapore is one step closer to being a cashless society as a result of this practice.
Bringing Virtual Reality Into the Picture
Smart city concepts must include virtual reality (VR) and augmented reality (AR), two of today's most prominent technology trends (AR).
Businesses may now interact with their customers via their products using augmented reality, which merges the virtual and real worlds. Using a smartphone as a mirror, any Singaporean may now put on clothes, make-up, and even furnishings for their houses.
Virtual Singapore is one of the most ambitious VR projects. As a result, a computerised three-dimensional representation of the city will be created. With the cooperation of Singapore's government, businesses, and researchers, this initiative will become a testbed for the development of a more robust and intelligent city.
Additionally, virtual reality presents a wide range of entertainment possibilities. Companies that specialise in virtual reality development have their origins in Singapore. They believe in the potential of virtual reality and are already enthralling gamers with novel gameplay.

Founder Dinis Guarda
IntelligentHQ Your New Business Network.
IntelligentHQ is a Business network and an expert source for finance, capital markets and intelligence for thousands of global business professionals, startups, and companies.
We exist at the point of intersection between technology, social media, finance and innovation.
IntelligentHQ leverages innovation and scale of social digital technology, analytics, news and distribution to create an unparalleled, full digital medium and social business network spectrum.
IntelligentHQ is working hard, to become a trusted, and indispensable source of business news and analytics, within financial services and its associated supply chains and ecosystems.