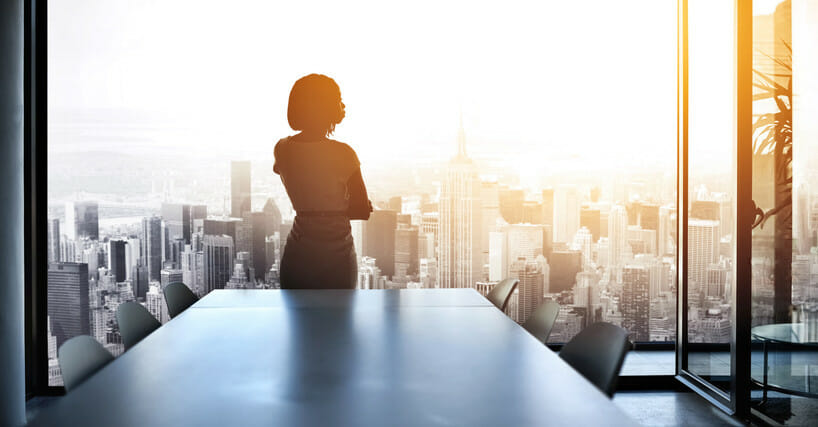 Innvotec is launching the Female Ventures Fund, which is aimed at retail investors and high-net worths, with a mission not only to tackle the industry trend of only 1% VC funding going to female entrepreneurs, but to get more women, specifically, investing. With the current state of the economy, and women with more disposable income than ever before, it just makes sense that business and investment should be all guns blazing regardless of gender. 
Less than 1% of VC investment goes to all-female founded enterprises. The FVF aims to tackle this funding gap by focussing on carefully selected, early-stage businesses founded and co-founded by women. Innvotec will provide initial capital, followed by further financial and advisory support to further development after the early stages and beyond. It will focus on capital growth in the long term, making the journey with its portfolio companies over a period of typically 10-12 years, supporting the entrepreneurs from origination to establishment and beyond.
As an (S)EIS open-ended fund, the FVF was created with the express intention of also encouraging more female investors into the VC space. It is aimed at retail investors as well as high-net worth individuals.
The FVF Advisory Board is led by Lesley Gregory, an experienced corporate lawyer and the Chair of law firm, Memery Crystal. Lesley specialises in flotations and secondary capital raising, as well as advising growth companies on alternative forms of raising finance.  One of only two lawyers (and the only woman) ranked as an Eminent Practitioner for AIM companies by Chambers UK, Lesley is also one of only a handful of women top-ranked for Corporate and M&A: Mid-Market.
Lesley was previously an advisory board member for E2E Exchange, an established community of over 25,000 entrepreneurs and investors, which brings its members together from across 51 sectors and provides entrepreneurs with support, networking, and access to mentors and inspirational speakers. She also founded Memery Crystal's successful female entrepreneurs' Women In Business network.
Lesley Gregory, Chair of the FVF's Advisory Board, said: "For every £1 of venture capital investment in the UK, all-female founder teams get less than 1p, while all-male founder teams get 89p. This statistic is not new and yet it is, nevertheless, staggering to me. What is more obvious is that it must be addressed. In my profession, I come across a wide range of female entrepreneurs who have solid business models and yet don't receive the funding they need. We want to change that. The FVF model will provide, not only funding, but also, support in critical drivers of VC success – networking, negotiation, business planning and mentoring."
"As well as investing in female-led businesses, the fund is designed to encourage more women to become investors and back female led businesses."
The FVF portfolio will be sector agnostic and initially will be comprised of companies selected from Innvotec's existing portfolio, which contains more than 35 female-founded companies, including:
· The Worldness: an e-commerce platform of customisable solutions for retailers getting back on their feet following the COVID-19 lockdown
· TRUEinvivo: a cancer research firm which has developed an automatic calculation system for administering appropriate drug dosage during radiotherapy.
· U-Floor Technologies: a Greentech company that produces an IoT-enabled smart home solution to tackle fuel poverty and climate change
· Green Sea Guard: a shipping emissions monitoring system, with a mission to drive down the maritime industry's impact on the global climate
· Tengri: the producer of Noble Yarns® and fabrics, pioneering ancient natural fibres, sustainably sourced with transparent supply chain provenance from remote parts of the world
· Compare Ethics: a marketplace for sustainable fashion brands which prioritise fair wages, treatment of animals and the environment
The fund is managed by London-based Innvotec, an independent AIFM that already has 25% of its portfolio dedicated to female-led companies, more than double the industry average of 12%. One of the UK's longest established and independent firms, Innvotec focusses on private equity and capital appreciation.
Lesley added: "I've known the new management team at Innvotec for a number of years. Innvotec have  experience in selecting and successfully aiding female entrepreneurs, and coupled with our Advisory Board, which is comprised of female Founders, CEOs, Chairs and Board members from across the sectors of corporate finance, investment, fashion, technology and real estate, who are all passionate about helping female entrepreneurs to flourish, I think we can do great things with this new fund."
Amir Kazmi, CEO of Innvotec, said: "We're extremely pleased to launch this fund with such a prestigious advisory board – it has been a long time in the making. The fund is very well-positioned to assist growth in the medium to long term by providing expert advice alongside new equity. The objective is to maximise returns, achieving significant capital gains across the portfolio and, ultimately, make a positive, measurable social impact."
About the Female Ventures Fund
The Female Ventures Fund is an (S)EIS fund focused on growth in the long term. Created to invest exclusively in female founded or co-founded enterprises, the investment team is dedicated to providing financial and advisory support to start-up and early stage businesses over a period of typically 10-12 years.
The FVF Advisory Board is made up of high-profile female leaders, including:
· Andrea Barry, Non-Executive Director and Operational Chair for Namibia's Pupkewitz Group;
· Ciedic Chan, Founding partner of Arax Properties, a pan-European commercial real estate investment and asset management company with in excess of €2bn assets under management;
· Isabelle Harvie Watt, Co-founder of the Cultus Group, a strategic growth advisory firm for fashion brands;
· Ashley Zumwalt-Forbes, Harvard graduate and Founder of copper, nickel and cobalt mining company Black Mountain Metals.
· Karen Clarke, Board advisor and Chair with over 30 years' international experience in financial markets. Co-founder and previously CEO of Emerging Markets investment firm Verno Group.
Liz Bowman, Board Adviser with over 20 years' experience investing in, developing and operating SMEs across a broad range of industries. Specialist in corporate finance and due diligence for companies at the critical stages of Initial Public Offerings or M&A.
The Board will actively assist the Innvotec investment team in sourcing investment opportunities and provide mentoring and other advisory support to the portfolio companies.
About Innvotec
Innvotec launched its first Fund in 1988 and is now in its fourth decade of venture investing into emerging private companies via both tax-efficient funds and Limited Partnerships,.
The firm has been authorised and regulated, from its founding and is MiFID compliant.
An extensive and enviable suite of regulated permissions means Innvotec is a self-contained entity with no need to outsource, resulting in lower charges to investors.
Innvotec launched its first tax-efficient Fund over a decade ago and continues to see the private investor as integral to its business development, alongside the institutions and family offices committing to its Limited Partnerships.
With a diversified and international shareholder base of individuals, family offices and "strategic" investors, Innvotec has a breadth of experience and resource on which to call that it can introduce to portfolio companies.
Innvotec has no restriction on the types of Fund it can raise and manage, nor a specific sector focus. Where appropriate, such Funds will provide additional support to the more advanced companies within the tax-efficient portfolios.
Within Innvotec, and its network, is a team experienced in the investment process and possessing in-depth sector knowledge. Having founded and built companies themselves, senior management can empathise with entrepreneurs and understand the issues they face in developing their businesses.
Innvotec has resources dedicated to managing portfolio companies post funding and separate dedicated resources tasked with identifying and pursuing new investment opportunities.

Founder Dinis Guarda
IntelligentHQ Your New Business Network.
IntelligentHQ is a Business network and an expert source for finance, capital markets and intelligence for thousands of global business professionals, startups, and companies.
We exist at the point of intersection between technology, social media, finance and innovation.
IntelligentHQ leverages innovation and scale of social digital technology, analytics, news and distribution to create an unparalleled, full digital medium and social business network spectrum.
IntelligentHQ is working hard, to become a trusted, and indispensable source of business news and analytics, within financial services and its associated supply chains and ecosystems.