Tech, Social Impact And Equality: Global Thought Leader Prof. Lisa Short At Dinis Guarda Podcast
A thought leader and a preeminent authority, Professor Lisa Short has led multiple frontiers in digital technology systems, design thinking, education, and removing disparities. On the latest episode of citiesabc's podcast with Dinis Guarda, Prof. Short shares some inspiring insights of her journey through business and technology and spreading empowerment across the globe.
Professor Short began her career with a small business, after her early education in accounting and financial management. This initial venture helped her understand the importance of building relationships and establishing an ecosystem for a business to thrive. Over the course of her entire career of 35 years, Prof. Short has been able to bring a transformational change using powerful technologies like blockchain, cryptocurrencies, AI, and IoT.
"Technology is not about technology, it's about making the lives of people better, businesses better, more profitable, better jobs, and better, healthier, and more productive people", she tells Dinis.
She was granted her professorship from the University of South Africa, for her years of dedication and hard work in bridging education, technology, and business. She explains to Dinis that it is her driving passion for technology, and establishing its relevance in business and other fields. She states, "I'm a rogue academic, really, that likes to drag an academic world that is sitting 30-50 years behind the rest of the development of the world and drag it to the table of innovation, and get them to connect with industry". She is currently associated with the Global Market Acceleration program by La Trobe University in Melbourne, where she is the Adjunct Professor. This industry-led program intends to bring together industry experts worldwide, and facilitate the acceleration of businesses to the international markets.
---
More Interviews
James Zhang, CEO The Concept Art House – Games, Art And NFTs
Adam Hollander, Serial Entrepreneur, Pack Leader at Hungry Wolves – NFT, Gamification
Interview with Rishi Kapoor, Founder & CEO of paus.tv – The Revolutionary Streaming Platform For Independent Creators
Interview Kireet Khurana, Filmmaker & Creator Of Animation Film "Toonpur Ka Superhero" – Homelessness In India: The "Invisible Visible"
Pedro Gadanho – Architecture, Arts, Cities & Society – Former MoMA & MAAT Curator, Architect
Susan Oh, Future of AI, Blockchain; Blockchain For Impact Global Summit @ UN HQ, Top 10 Frontier Women in Digital
---
Halfway through the interview, both experts reached a tipping point when Dinis asked her about her work in Africa and in EdTech, and how she took technology as leverage and made impactful moves in various fields.
"I'm called a design ecosystem thinker. I look at the touchpoints, look to see the weaknesses, and look to see how we can improve those connections. That's where I see myself as sitting between these two worlds of frontier technologies and businesses."
With podcast as the medium, she pointedly drew attention to the inconsistencies and disparities amongst the systems around the world. Social, economic, and gender-based inequalities that exist worldwide are her areas of concern that can use technology to bring awareness and sustainability.
Being part of some of the outstanding projects like Social Impact Exchange, Prof. Short has utilised her acumen to benchmark some of the most remarkable principles in making a social impact.  "Work in the humanitarian space is really the driver for me because this is about people, and how we can empower them so that everybody has something- access to resources, to live in a safe environment, etc.". Prof. Short is applying similar principles while working for the Ukraine Development Impact Bond.
Giving examples of her work for African women in agriculture, she explains that technology can empower women and businesses to achieve some of the most unimagined heights of growth and prosperity. It is her firm belief that it is high time that the technologies that are meant to benefit all must be accessible to all. She emphasises, "We are in such a rapid rate of change now, we are talking about smart cities. It's so critical at this point that we have level playing fields of conversation. It's not just about ROI, this is about a world moving forward".  
Dinis was appalled when Prof. Short revealed the disturbing statistics about gender bias in business and entrepreneurship. She emphasised that much of the resources could be redirected by shunning the biases for making a thriving ecosystem for all.
However, she is optimistic about the current situation and spreads a very positive light on the grim situation, "I don't say we can't make a change, we can. But, we have to be honest about what we see. We've been talking about Smart Cities, it's a social contract. It's not about the technologies, because technologies haven't created that inequity, we have, people have. We can use these technologies to empower us".
About citiesabc.com
https://www.citiesabc.com/​​​​​​​​​​​
https://twitter.com/citiesabc__​​​​​​
About openbusinesscouncil.org
https://www.openbusinesscouncil.org/
4IR: AI Blockchain Fintech IoT Reinventing a Nation by Dinis Guarda and Rais Hussin (4irbook.com)
Dinis Guarda citiesabc openbusinesscouncil Series is also available as podcast on
Apple Podcasts: https://podcasts.apple.com/us/podcast/dinis-guarda-citiesabc-openbusinesscouncil-series/id1510330391
On Spotify: https://open.spotify.com/show/1vA8KaDaRpJ0mAfpNbfTSF?si=H_WngL4RSOyu1W7VAmM41w&dl_branch=1
Google Podcasts: https://podcasts.google.com/feed/aHR0cHM6Ly9mZWVkcy5idXp6c3Byb3V0LmNvbS8xMDMyMzg4LnJzcw==
Amazon Music: https://music.amazon.com/podcasts/953a5156-823c-4e86-baeb-4fda1128e44c/DINIS-GUARDA-CITIESABC-OPENBUSINESSCOUNCIL-SERIES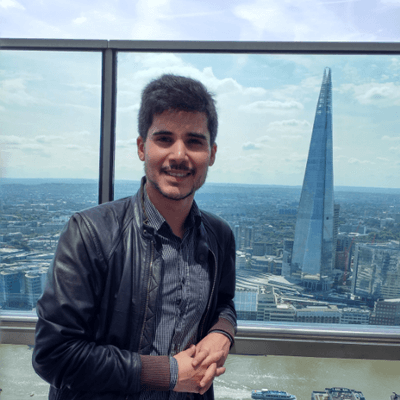 Hernaldo Turrillo is a writer and author specialised in innovation, AI, DLT, SMEs, trading, investing and new trends in technology and business. He has been working for ztudium group since 2017. He is the editor of openbusinesscouncil.org, tradersdna.com, hedgethink.com, and writes regularly for intelligenthq.com, socialmediacouncil.eu. Hernaldo was born in Spain and finally settled in London, United Kingdom, after a few years of personal growth. Hernaldo finished his Journalism bachelor degree in the University of Seville, Spain, and began working as reporter in the newspaper, Europa Sur, writing about Politics and Society. He also worked as community manager and marketing advisor in Los Barrios, Spain. Innovation, technology, politics and economy are his main interests, with special focus on new trends and ethical projects. He enjoys finding himself getting lost in words, explaining what he understands from the world and helping others. Besides a journalist, he is also a thinker and proactive in digital transformation strategies. Knowledge and ideas have no limits.