New Bank of England Governor Mark Carney, has declared that the UK economic recovery will continue to occur on a measured baisis, and certainly not in rapid spurts. The UK big banks have responded by rebuffing elements of his £90m loan strategy. The other day, Mr Carney confirmed that banks which were able to satisfy regulators that they had adequate core capital would be permitted to hold lower liquidity buffers than their peers. The BOE estimates that when all the country's eight largest banks  are able to meet these standards, it would inject an additional £90bn of potential funding in the economy. That cash injection, should it materialise would certainly play a part in boosting the UK's startup ecosystem.
As Mark Carney gave his maiden speech, Powa Technologies CEO Dan Wagner offered his insight into what the business community would like to hear from the new Governor of the Bank of England.  Dan was one of the first British-based Internet entrepreneurs, having founded M.A.I.D (Marketing Analysis & Information Database) in 1984, a company which provided online information services. He was chosen by the World Economic Forum as a Global Leader of Tomorrow in 1997, and awarded Ernst and Young Entrepreneur of the Year 1998.
Wagner is now often asked to comment on current events in IT and web related activities.
Wagner commented that he would like to see the foundations laid down to help the investment community support entrepreneurial talent in the UK. "We have some fantastic, inspirational entrepreneurs who start great businesses, but unfortunately many of them have to go abroad to get the funding they need to grow and succeed and that is a shame. Britain has great innovation across all areas and it needs to be nurtured and supported because it will be the lifeblood for the return of economic strength."
According to Dan Wagner the small business and start-ups sector needs targeted tax incentives for investment. "We need to see real momentum behind encouraging start-ups and small businesses to grow further and faster, this will allow more exports and more jobs to be created. I would like to see capital gains tax completely removed from the funding of start-up businesses. Any funds that are invested to create opportunities and jobs should see a full capital and profit return because of the great risks involved. This would be a political saviour. Small businesses represent 50% of the economy and its new small businesses that will drive future economic growth." 
As a visionary technology entrepreneur himself, Dan Wagner sees the UK's knack for innovation as the driving force for economic growth. "We have fantastic innovation here in the UK. We invented the World Wide Web and we should be a global leader in technology. We need to fund the start-ups and provide the right environment so investors who have earned their money and paid their taxes can risk an investment in a speculative start-up behind an entrepreneur they think might succeed. If they do this they don't want to see their one successful investment out of the ten they have made get taxed at 30%. It doesn't seem right."
Speaking to business leaders in Nottingham, Carney announced the £90bn loosening of liquidity requirements on banks, in a bid to free up lending to businesses and consumers. "The Bank of England's task now is to secure the fledgling recovery, to allow it to develop into a period of sustained and robust growth," he said.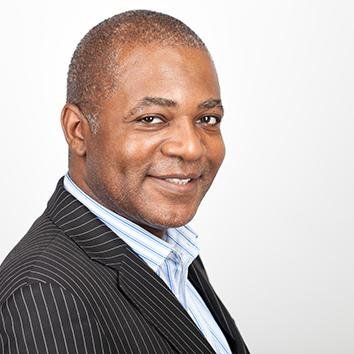 Hayden Richards is Contributor of IntelligentHQ. He specialises in finance, trading, investment, and technology, with expertise in both buy-side, sell-side. Contributing and advising various global corporations, Hayden is a thought leader, researching on global regulatory subjects, digital, social media strategies and new trends for Businesses, Capital Markets and Financial Services.
Aside from the articles, interviews and content he writes for IntelligentHQ, Hayden is also a content curator for capital markets, analytic platforms and business industry emerging trends. An avid new media explorer Hayden is driven by a passion for business development, innovation, social business, Tech Trading, payments and eCommerce. A native Trinidadian, Hayden is also a veteran, having served with the Royal Air Force Reserves for the past 10 years.
Follow Hayden on Twitter @HaydenARichards, linkedin.com/haydenhrichards and http://www.scoop.it/u/hayden-richards