The term "social business" these days, is used describe a forward thinking firms's use of any or all of the following elements; Consumer-based social media and networks (for example, blogs, Twitter, Facebook, Google+, YouTube, SlideShare), Social software for enterprise use, and Data derived from social media and technologies. Social Business is also tipped to be the next big media darling, after the current hype of big data, the cloud and mobile.
Beverly Macy CEO of Gravity Summit LLC and the host of Social Media Radio in a Huffingtonpost article puts it this way:
"Social business should be thought of in two ways:
1. External facing social business would include Corporate Communications, Customer Relationship Management, Public Relations, Marketing Communications, Branding, Reputation Management.
2. Internal facing social business would include all the high performance, collaborative and knowledge management processes that are traditionally found on the corporate Intranet".
Social business study by Deloitte University Press
Brian Solis in a featured Linkedin post says There's a difference between a social media and social business strategy. He describes Altimeter's definition of a successful Social Business Strategy 'is one that aligns with the strategic business goals and has alignment and support throughout the organization'. A strategic social business roadmap looks out 3 years and aligns business goals with social media initiatives across the organization.
He then goes on to list the 7 Success Factors of social business strategy:
 Define the overall business goals.
 Establish the long-term vision.
 Ensure executive support.
 Define the strategy roadmap and identify initiatives.
 Establish governance and guidelines.
 Secure staff, resources, and funding.
 Invest in technology platforms that support the greater vision and objectives
Writing about the 'evolution of the brand' Roope Heinilä  makes the point that Social media has since made its way into HR and other organizational functions as they all attempt to leverage the company follower base for employer branding, recruiting, and communications purposes. The rise of LinkedIn and Twitter are a clear example of this, he says as people realize that their social media use has become an important part of their personal and professional brand.
"Social business is the next logical step in this evolution. This includes using social tools in different functions inside the organization and bringing back the personal aspect of word of mouth by getting employees involved. Social media was originally built around people and their relationships, which is exactly why employees play a key role in the social business transformation process. The employees' impact on their employer's brand is growing increasingly important as they communicate with their networks on a personal as well as a professional level."
For futher reading: The Second Phase of Social Business Evolution – exploreB2B
image credit:dupress.com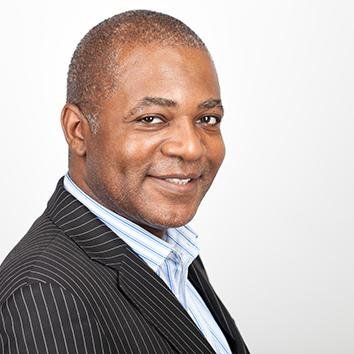 Hayden Richards is Contributor of IntelligentHQ. He specialises in finance, trading, investment, and technology, with expertise in both buy-side, sell-side. Contributing and advising various global corporations, Hayden is a thought leader, researching on global regulatory subjects, digital, social media strategies and new trends for Businesses, Capital Markets and Financial Services.
Aside from the articles, interviews and content he writes for IntelligentHQ, Hayden is also a content curator for capital markets, analytic platforms and business industry emerging trends. An avid new media explorer Hayden is driven by a passion for business development, innovation, social business, Tech Trading, payments and eCommerce. A native Trinidadian, Hayden is also a veteran, having served with the Royal Air Force Reserves for the past 10 years.
Follow Hayden on Twitter @HaydenARichards, linkedin.com/haydenhrichards and http://www.scoop.it/u/hayden-richards