Guide to the new SEO Total Internet Optimisation, by Intelligenthq
Guide To the New SEO – Total Internet Optimisation Part 1
Forget SEO And Embrace TIO – Total Internet Optimisation
This is the first part of a series of articles that reflect how search engine optimisation has been changing. The guide describes a more powerful way of looking at this online marketing discipline and it introduces a approach to internet optimization entitling it "Total Internet Optimisation (TIO).
Introduction
With more than 460 Million Connected Devices and around 1 billion websites creating this very holistic thing we call Internet, SEO is more critical for the success of any business strategy than ever. SEO is becoming increasingly TIO – Total Internet Optimisation. SEO – an acronym for search engine optimisation, as everyone knows – is now experiencing a profound revolution, as in order to be effective, it needs to be much more than just optimisation for search engines.
The Internet reached 1 billion websites in September of 2014, a milestone confirmed by NetCraft in its October 2014 Web Server Survey, with a tweet from the inventor of the World Wide Web, Tim Berners-Lee. The number of websites in the world has subsequently declined, reverting back to a level below 1 billion.
Search Engine Optimisation is now absolutely crucial to any website, having to live in the midst of a global internet made up with an overwhelming number of websites. But nowadays, you need to master not only search but mobile, social media and app optimisation if you want to truly optimise your digital presence. As search becomes less of a monopoly to get traffic you have to rely in both Google and Facebook (or at least one of them) as these are the main drivers of traffic. It is important to look as well with Twitter, LinkedIn, Google+, Instagram, Pinterest and if you have enough resources, don't forget Reddit of StumbleUpon.
The challenge for the SEO industry (or to anyone running a website) is how to create and integrate a strong digital strategy in a multiple fragmented Internet that works in various verticals. Those verticals are:
Search;
Social media;
Mobile;
Apps;
Browsers;
Specific platforms such as iTunes, Amazon and so forth.
SEO on page and Off page
In this admirable world of a fast changing Internet the critical element is to get a strong technical set up and use a technology that is responsive, plus being sure you keep updating your digital footprint. Thus, the challenge is to optimise across the board – optimise the total internet own and earn media that you manage, and increasingly relate it with your media buying. For your media buying you can do it on a small scale, using Fiverr or any crowdsourced platform.
Any marketer, growth-hacker and/or SEO expert need to bear in mind that the digital media landscape is an increasingly complex ecosystem. With new fast changing and disruptive channels, media and technology popping up every month, sometimes every week, the web is getting more complex and fragmented.
The most critical component of digital success in today's marketing, particularly with the SEO – technical, strategical and holistic – universe is to have a focus and cohesive strategy – a theoretical (and technical) framework that makes sense of every marketing tool, platform, activity executed by a given brand, and provides an architecture for measurement and optimization of every activity.
One needs to have a holistic approach of good practices, a correct set up for the technical part of a website and how it integrates with strategy and content. There are a lot of names for SEO but ultimately it is about good practices that have to do with consistency and ethical best practice.
In order to have the right implementation of a SEO or TIO any business has to do their homework first. That homework is about the setting the goals and purposes of your business. It has to do with what is required to reach people and how to improve the technology, the CMS (content management system).It is important to manage the SEO dialogue between the technical features of your website / platform and the business and content requirements. With the proper approach, you will have the proper ROI (return on investment).
What are the critical elements in SEO Total Internet Optimisation?
I went through a checklist that intends to nail the most important things for the SEO performance of any given responsive website. This does not attempt to tackle bespoke areas of website optimisation that relate to business specific commercial goals.
You may have more detailed needs for mobile apps and specific elements such as Google Webmaster Tools optimisation, Sitemap (e.g. separate news sitemap) that will need thorough mapping and efforts. My recommendation is holistic and with a focus to do a good homework and research and make sure you have the essentials covered and then work with an SEO / Social Media specialist (in-house or outsourced) to overlay the correct detailed project management.
Remember as well that TIO – SEO and Social are working together having a double effect on each other. Plus Facebook, LinkedIn, Instagram, Pinterest and especially Twitter (and even Stumbleupon) are all search engines on their own. These are driven by the social graph data and sponsored and indexed by Google and by Bing search from Microsoft.
10 key actions to a successful SEO-TIO Infographic by Maria Lusitano
Some key actions to a successful SEO – Total Internet Optisation are the following:
Remarkable Content strategy adapted to your key audience with a special long tail DNA, engaged with a powerful message and distribution strategy;
Make sure this content has a right outreach close to the right audience segment. Ideally with one-to-one outreach, that pays particular attention to influencers. Send emails, ask for retweets, use hashtags.
Coordination between technical/IT/web systems/ editorial team / social media / customer service / sales and customer services team(s). Make sure there is a strong link between a good clean coding and the respective content management;
Make sure you focus on your basic page optimization (CMS / SEO Web Design and special responsive mobile optimisation – use Google Console optimisation).
Effective Calls to Action and Conversion Pages;
Strong off Page Augmentation (SEO Link Building). Links, links, and links with quality;
Social Media presence associated with the website and co-related with the message/ goals you are trying to drive. Promotion done mostly through social media;
Patience and Persistence and updating oneself continuously;
Broadcast your content and pages through strong social media and right syndication platforms;
Crowdsourced – Paid organic amplification. The subject of Crowdsourced organic paid amplification is critical, in the current ecosystem of social media, multi-responsive platforms and permanent growth in the number of websites. Platforms such as Fiverr and PeoplePerHour have been supporting a smoothly SEO amplification for small costs and if well used are very powerful for SEO – TIO efforts.
Here's an additional resource that was shared with us: https://theupperranks.com/blog/organic-search-traffic/
IPS based in global capitals – Guide to the new SEO Total Internet Optimisation, by Intelligenthq
Other parts of this guide:
Guide To the New SEO – Total Internet Optimisation Part 2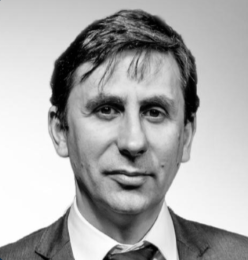 Dinis Guarda is an author, academic, influencer, serial entrepreneur, and leader in 4IR, AI, Fintech, digital transformation, and Blockchain. Dinis has created various companies such as Ztudium tech platform; founder of global digital platform directory openbusinesscouncil.org; digital transformation platform to empower, guide and index cities citiesabc.com and fashion technology platform fashionabc.org. He is also the publisher of intelligenthq.com, hedgethink.com and tradersdna.com. He has been working with the likes of UN / UNITAR, UNESCO, European Space Agency, Davos WEF, Philips, Saxo Bank, Mastercard, Barclays, and governments all over the world.
With over two decades of experience in international business, C-level positions, and digital transformation, Dinis has worked with new tech, cryptocurrencies, driven ICOs, regulation, compliance, and legal international processes, and has created a bank, and been involved in the inception of some of the top 100 digital currencies.
He creates and helps build ventures focused on global growth, 360 digital strategies, sustainable innovation, Blockchain, Fintech, AI and new emerging business models such as ICOs / tokenomics.
Dinis is the founder/CEO of ztudium that manages blocksdna / lifesdna. These products and platforms offer multiple AI P2P, fintech, blockchain, search engine and PaaS solutions in consumer wellness healthcare and life style with a global team of experts and universities.
He is the founder of coinsdna a new swiss regulated, Swiss based, institutional grade token and cryptocurrencies blockchain exchange. He is founder of DragonBloc a blockchain, AI, Fintech fund and co-founder of Freedomee project.
Dinis is the author of various books. He has published different books such "4IR AI Blockchain Fintech IoT Reinventing a Nation", "How Businesses and Governments can Prosper with Fintech, Blockchain and AI?", also the bigger case study and book (400 pages) "Blockchain, AI and Crypto Economics – The Next Tsunami?" last the "Tokenomics and ICOs – How to be good at the new digital world of finance / Crypto" was launched in 2018.
Some of the companies Dinis created or has been involved have reached over 1 USD billions in valuation. Dinis has advised and was responsible for some top financial organisations, 100 cryptocurrencies worldwide and Fortune 500 companies.
Dinis is involved as a strategist, board member and advisor with the payments, lifestyle, blockchain reward community app Glance technologies, for whom he built the blockchain messaging / payment / loyalty software Blockimpact, the seminal Hyperloop Transportations project, Kora, and blockchain cybersecurity Privus.
He is listed in various global fintech, blockchain, AI, social media industry top lists as an influencer in position top 10/20 within 100 rankings: such as Top People In Blockchain | Cointelegraph https://top.cointelegraph.com/ and https://cryptoweekly.co/100/ .
Between 2014 and 2015 he was involved in creating a fabbanking.com a digital bank between Asia and Africa as Chief Commercial Officer and Marketing Officer responsible for all legal, tech and business development. Between 2009 and 2010 he was the founder of one of the world first fintech, social trading platforms tradingfloor.com for Saxo Bank.
He is a shareholder of the fintech social money transfer app Moneymailme and math edutech gamification children's app Gozoa.
He has been a lecturer at Copenhagen Business School, Groupe INSEEC/Monaco University and other leading world universities.