Animation pertains to the illusion of movements created through showing series of still images in swift succession. Graphics and animation software is used in creating impressive animated effects.
Using Animation to Simplify the Complex Ideas
If animation is done thoughtfully and carefully, animation videos can be utilized as a marketing tool to explain, beautify, explain and simplify concepts and ideas. There are instances that it comes in the form of explainer videos. These videos are animated and short explanations of the overall sets of missions and goals. Based on an article on Unbounce, regarding the potential rich value of an explainer video, due to the shortened span of attention online, it is good for businesses and brands to compress their offerings to 60-120 seconds and 150-300 words. This requires the businesses to find the best ways to quickly and convey the benefits of their services and products.
How Animation Simplify Technology
There are ways on how animation simplifies technology, and one of these is creating animated explainer videos. These explainer videos work because:
These videos extract and then display your main message perfectly
The videos allow the audience to come up with the most informed choice
Animations which creates beautiful visuals tend to support your message at lower costs
Animations simplify technology in such a way that animated explainer videos turn confusions into light bulb moments and actions at each stage of the buyers' journey.
If you ask customers to carefully sift through the walls of texts to determine the reasons they need to care about your technology and how you are different, you lose everything. However, you are the most motivated with dozens of browser tabs' disruptive and open notifications-captivating and holding clients' attention that harder.
This is significantly where animated explainer videos also stand out and shine. Watching videos should not feel more like work, and this is passive and entertaining. In 60 to 90 impactful seconds, you will deliver a compelling speech and give your clients a great experience to think of you by and inspire them to take the next steps essentially.
Excellent Animation Technology in Explainer Videos-The Keys for Customers to Understand Your Technology and be triggered to take the Next Steps
Animated explainer video delivers the highlight of your products, your brand, and the sales messages in 60 to 90 captivating seconds. They will go from not knowing you and understanding your technologies and feeling so motivated to take the next steps.
With excellent animation technology present in animated explainer videos, you can reinforce that brand that you have been working hard to build, connect with clients in an emotional level, make complex technologies and topics that are manageable and approachable and motivate more and more customers.
Animated Explainer Video as the Latest Technology Trend in Digital Space
Today, individuals, digital natives, content creators, and businesses are surrounded by the latest trends such as tricks, tips and animated videos which are considered one of the biggest trends in the digital space. There are essential video marketing statistics, training videos and more but more focus is now given to animated explainer videos.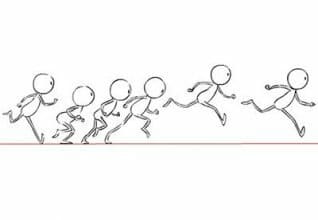 Why Animated Explainer Video?
Contents are all about telling stories and whether these are about your customers, your products or might even be compliance changes, the main goal is to share a message that persuades, convinces and compels the audience to take actions.
However, the stories are just as good as the execution. Take time to think about it. If you have such a great story, but it is poorly delivered, the audience might not end up taking actions.
This is where the animated explainer video can help. Animated videos are engaging and rich mediums that are also easier and cost effective to manage. These videos offer enormous benefits of visual mediums with minimal resource requirements that you may expect.
So why do you need to use animation explainer video in simplifying technology?
These animation explainer videos bring concepts to life
These videos strike the right tones, so you won't have to explain at once
These explainer videos represent your abstract ideas visually since animated explainer videos are more visuals
Animation videos are more psychologically  appealing
Aside from the ones mentioned above, animation explainer videos tend to cut through the digital noises. Content shocks are significant challenges faced by many organizations. However, with the ever-increasing presence of noises on digital space, many content creators strive hard to find a means to differentiate their contents from all else out there.
Animated explainer videos provide the ultimate medium to do that correctly. These videos are versatile and dynamic mediums which can effectively elevate your own unique story to the newest level. These also provide fun and engaging text contents that are not impeded by traditional constraints that surround live actions and upgrade the static infographics to a highly engaging guided tour through quality contents.
So if you want to upgrade your visual contents, make use of the power of animated explainer videos.
Animation Explainers Help Your Reach Your Objectives
With an animated explainer video service like Animation Explainers, you will be able to come up with animated explainer video that will certainly simplify messages and drive the audience to take actions.
This animation explainer video company also simplifies your unique business ideas through excellent video explainer. The packages that they offer are designed to help individuals understand the products, services, concepts, and processes of the business. The company takes pride in having the most talented animators and storytellers that can create a tailored and bespoke explainer video.
This team of professional animators can work closely with clients in developing videos that relate the exciting story. They are trained, experienced and talented in creating contents and videos that will surely enhance customer experience and to benefit the business as well.
You may think that animated explainer video only does simple things, but this is a fantastic tool to be used that simplifies technology and enhance operations. Now is the best time to invest in a bespoke explainer video. Contact the company today and get started with achieving your goals.
This is an article provided by our partners network. It might not necessarily reflect the views or opinions of our editorial team and management.
Contributed content

Founder Dinis Guarda
IntelligentHQ Your New Business Network.
IntelligentHQ is a Business network and an expert source for finance, capital markets and intelligence for thousands of global business professionals, startups, and companies.
We exist at the point of intersection between technology, social media, finance and innovation.
IntelligentHQ leverages innovation and scale of social digital technology, analytics, news and distribution to create an unparalleled, full digital medium and social business network spectrum.
IntelligentHQ is working hard, to become a trusted, and indispensable source of business news and analytics, within financial services and its associated supply chains and ecosystems.