The Nominet Trust: The Leading UK Technology Funder
The Nominet Trust is the leading UK social technology funder. The organisation invests in and supports people that use technology to deal with social challenges that we face in society. To date, since the organisation started in 2009, it has awarded £17 million in grant funding to UK social technology ventures. Nominet Trust ventures hold onto 100% of equity and 100% intellectual property. More than one million has been invested in terms of business support which has included networking, evaluation, mentoring and business planning. This helps organisations to get the best chance of success.
As the Nominet Trust reports:
"More than 50% of ventures are early stage. Through our evaluation process we give ventures the space to test, learn and refine their approach, so they can develop a robust Theory of Change."
One of the reasons that the Nominet Trust has been successful is that it partners with various organisations to help to make sure that its investments have an enhanced impact. The organisation works with others in the private, public and voluntary sectors. Through bringing together people in partnership it has managed to gain an additional £12.5 million of investment from organisations that include Nesta, the Lloyds Banking Group, Big Lottery, The Cabinet Office, Salesforce and others.
Figures from the organisation until the current time show that the Nominet Trust has invested in more than 490 additional ventures and developed funding and incubation models that help organisations to launch and to succeed.
The organisation has also been working on building up knowledge of how success can be achieved in this sector. In particular it carries out research to see where technology has the biggest opportunities for helping to drive social innovation. There are four different areas of research and innovation that are focused on in building up knowledge. These include applying new ideas, creating insight, facilitating invention and addition social or economic value. In particular there is emphasis placed on looking at how social technology innovation has a threefold approach that includes adding value socially, adding value to users and creating financial value. This helps to develop models that will be more likely to drive success for organisations.
The Nominet Trust has supported a lot of different kinds of projects to date. They vary tremendously but all help to solve social problems. One such project supported is that of Illuminatis. The Illuminatis project is an app called "Tell the Doctor". The goal of the app is to allow people with allergy problems to help to keep track of their allergies, through providing them the opportunity to log reactions as they occur. This information can then be reviewed by the doctor when they go to the clinic, providing a much more detailed picture than is perhaps otherwise possible.
A very different project to this is one called Busk which provides a digital toolkit for street performers. One of the problems that buskers face is the move to a cashless society as people carry less cash and so buskers get less as a result. Buskers are considered to have social challenges as they often come from excluded groups. The app carries data that will show to local government the importance socially and economically of busking, to help local authorities to find better ways to help buskers rather than treating them like criminals.
Another medical sector innovation is ChangeAlert which is helpful in letting carers know when they should change an incontinence pad for a patient. This is considered to be important, as it is reported that four million people in the UK suffer from incontinence, and with an aging population this figure is growing. Not changing pads can lead to health problems that impact the NHS.
Meanwhile Musemantik is a music mobile app that helps to improve emotional wellbeing through personalised music therapy which increases positive emotions. This too is considered to be very relevant in today's society, where 20% of British adults are reported to have depression at some point during their lives.
Another excellent example of a project that has been supported is that of classroom content for 3D printers under a project known as I Can Make. This helps children to be able to start getting used to 3D printers, since they will need this information as this is a technology that is likely to be very prevalent by the time they grow up.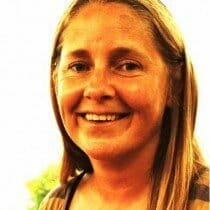 Paula Newton is a business writer, editor and management consultant with extensive experience writing and consulting for both start-ups and long established companies. She has ten years management and leadership experience gained at BSkyB in London and Viva Travel Guides in Quito, Ecuador, giving her a depth of insight into innovation in international business. With an MBA from the University of Hull and many years of experience running her own business consultancy, Paula's background allows her to connect with a diverse range of clients, including cutting edge technology and web-based start-ups but also multinationals in need of assistance. Paula has played a defining role in shaping organizational strategy for a wide range of different organizations, including for-profit, NGOs and charities. Paula has also served on the Board of Directors for the South American Explorers Club in Quito, Ecuador.