Reinventing the Global Fashion Market By Putting Women First: Dana Todd With Dinis Guarda
A 3-time founder and digital innovation pioneer with 20+ years of experience making digital experiences for humans, including a patent for SEO technology, Dana Todd is a personality not to be missed. Currently the CEO of a global fashion marketplace, Balodana, Todd has been a subject matter expert regarding digital business for trade and national press, conferences, academic and legal engagements. As a former CMO, she employs a blend of digital and traditional marketing methods for integrated strategic planning and execution.
Reinventing the Global Fashion Market
In her words, her personal background is centred around the internet and tech. "My background is deep experience in internet & tech, combined with broad marketing and executive skills. I founded three companies and two nonprofits. I have led company departments, global boards, passionate startups and savvy consultancies, solving challenges for dozens of different businesses. I develop teams and inspire them to grow individually and collectively. My leadership style is fun, transparent and strategic. In between startups, I've been a full-time or fractional (interim) Chief Marketing Officer for brands."
Dana Todd has 20+ years of experience as a founder and businesswoman at the forefront of digital innovation. She is currently the founder and CEO of Balodana, the first only marketplace that is exclusively women's made to measure fashions from around the world. Dana Todd founded Balodana in fall 2019 after many years in and out of the corporate world and entrepreneurship. Todd said the freedom of entrepreneurship ultimately led her to pursue this startup, which she hoped can give women greater confidence in their appearance and clothing. But the business doesn't come without challenges. Accessing funding as a woman has been especially difficult, she said.
---
More Interviews
James Zhang, CEO The Concept Art House – Games, Art And NFTs
Adam Hollander, Serial Entrepreneur, Pack Leader at Hungry Wolves – NFT, Gamification
Interview with Rishi Kapoor, Founder & CEO of paus.tv – The Revolutionary Streaming Platform For Independent Creators
Interview Kireet Khurana, Filmmaker & Creator Of Animation Film "Toonpur Ka Superhero" – Homelessness In India: The "Invisible Visible"
Pedro Gadanho – Architecture, Arts, Cities & Society – Former MoMA & MAAT Curator, Architect
Susan Oh, Future of AI, Blockchain; Blockchain For Impact Global Summit @ UN HQ, Top 10 Frontier Women in Digital
---
Reinventing the Global Fashion Market
Creating Equality in Fashion: The Idea for Balodana
The idea for Balodana started when founder Dana Todd found herself frustrated with the retail shopping experience in America. Even at high-end stores, she noticed that garments didn't fit her body or were made poorly. Boutiques were better, but often had shapeless garments that didn't feel powerful or stylish. She found this to be a common complaint among her friends of all ages and body types, but it was particularly an issue for mature women and women who wore larger than a size 6.
Likewise, reports emerged about the significant environmental damage being wrought by the fast fashion industry, which creates mountains of overproduction waste and chemical impacts to water and land. Not to mention, the labour practices of the garment industry frequently injure or even kill workers.
Then, Dana found a designer in Romania who manufactured original designs on a made-to-measure basis at a price competitive to most US department store clothing. She was hooked and decided to build a marketplace that connects women with custom clothiers from around the world, in a setting that combines the convenience of Internet shopping but with the high-touch customer service of a posh retail store. She found more great designers and tailors and invited them to help "bring back the dressmaker" for American women. The resulting Balodana company brings together old-fashioned customer service and dressmaking skills, but with the best new technology to help support you better.
Todd is a digital pioneer.  "The press has called me one of the pioneers of the internet marketing industry and I'm primarily recognized for my role evolving the search marketing industry. I hold a patent, rang the bell at NASDAQ, and generally like to think of myself as having at least one finger in tech futurism. I have spoken around the world to thousands of people, and I'm skilled at helping companies achieve success through thought leadership and content strategy aligned to communication and brand objectives. My now-rare "old school" brand training is the foundation of all campaigns; my philosophy is that integration across channels – digital and traditional – is the most critical thing you can do as a marketer."
As she says during the interview, she aims to make the fashion industry more equal. "So technology is a key, and a significant key, towards solving this problem, the other part is that frankly, there are some just underlying changes that need to be made to the business model itself.
And she added: "I'll start with the fact of what you mentioned earlier that the people who actually make your clothes are probably the least compensated people in the entire process. It's astonishing and I'll tell you what, my personal remedy for fast fashion, every time I'm tempted by a sale price is to understand that any price tag that I see, only 10-15% of that retail price tag went to the factory, who produced it and the tiny, tiny slice of it would be the labour itself. So if you're buying a ten-dollar t-shirt, a great price, but probably only 50%, 50 cents of that went to a human being who did all the sewing."
"So the entire incentives of the industry are geared toward inefficiency and ultimately potentially human rights violations, certainly, it's one of the few legal industries out there that still have human slavery in it. How shocking and how shameful is that, right?"
About citiesabc.com
https://www.citiesabc.com/​​​​​​​​​​​
https://twitter.com/citiesabc__​​​​​​
About openbusinesscouncil.org
https://www.openbusinesscouncil.org/
4IR: AI Blockchain Fintech IoT Reinventing a Nation by Dinis Guarda and Rais Hussin (4irbook.com)
Dinis Guarda citiesabc openbusinesscouncil Series is also available as podcast on
Apple Podcasts: https://podcasts.apple.com/us/podcast/dinis-guarda-citiesabc-openbusinesscouncil-series/id1510330391
On Spotify: https://open.spotify.com/show/1vA8KaDaRpJ0mAfpNbfTSF?si=H_WngL4RSOyu1W7VAmM41w&dl_branch=1
Google Podcasts: https://podcasts.google.com/feed/aHR0cHM6Ly9mZWVkcy5idXp6c3Byb3V0LmNvbS8xMDMyMzg4LnJzcw==
Amazon Music: https://music.amazon.com/podcasts/953a5156-823c-4e86-baeb-4fda1128e44c/DINIS-GUARDA-CITIESABC-OPENBUSINESSCOUNCIL-SERIES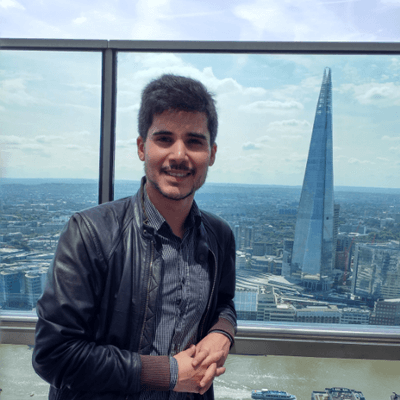 Hernaldo Turrillo is a writer and author specialised in innovation, AI, DLT, SMEs, trading, investing and new trends in technology and business. He has been working for ztudium group since 2017. He is the editor of openbusinesscouncil.org, tradersdna.com, hedgethink.com, and writes regularly for intelligenthq.com, socialmediacouncil.eu. Hernaldo was born in Spain and finally settled in London, United Kingdom, after a few years of personal growth. Hernaldo finished his Journalism bachelor degree in the University of Seville, Spain, and began working as reporter in the newspaper, Europa Sur, writing about Politics and Society. He also worked as community manager and marketing advisor in Los Barrios, Spain. Innovation, technology, politics and economy are his main interests, with special focus on new trends and ethical projects. He enjoys finding himself getting lost in words, explaining what he understands from the world and helping others. Besides a journalist, he is also a thinker and proactive in digital transformation strategies. Knowledge and ideas have no limits.