Startups are innovative companies, through which younger generations of entrepreneurs access capital and then reach the market in this new economic era. For the past ten years startups have taken over the new entrepreneurship field. Through technology and following breakthrough dogmas as the Sharing Economy model or the Blockchain system, these new companies compete against old-dinosaur multinationals based in centralized operandus modis and old anonymous investment models.
These new startups have created a business ecosystem based in continue change, due to their nature. Made usually by young people, which are technologically skilled and filled with desire for global projection, the  basic idea that moves all startups is always the same: making business with minimum resources as a way to reach the most potentially targeted users.
Historically, these startups have had a 'Sacred land' where they tend to peregrinate to, called Silicon Valley. This San Francisco bay area, is home to the biggest tech companies in the world like Google, Facebook or Apple Inc. Entrepreneurs looking for a place to settle in a venture investment environment found that Silicon Valley could be their home. A Valhalla where to develop business ideas -web, mobile or technology based- and sell them all over the world. Regardless of their global ambition Silicon Valley has failed, though, in exporting the startup idea abroad. Even though the proliferation of the startup model has spread rapidly on a global scale,  the most innovative companies and venture investors remained local.
Since not everybody has had -or has- the fortune to move to this tech dream place, the startup model began to spread widely. Entrepreneurs from all corners of the world, began to set their companies away, based on the same idea, but under their own rule.
The new Startups
Thus new cities  begun to copy the Silicon Valley model. They tried to attract this startup model to create a venture investment business paradise. London and New York are examples of two cities that saw the birth of  a large number of companies away from the mainstays of silicon valley  — Snap, Zayo, Mobileye, HomeAway, Retailmenot, Simplivity, LivingSocial, Waze, Supercell and ARM have all been created in comparative isolation.
This is creating a new mainstream of startups. In this new wave, even the distribution of the capital has evolved from the first startups investment, which basically was based in crowdfunding (like Kickstarter), to other models, such as Angel Investment, run by experienced investors or operators, and more recently, ICOs,  a new idea based on Blockchain technology.
The ICOs Evolution
More recently, we've seen the acceleration of initial coin offerings (ICOs) amongst startups and organisations. ICOs allow individuals to purchase a startup's specific token (cryptocurrency) within a specified timeframe. They do not provide the token holder with equity in the traditional sense but allows them to own a company's linked public, tradable security. In the first half of 2017, ICOs have outstripped traditional blockchain venture capital funding, raising $327m of funding.
ICOs, the blockchain system based of funding, allow startups to quickly raise capital at the early stage whilst not having to undertake oft lengthy and expensive venture funding. According to a16z CEO, "by enabling the development of new open networks, tokens could help reverse the centralization of the internet, thereby keeping it accessible, vibrant and fair, and resulting in greater innovation."
The coupling the ICO funding system to the innovation startups brings, has lead startups to a new paradigm called the Atomisation of the Startup Building. There are 2 key elements in this new startup idea:
Cloud infrastructure has been a pervasive force in allowing teams to quickly stand up products without significant back-end investment and inflexible architecture. By far the power in which the cloud yields will continue to grow exponentially as machine learning capabilities become broader and more powerful, giving builders a more diverse set of resources. Thus far, we've seen the likes of Google and Amazon build around their sizeable datasets and processing power.
The advent and inevitable availability of quantum computing will also further increase the power of the cloud. Importantly, the potential power of a quantum breakthrough will yield a potential exponential power law for applications such AI and cryptocurrency as computation times are dramatically diminished.
Startups for All
Thanks to the present overwhelming quantity of knowledge resources and the easing of the process of  user acquisition, distribution of products has become easier for founders.  We are thus witnessing the explosion and atomisation of the startup stack, as well as increasing changes to the funding environment, which will continue and likely accelerate. Our perception of what a company actually is will also morph through time – with more decentralised teams, services and decisions, making up some of the key tenets of the new companies.
Startups are more alive than ever and it is likely they will be among us even more.
Thought leadership series on the collaborative economy, sharing economy and blockchain, powered by Humaniq.
Launched in 2016, Humaniq aims to provide mobile finance to the 2 billion unbanked population through its mobile app for good, that uses biometric authentication to replace traditional methods of ID and security. Humaniq's open source stack and API will be available for startups and other businesses to build services on its core technology, making it easy to adapt their service and plug it into Humaniq's network to reach a huge, untapped audience.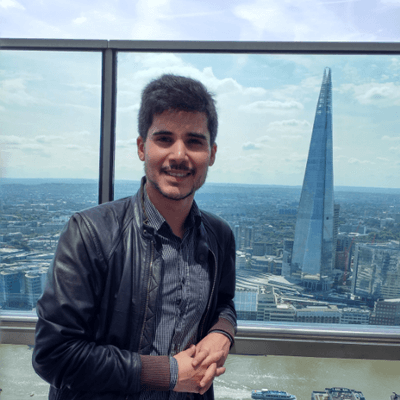 Hernaldo Turrillo is a writer and author specialised in innovation, AI, DLT, SMEs, trading, investing and new trends in technology and business. He has been working for ztudium group since 2017. He is the editor of openbusinesscouncil.org, tradersdna.com, hedgethink.com, and writes regularly for intelligenthq.com, socialmediacouncil.eu. Hernaldo was born in Spain and finally settled in London, United Kingdom, after a few years of personal growth. Hernaldo finished his Journalism bachelor degree in the University of Seville, Spain, and began working as reporter in the newspaper, Europa Sur, writing about Politics and Society. He also worked as community manager and marketing advisor in Los Barrios, Spain. Innovation, technology, politics and economy are his main interests, with special focus on new trends and ethical projects. He enjoys finding himself getting lost in words, explaining what he understands from the world and helping others. Besides a journalist, he is also a thinker and proactive in digital transformation strategies. Knowledge and ideas have no limits.