Algorithms, AI, Robots, And A World Without "Work" Intelligenthq
Algorithms, AI, Robots, And A World Without "Work"
For many, the idea of robots in the work place seems like a subject for a Hollywood blockbuster rather than an actual reality. But all that is about to change. Significant developments are underway, and robots are already able to do some of the work that humans previously did. Over a series of articles, Intelligenthq will look at the impact of robots and alike on the economy and society in general.
Robots as a Working Force
If  a world dominated by the machine used to pertain exclusively to the world of novels and films, it seems like such a scenario is not the case anymore, as technology and "robots" are already ubiquitously present in our world in unimaginable ways. The robots are well on their way to being a workforce reality and this leads many to question what that means for the world of work. Some are left wondering whether they will even have a job at all, if a robot is able to do what they do quicker and more efficiently. It probably can't do the same job cheaper yet, but those days are around the corner too.
In a recent article by Chris Farrell (2013) in Bloomberg Businessweek, W. Brian Arthur, a scholar at the Palo Alto Research Center's Intelligent Systems Laboratory was interviewed. He had some interesting thoughts on this subject, namely:
 "The big problem from 2010 on, is distributing all the wealth, getting it into human hands".
In the view of Arthur, factors like wealth generating machines, algorithms and artificial intelligence will all lead to a very productive economy but the problem is that a lot of the work will be done by robots and systems rather than people. Yet Farrell argues that despite these comments it is most likely that there will still be jobs. Those jobs will be different. But society is used to change. If we think back to images presented to us of 100 years ago, many people worked in factories, while now developed nations largely work in the services sector rather than manufacturing. That was a major change of paradigm and we handled it and moved forward in a productive and positive manner. Farrell suggests that it is very likely that the same will happen in this case also.
The scholar even suggests possible types of work that are likely to grow that robots may be less likely to be able to help with in the short term at least. One such example is looking after the aging Baby Boomer population, since almost one fifth of the population in developed countries will be comprised of people over the age of 65 by 2030. The challenge with that situation is that looking after older people is not exactly high paid work that people are clamouring to do (rightly or wrongly).
The following video, done by Wired, lets you see the unimaginable things robots are already doing. That is the case of the robot BettyBot, that operates in  a warehouses not accessed by human, that is able to retrieve your purchase and deliver it to you as fast as possible, with the help of a software.
Humans Without Work
In a feature in the New York Times in 2013 Ross Douthat also discusses the realities of a world without work. But Douthat does not focus on the impending arrival of robots taking blue collar jobs away from people that need them. Rather, he explains that people will naturally move away from work anyway and that this is already occurring. People are actively choosing to be "unemployed" and do different things with their lives, argues Douthat. He explains that these people are not those that are seeking work and cannot find it. Rather they are proactively finding ways of existing, in a manner that is more or less permanent without a steady job in the traditional sense. People at all levels of the work force are doing this, and as Douthat explains this is especially true at the bottom of the work force rather than the top. This might be considered to be rather convenient as this is where robots will take precedence in the future, most likely. Douthat says of this:
"Long hours are increasingly the province of the rich".
It is true, they are. And that may not be considered a positive change. For anyone doing longer hours could not be seen to be a positive change, especially in light of the arguments for a work life balance. But Douthat argues that rather than considering this as some sort of post-apocalyptic disaster this change should be considered in line with a previous 19th century dream of a post-work utopia where people no longer have to participate in the work place due to "material progress".
Of course, as Douthat explains, many consider the concept of giving up a job to be irresponsible. Yet if people can make it work, the question might be why should they not do so. And Douthat opines that this argument may be further enhanced by considering whether that makes people flourish or not. If people can gain more satisfaction by living their lives in a different way, then maybe now is a good time for the robots to move in after all.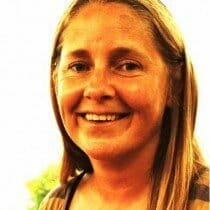 Paula Newton is a business writer, editor and management consultant with extensive experience writing and consulting for both start-ups and long established companies. She has ten years management and leadership experience gained at BSkyB in London and Viva Travel Guides in Quito, Ecuador, giving her a depth of insight into innovation in international business. With an MBA from the University of Hull and many years of experience running her own business consultancy, Paula's background allows her to connect with a diverse range of clients, including cutting edge technology and web-based start-ups but also multinationals in need of assistance. Paula has played a defining role in shaping organizational strategy for a wide range of different organizations, including for-profit, NGOs and charities. Paula has also served on the Board of Directors for the South American Explorers Club in Quito, Ecuador.