As organisations and the global marketplace grow, the role of digital strategy leaders has become more important for ensuring successful digital implementation and execution. The Digital Strategy Innovation Summit, is a top industry event reflecting this and gathering industry players and thought leaders. The next event will take place in London on the 22nd and 23rd October in the fantastic venue of Stamford Bridge, the home ground of Chelsea F.C.,  is a unique opportunity to connect with leading digital and strategy executives.
Effective digital strategy is central to business success. In the modern business environment, technological developments and the advances of globalisation have created unparalleled opportunities for businesses to expand their markets. But new opportunity has opened the door to new challenges.
Digital companies and the ones that want to be winners, have to be thinking broadly about whom to collaborate with and how to use the digital tools and right customised strategy. In most cases, they will have to get our of their comfort zone and that may include collaborating with firms that would have been considered competitors historically—or, at the very least, collaborating with firms that can share data, digital assets with you.
Digital winners are also creating the right scale of investment in their digital strategy and IT infrastructure. It's very hard to keep up with the pace of evolution in the digital world unless you have a flexible innovation technological and IT infrastructure and one that can plug and play digital assets, products and services from other places.
The Digital Strategy Innovation Summit provides attendees with an opportunity to learn from industry leaders and make meaningful connections. By attending the event you will have the opportunity to connect with decision makers within the digital industry and you will be meeting with senior level executives from major corporations and innovative small to medium size companies.
The Digital Strategy Innovation Summit has a strong reputation in the industry, as you can confirm, when checking their vimeo video channel.
The event offers a long program with:
25+ industry expert keynote presentations.
Over 20 hours of networking opportunities included.
Access to online presentations on-demand post-summit.
25+ case studies presented by Fortune 500 companies.
150+ Digital strategy leaders attending.
Interactive workshops with industry leaders
The Digital Strategy Innovation Summit is organized by Innovation Enterprise. The summit will focus on the solutions offered by innovative digital strategy. It will be based on learning objectives, illustrated throughout in a number of exploratory case studies, to include:
• Methods designed to deliver the most effective impact on your business through effective digital initiatives.
• Tactics to optimise the role of Digital Strategy in your organisation.
• Learning how to transform the way you devise strategy, align resources and effectively execute to deliver superior
business outcomes with speed and scale.
• The essential balance between strategy formulation and ensuring flawless execution with digital initiatives.
You can expect a fantastic line-up of industry leaders that will share their experiences with you, innovative panel and breakout sessions to deep dive into crucial areas and you will be able to re-live the summit later as online videos of all sessions will be available post event.
Some of the confirmed speakers include:
Jonathan Glasspool, Managing Director, Bloomsbury
Jonathan Glasspool is Managing Director of Bloomsbury Academic and Professional, and President of Bloomsbury USA. He was formerly Product Director in Bloomsbury's Electronic Media Division. Previous jobs include Publisher with Reed Elsevier in Singapore, Melbourne and Oxford. Jonathan was also Head of Publishing at the Institute of Management, where he worked with Hodder Headline, Pearson and Butterworth-Heinemann. He started his career at Cambridge University Press. In his talk, Jonathan will speak about Experimenting With Digital Business Models. His presentation will look at the principal business models used in academic and professional publishing, how pricing strategy is developed, and some innovative and disruptive examples from outside 'conventional' publishing.
Myles Runham, Head of Digital, BBC
Myles Runham leads the digital transformation of the BBC Academy, delivering word class learning and training to BBC staff and the broadcasting industry in the UK and internationally. He is responsible for defining the product vision and roadmap to bring the strategy to life. His talk is entitled: "Responding to the Digital Learning Revolution: Creating a Digital Learning Service Needs More Than Technology." For a taste of what to expect, check out this presentation from Head of Strategic Delivery at the BBC on Make it Digital – The Story of a Strategy.
Shivvy Jervis, Head of Digital Media, Telefonica Digital
Shivvy will run the Panel – Millennials as Creators and Enablers: Busting 6 Myths About the "Selfie" Generation. Shivvy is a multimedia content specialist with a TV reporting background. She's also a Huffington Post blogger, where she offers insight on future tech trends. Shivvy heads up digital content globally for Telefonica Digital (the innovation arm of Telefonica), crafting content across themes spanning connected machines, tech startups, open web and mobile advertising. She created – and produces – the Digital Futures video series (http://www.youtube.com/telefonicadigital), curates a thought leadership portal ) and fields @tefdigital (http://www.twitter.com/ tefdigital. In her broadcasting avatar, she's interviewed influencers as diverse as the late soul legend James Brown, Cherie Blair and the CEO of Coca Cola, and thrives on no two days ever being the same.
Other interesting talks will include Paul Gill, the Head of Digital Engagement of Oxfam, Jonathan Davies, from Buzzfeed who will share an insight on how BuzzFeed has strengthened its brand image, and many others such as Dinis Guarda, the founder and CEO of Ztudium that publishes Intelligenthq.com.
The event offers a 20% discount code for IntelligentHQ/Ztudium members. If you're interested in attending, please reach out to Emma at epawlowski@theiegroup.com (+44 207 193 1673) quoting the code INT20. Otherwise you can simply confirm your place here.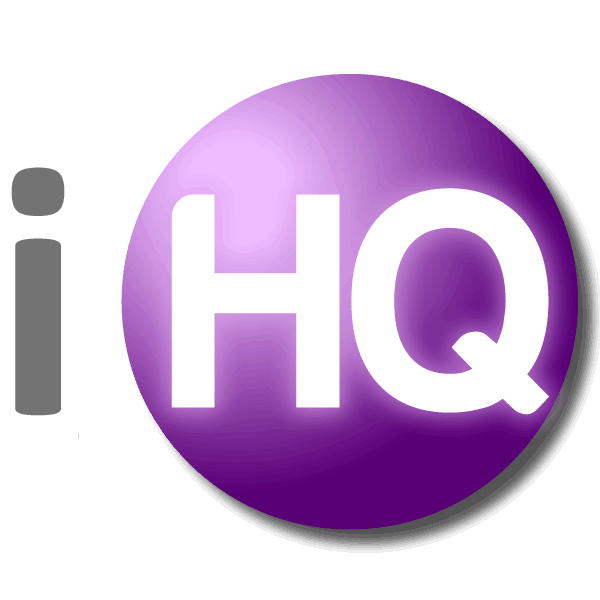 IntelligentHQ Your New Business Network.
IntelligentHQ is a Business network and an expert source for finance, capital markets and intelligence for thousands of global business professionals, startups, and companies.
We exist at the point of intersection between technology, social media, finance and innovation.
IntelligentHQ leverages innovation and scale of social digital technology, analytics, news and distribution to create an unparalleled, full digital medium and social business network spectrum.
IntelligentHQ is working hard, to become a trusted, and indispensable source of business news and analytics, within financial services and its associated supply chains and ecosystems.