If you consider yourself to be an entrepreneur, privately there are several questions that you should constantly be asking yourself. Many people who would claim the title, are quick to take action but often ignore the vital ingredients, that are critical to your start-up or business venture success. How often do you take a reality check? Have you and your co founders really kept asking the tough questions? Perhaps this is one of the reasons why many early initial ventures never quite get off of the ground. It takes skill to run a business effectively, especially if there are not many resources. Early-stage founders must look ahead and identifying qualities of capabilities they would like to develop.
It also could not hurt to remind oneself what perfection looks like. The perfect budding young enterprise would most likely have a top-notch strategy, analyzed and incorporated competitive strengths, employ the best talent and make provision for adequate controls. Is important to strive for perfection and continually seek to add value. You could start by asking yourself useful basic questions:
What is the nature of your business/startup?
How are you unique and what is your unfair advantage?
What is your business model?
What type of clients are you looking to attract
How are you going to market the business?
Ilya Pozin is a founder of digital creative agency Ciplex and more recently the startup Open Me. IIya suggested in an inc.com article, that the questions you continually ask yourself should not just be a one-time exercise, rather used to challenge yourself and your team constantly. He highlighted 11 essential questions he always wanted to be able to answer any time:
1. Is my business scalable?
2. What are my visitors, users, and customers worth?
3. Am I acquiring visitors, users, and customers for less than they're worth?
4. What can I do to lower my acquisition cost?
5. How do I increase the value of my customer?
6. How can I increase conversion rates?
7. What other forms of marketing have you not considered?
8. Am I innovating?
9. What are my competitors up to?
10. How's my team doing?
11. How can I be a better leader?
The infographic below poses 8 questions you should ask yourself before starting a business. These questions are actually an indicator, assuming the answer is yes in the first place, that you are in fact an entrepreneur. On the list I think Number one: Are you a risk taker?, Number six: Are you committed? And number nine: Are you a realist?  are initial important filtering questions.
A mini guide to starting your own business by the team at XLN Telecom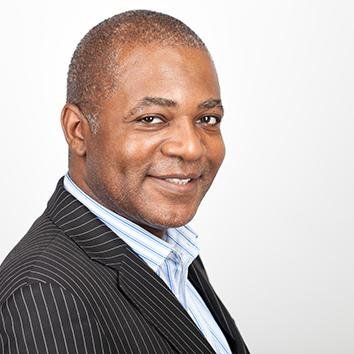 Hayden Richards is Contributor of IntelligentHQ. He specialises in finance, trading, investment, and technology, with expertise in both buy-side, sell-side. Contributing and advising various global corporations, Hayden is a thought leader, researching on global regulatory subjects, digital, social media strategies and new trends for Businesses, Capital Markets and Financial Services.
Aside from the articles, interviews and content he writes for IntelligentHQ, Hayden is also a content curator for capital markets, analytic platforms and business industry emerging trends. An avid new media explorer Hayden is driven by a passion for business development, innovation, social business, Tech Trading, payments and eCommerce. A native Trinidadian, Hayden is also a veteran, having served with the Royal Air Force Reserves for the past 10 years.
Follow Hayden on Twitter @HaydenARichards, linkedin.com/haydenhrichards and http://www.scoop.it/u/hayden-richards