The Development Of The Internet of Things
Article written by Maria Fonseca and Paula Newton
"We are the creators and we are the creative"

Kevin Kelly
The Internet of Things is coming fast and soon to your home. There are many ways that everyone will benefit from this. An ecosystem will emerge that links more of what we do together. The Internet of Things is the implementation of internet-based systems and solutions that interact with their physical environment. They communicate machine to machine and allow devices to share data with the internet. Great business value is created through this, as people, industries and parts of society become joined together. As Ericsson (2014) reports:
"Companies will gain access to new revenue streams, developers will have one interface for APIs, and customers will be able to use one marketplace where they can buy apps and contact customer care."
According to Ericsson, to be able to leverage the advantages that the Internet of Things brings there is the need to create service enablement platforms that operate within a service innovation framework. The idea behind this is that these platforms would help to connect ecosystems with developers and customers and marketplaces in the networked society. It would lead to improved business and operational flow, providing greater consistency and efficiency. It would also allow investments that have already been made in the network, operation and business to be benefitted from.
What are the opportunities brought by the Internet of Things?
The Internet of Things brings a couple of major opportunities to society. One of these is the empowerment of businesses and people, enabling value to be created between people, governments and businesses. The internet of things will promote a new type of society, the connected society. In this new type of society, there will be new types of opportunities to offer solutions to new customer needs. Industry will also be transformed through the use of the Internet of Things. The Internet of Things has the potential to impact on value chains, processes and resource efficiency as well as creating the opportunity to deliver new types of services and applications. This could have transformational impacts for business models and lead to the design of entirely new market places.
The evolving of the Internet of Things could lead to various empowerment scenarios. One option that is discussed is intelligent road infrastructures. In this case the Internet of Things would be utilised to increase user safety and security and improve maintenance of the roads. This would be achieved through the development of centralised platforms that monitor and control roads. There would be the ability to get a quick response to bad weather or road accidents, if programmed effectively. Another opportunity for empowerment is the digital hospital. In this case the Internet of Things can be used to digitize healthcare records and provide remote control of some medical services. Yet another opportunity is healthcare and welfare transformation through the driving of personal wellness. Factors like blood pressure and diet can be monitored and this could be available to a person and their doctor. It could feedback with opportunities for improving diet and health, and also link to social media to allow people to share achievements with their friends.To evolve in these interesting and transformational.
The Internet of Things and Data Analytics
To evolve in these interesting and transformational ways there will be a need for analysing data like never before. Analysing the data in Internet of Things applications will provide enterprises with the opportunities to develop a wide range of new services that can add value to people's lives. In particular it will be necessary for businesses to focus on which of these data insights will be helpful in making them money. There will be a need to understand the quality of insights, minimise the time taken to retrieve data analyse it and gain exposure to it (time to insights) and also understand the return that could be achieved on those insights.
The Internet of Things Will Change Our Mindset
One of the most extraordinary things the Internet of Things will bring us is this flipping of the coin of the way we used to deal with reality and the objects that surround us.  As Andy Clark says:
"We humans have indeed always been adept at dovetailing our minds and skills to the shape of our current tools and aids. But when those tools and aids start dovetailing back – when our technologies actively, automatically, and continually tailor themselves to us, just as we do to them – then the line between tool and user becomes flimsy indeed."
The most amazing promise that the Internet of Everything will bring is an extreme sensation of connection between both humans and things that will ultimately blur the sensation and mindset of separation. Author Erik Davis anticipated this idea in his bookTechgnosis: Myth, Magic and Mysticism in the Age of Information:
"When everything becomes linked with everything else, matter becomes mind"
Whether we like it or not, as we probably have already experience with our smartphones, we might be moving forward to a world where objects have agency, and a sort of counsciousness, as David Rose explores in his book Enchanted Objects: Design, Human Desire, and the Internet of Things. And when the objects start speaking to us, the loop is complete, and our minds will change.
The Internet of Things Is Evolving Quickly
This evolution is happening very quickly. According to reported figures from 2013 the Economist Intelligence Unit reported that 75 per cent of companies were already either looking into or using Internet of Things services or applications. The compound annual growth rate of Internet of Things is predicted to reach 30 per cent within 10 years of the forecast. Not only this but by 2020 we can expect that there will be 50 billion connected devices, and that 20 per cent of these could be supporting Internet of Things applications. It's time to get prepared and get evolving and the internet of things will provoke a fundamental revolution… in what it is to be human!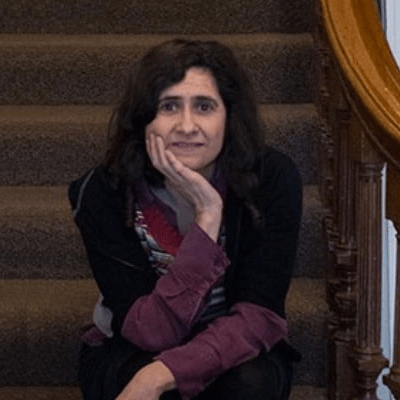 Maria Fonseca is the Editor and Infographic Artist for IntelligentHQ. She is also a thought leader writing about social innovation, sharing economy, social business, and the commons. Aside her work for IntelligentHQ, Maria Fonseca is a visual artist and filmmaker that has exhibited widely in international events such as Manifesta 5, Sao Paulo Biennial, Photo Espana, Moderna Museet in Stockholm, Joshibi University and many others. She concluded her PhD on essayistic filmmaking , taken at University of Westminster in London and is preparing her post doc that will explore the links between creativity and the sharing economy.