ProQuest
Have you ever heard of ProQuest? If not, maybe it is about time that you did. ProQuest is a helpful database for research. It provides libraries for academic institutions, government, corporate, schools and public libraries with a greater depth of content that these institutions may not otherwise have access to. It is a particularly helpful resource for students that are studying at any level, but also for academic faculty. ProQuest states that it is:
"Committed to empowering researchers and librarians around the world."
It can be seen that ProQuest is certainly achieving this. It goes about this by creating partnerships with content holders, and it is this that allows it to provide the diversity of information that it is able to offer. The information that it holds also allows it to provide services that can help with strategic acquisition. The partnerships that it has developed allow it to offer what it argues to be 90,000 authoritative sources, six billion digital pages and six centuries. It also holds the biggest collection of dissertations and theses that is available anywhere in the world. In addition it has gathered 20 million pages and three centuries worth of newspapers, as well as 450,000 ebooks. For this reason it is easy to see why the database is so helpful for researchers and librarians. Whatever the topic of research it will be very likely that information can be found for it on ProQuest, saving researchers a great deal of time.
ProQuest has achieved excellence in both aggregating content and abstracting and indexing. This enables researchers, whatever their topic of study to be able to get an idea in advance of whether the content is going to be of use to them. Of particular note it is affiliated with Bowker which is renowned for its ability to organise and manage book data. As well as this, the ebooks area of the database has created some fine historical collections, and rare archives have been digitised for use by researchers. To deliver its ebooks component the organisation works with ebrary and EBL – Ebook Library. It is worth also acknowledging the fact that ProQuest has developed its ProQuest Dialog information service which helps organisations to be able to innovate. Not only this, but it has developed a Summondiscovery service which allows its customers to look through their library's collection using one single portal, keeping things straightforward and simple for its users. Its Flow service allows students and teachers a digital space to be able to collaborate more effectively. Meanwhile Pivot matches funding and collaborators with researchers, and Intota is a management platform allowing libraries to more easily move from print to electronic media.
ProQuest offers a number of customer services that it is worth being aware of. One is the Support Centre for Technology Services. This provides its users with a contact for support to find answers and information about a variety of different issues. People have to be registered customers to be able to use this service. Another customer service is the Graduate Education Programme or GEP. This is a range of programmes that is available for students anywhere in accredited graduate programmes in library science and similar subjects of study. Training Webinars are also available for library staff, faculty and researchers to help understand how the system works as well as to create education plans that suit the needs of a library that is using ProQuest. Training LibGuides are also offered to help library staff to be able to better their search skills and gain a greater understanding of the range of services offered on ProQuest.
Fundamentally, ProQuest is an excellent resource for students anywhere and at a range of different levels, allowing greater depth to be delved into with any research project. It is suitable for those studying at community college right through to those that are studying for PhD programmes. However, it also has uses for other types of research, particularly corporate research, government research and public research. For example, it can be used by entrepreneurs, or by children to help with their homework. ProQuest claims that it is a state of the art research tool and given the volume and quality of the information included it is hard to not agree.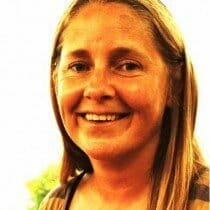 Paula Newton is a business writer, editor and management consultant with extensive experience writing and consulting for both start-ups and long established companies. She has ten years management and leadership experience gained at BSkyB in London and Viva Travel Guides in Quito, Ecuador, giving her a depth of insight into innovation in international business. With an MBA from the University of Hull and many years of experience running her own business consultancy, Paula's background allows her to connect with a diverse range of clients, including cutting edge technology and web-based start-ups but also multinationals in need of assistance. Paula has played a defining role in shaping organizational strategy for a wide range of different organizations, including for-profit, NGOs and charities. Paula has also served on the Board of Directors for the South American Explorers Club in Quito, Ecuador.