Making Digital Real: Carnegie UK 7 Step Guide
Image source: Intelligenthq
A new seven-step guide, to help bridge the digital skills gap has been launched for UK businesses, to help them encourage and support the final fifth of the country to get online. Published as part of the Carnegie UK Trust's Making Digital Real report, developed in partnership with Broadband Delivery UK (BDUK), the new guide demonstrates that a one-size fits all approach won't help bridge the digital skills gap and that different ideas and models must be considered. It encourages leadership, involving people and communities, making any approach personal to the specific audience group and interventions that address the multiple barriers that prevent people from going online, such as access to equipment, connection costs, and the fears that people might have about technology.
The digital divide and lack of digital skillsets, like many other social or economic problems, are global issues that many countries struggle with. In fact, did you know that the scale of a country's digital divide accurately reflects the condition of its economy?
The Carnegie UK Trust was established in 1913 by Scots-American philanthropist Andrew Carnegie.  Its purpose is to improve the lives and wellbeing of people throughout the UK and the Republic of Ireland through influencing public policy and demonstrating innovative practice. Because many local public service providers were in the dark about how to consider how they should tackle digital exclusion in their area, The Carnegie UK Trust used the findings from the six case studies – and their wider research in this area – to develop a set of seven 'Digital Participation Tests'.
These seven tests are designed to help local areas assess the likely effectiveness of their approach to tackling digital exclusion and identify opportunities for development or improvement. The Tests are not intended to be prescriptive but to recognise the organic nature of digital participation activity:
Leadership
Co-operation
Implementation Plan
Focus on Personal Hooks
Address Multiple Barriers
Involve People and Communities
Be innovative and make it fun
The report also showcases six different successful approaches that have been taken to encourage people online in Liverpool, Glasgow, Leeds, Sunderland, Wiltshire and Fife. These include: Training volunteer Digital Champions to help share skills and knowledge;  Making affordable broadband available in socially rented homes and the use of a bus, kitted out with the latest technology to take digital to communities and demonstrate how it can be used.
The Making Digital Real report comes following research carried out by the Trust last year around digital take-up in Glasgow, the city with one of the lowest levels of internet access in the UK. It found that two of the key causes were because citizens had concerns about technology and that different methods of engagement were required to get people interested in learning about being online.
The report and its case studies make interesting reading and can be downloaded here: www.carnegieuktrust.org.uk/publications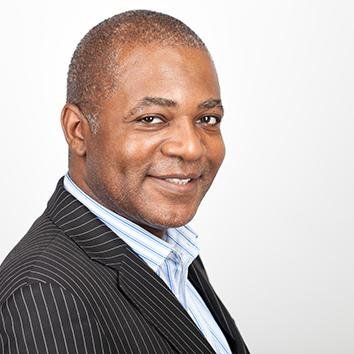 Hayden Richards is Contributor of IntelligentHQ. He specialises in finance, trading, investment, and technology, with expertise in both buy-side, sell-side. Contributing and advising various global corporations, Hayden is a thought leader, researching on global regulatory subjects, digital, social media strategies and new trends for Businesses, Capital Markets and Financial Services.
Aside from the articles, interviews and content he writes for IntelligentHQ, Hayden is also a content curator for capital markets, analytic platforms and business industry emerging trends. An avid new media explorer Hayden is driven by a passion for business development, innovation, social business, Tech Trading, payments and eCommerce. A native Trinidadian, Hayden is also a veteran, having served with the Royal Air Force Reserves for the past 10 years.
Follow Hayden on Twitter @HaydenARichards, linkedin.com/haydenhrichards and http://www.scoop.it/u/hayden-richards